A full-service hotel planned next to Waterfront Park on the Charleston peninsula has moved one step closer to breaking ground.
The city's Board of Architectural Review, after deciding to defer an approval in January, unanimously voted this week to move the project forward. The developer, Los Angeles-based real estate investment firm Lowe, still needs to secure final approval from the board. 
The company's presentation Wednesday incorporated feedback from previous city reviews and meetings with neighborhood groups, said Dan Battista, senior vice president of development in Charleston for Lowe.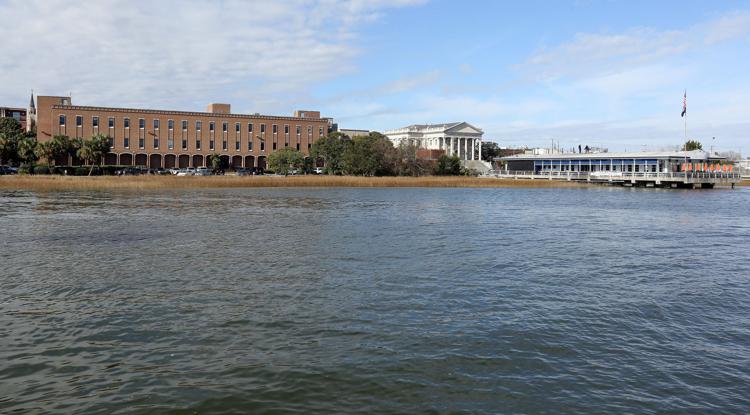 The plans submitted earlier this month laid out changes that had been made to the proposed hotel since January, including the addition of more retail space and some design changes to the exterior. 
For example, colonnades were added to the rooftop bar and presidential suite to give the features "more presence," according to the plans.
Balconies with "more historically inspired profiles" were also added to one side of the building, and the standard window dimensions were changed, making the proportions more vertical.
The proposed site holds a prominent place on the peninsula, bordering Concord Street, Waterfront Park and Charleston Harbor. The space was formerly occupied by the S.C. State Ports Authority, which recently moved its headquarters to Mount Pleasant. 
Lowe bought the property in early 2017 for $38 million.
The 225-room hotel complex also includes several amenities that will be available to guests and the public. Retail spaces and a cafe will occupy much of the ground floor, and planned construction along the harbor would add about 400 more feet of waterfront walking area for visitors to the neighboring city park. 
Plans also include a ballroom, a full-service spa, a restaurant and an outdoor pool with views of the harbor. Part of the roof will be used as a lounge and observation area.
Lowe hopes to break ground on the hotel this year and open it sometime in 2021. 
In addition to the waterfront hotel site, Lowe owns Wild Dunes Resort on Isle of Palms, where it is adding a new 153-room hotel and event venue. Construction recently began on that project, which is also expected to be completed in 2021.