SUMMERVILLE — A developer recently paid just over $4 million for part of a nearly 1,000-acre Berkeley County tract where several hundred homes are planned.
HIC Land LLC, based in Miami with a satellite office in Mount Pleasant, bought a 122-acre parcel along Linda Way near the Nexton Parkway interchange on Interstate 26 from The Whitfield Co. of North Charleston earlier this week, according to public land records.
The newly sold site extends from Drop Off Drive near I-26 to Sheep Island Road, near the rear portion of the age-restricted 55-plus Del Webb Nexton neighborhood.
Summerville planning director Jessi Shuler said 177 homes were approved last year near Linda Way for the first two phases of residential development within the nearly 1,000-acre tract.
The entire parcel has been approved as a planned-unit development with about 700 housing units and several hundred thousand square feet of commercial and industrial space.
Shuler said HIC has been shepherding the land through the permitting process, and that D.R. Horton will be the homebuilder. Neither company responded to requests for comment Thursday.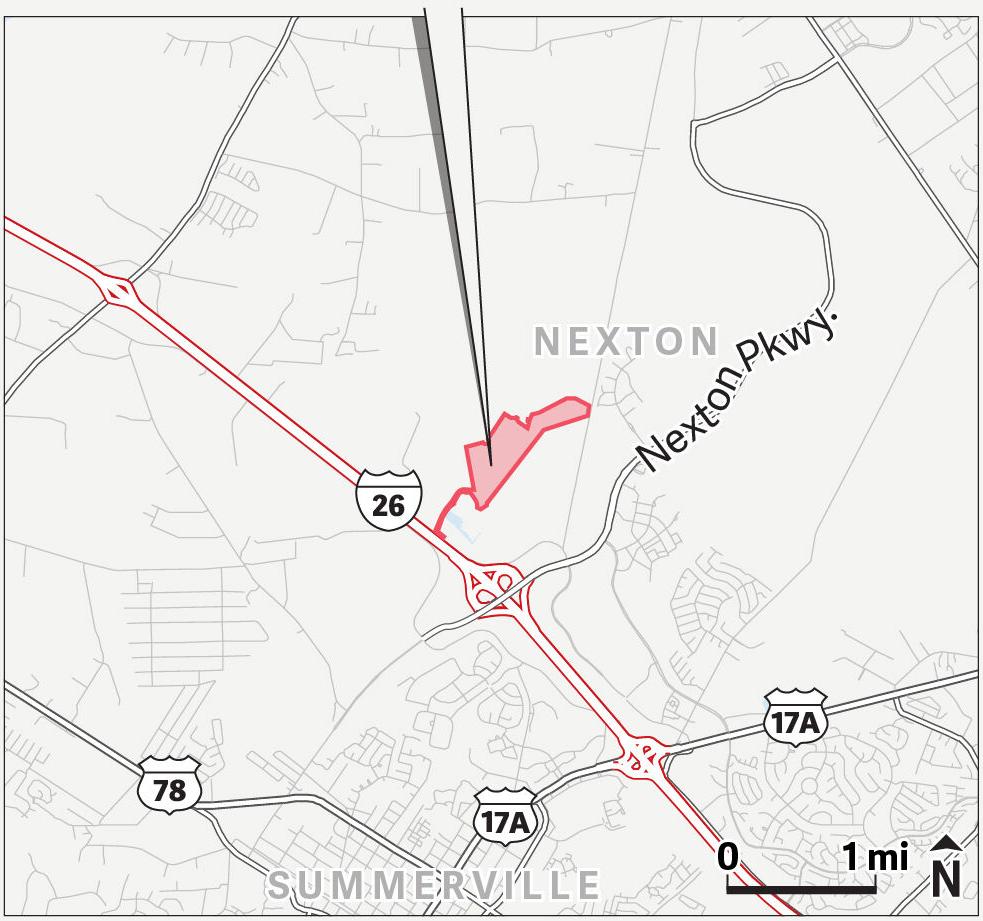 Summerville annexed the large swath of land west of Sheep Island Road, including the recently sold acreage, in 2020.
The parcel, within the larger annexed tract that extends from I-26 to Wildgame Road, is west of the 5,000-acre Nexton development, which will one day have 7,500 residences.
Nearby, site work is underway for two new supermarkets — Publix and Harris Teeter — within Nexton. Other commercial development is occurring on the opposite side of I-26, including construction of a new Summerville Nissan dealership.
Several other ventures are in the works near the interchange where Nexton Parkway meets North Maple Street to the south. They include homes, apartments and commercial enterprises.