The flood of new residents moving to South Carolina continued during the past year at a pace matched by few other states.
The Palmetto State's population has nearly doubled since 1970, and most of that increase has come from new residents moving in rather than the birth rate.
The estimated gain of another 62,908 residents during the 12 months ending July 1 raised South Carolina's population to 5.08 million.
What's striking is that the overwhelming majority of South Carolina's population gains — 89 percent — came from people moving here, mostly from other U.S. states.
Nationally, states with the largest one-year percentage gains in population were Nevada, Idaho, Utah, Arizona and Florida.
The top five in terms of numeric population increases were Texas, Florida, California, Arizona and North Carolina.
South Carolina was ninth among states for both percentage growth (1.3 percent) and numeric growth (62,908) in the population.
Nine states, and Puerto Rico, lost population. Those states included New York (48,510), Illinois (45,116), West Virginia (11,216), Louisiana (10,840), Hawaii (3,712), Mississippi (3,133), Alaska (2,348), Connecticut (1,215) and Wyoming (1,197), according to the Census Bureau.
Only Maine, West Virginia and Puerto Rico had negative birth rates — more deaths than births — but many states have seen declining birth rates. In most states that lost population, the change was entirely due to residents moving out.
"Many states have seen fewer births and more deaths in recent years," said Sandra Johnson, a demographer and statistician in the Population Division of the Census Bureau. "If those states are not gaining from either domestic or international migration they will experience either low population growth or outright decline."
The nation gained just over 2 million residents in the past year, with slightly more than half attributed to the birth rate. The rest came from international migration. As in many states, the nation's birth rate has been slowing.
South Carolina, despite its size, gained more population from people who moved from other states than all but four other states, including Florida, Arizona, Texas and North Carolina.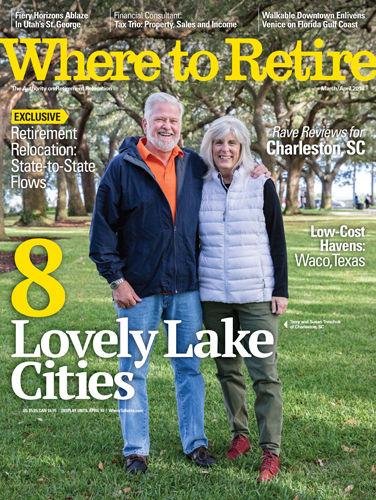 The difference between people moving in from other states, and moving out, accounted for 50,775 of South Carolina's population gain.
It's a trend that's been playing out for years.
Since 2010, the Palmetto State added an estimated 458,746 residents. Here's where those gains came from:
314,775 from domestic net migration, the difference between people moving here from other states, and those leaving here to move to other states
96,014 from the birth rate, the difference between births than deaths
45,047 from international net migration
In many states with growing populations, most of their gains have come from their birth rate rather than from people relocating. That's true in California, Texas, Georgia, Virginia, New Jersey, Minnesota, Maryland, Ohio, Utah and others.
So where are all those new South Carolina residents going? Previous census reports have shown that in South Carolina they are moving to metropolitan areas and to the coast in particular.
Those population trends recently made Charleston the state's largest city, surpassing Columbia, and Mount Pleasant is the fourth-largest city after North Charleston.
Greenville's population was the fourth-fastest-growing in the nation last year and portions of South Carolina that abut Charlotte, such as Fort Mill, have also seen rapid growth.