The 10 WestEdge development near MUSC is looking to deter potential abuse of a free-parking option meant to lure grocery shoppers to the mixed-use project.
Automated gates have been installed recently at the traffic lanes leading in and out of the area that is set aside for the Publix supermarket that opened this year on the ground floor of the building.
They aren't meant to impede shoppers, according to company spokeswoman Kim Reynolds.
"Publix customers will have the ability to park for free for the first two hours," she said.
Michael Maher, CEO of WestEdge, said the gates are needed to keep people who aren't patronizing the store from using the second-level spaces for extended periods. The gates haven't been activated yet, and may not be for another couple of weeks.
Upon entering the parking area, drivers will receive a voucher that they must validate at a nearby kiosk before leaving the garage.
Billable ours  
South Carolina has doubled to two its representation on the legal industry's version of the Fortune 500.
Only in this case, the ranking is limited to the 200 biggest U.S.-based law firms based on annual revenue.
Nexsen Pruet is the newcomer of the two Palmetto State practices that made the American Lawyer's Am Law 2019 list.
The Columbia-based firm, with 193 attorneys at eight offices in the Carolinas, squeaked in for this first time at No. 197 with $101.6 million in gross revenue last year. That works out to about $526,400 per lawyer.
In a statement last week, the firm said its inclusion in "this coveted group comes at a time of heightened competition from large, national law firms moving into the Carolinas," adding that "Nexsen Pruet remains competitive."
Larger crosstown rival Nelson Mullins Riley & Scarborough has been the biggest law firm based in South Carolina for years. It captured the 69th spot on the latest Am Law 200 ranking with $517 million in 2018 revenue, or $731,300 per attorney.
Nelson Mullins has more than 700 lawyers spread out over 11 states and Washington, D.C. Its revenue got a 27% boost from 2017 in part because of its acquisition of Florida-based Broad and Cassel last year. The deal took effect Aug. 1.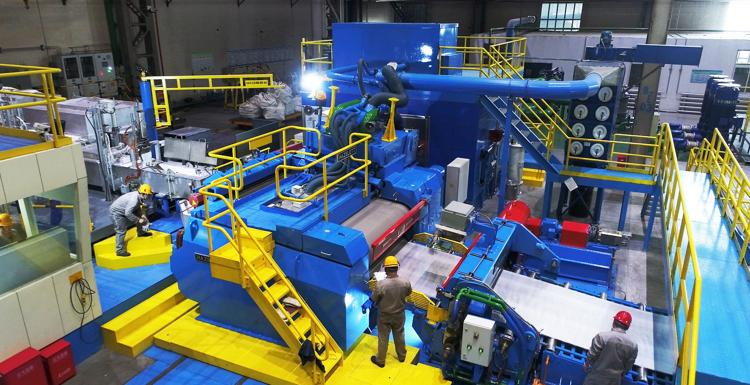 Casting call
It's unclear whether it inspired any selfies, but a big piece of equipment being built for a Berkeley County company was one of the main attractions at a New England factory event last week.
Hazlett Corp., which has been making casting machines to produce metal bars and strips since the 1920s, said it held an open house at its plant in Colchester, Vt., on Thursday.
Friends and relatives of the family-owned company's 150 employees were invited to get a peek at the latest piece of handiwork — a continuous casting machine being manufactured for the J.W. Aluminum plant near Goose Creek.
The equipment is expected to be shipped south to the Mount Holly factory next month.
Last year, J.W. Aluminum announced a $300 million expansion of its plant off U.S. Highway 52. The investment includes a new 220,000-square-foot building and state-of-the-art machinery to make flat-rolled aluminum for the construction and other industries.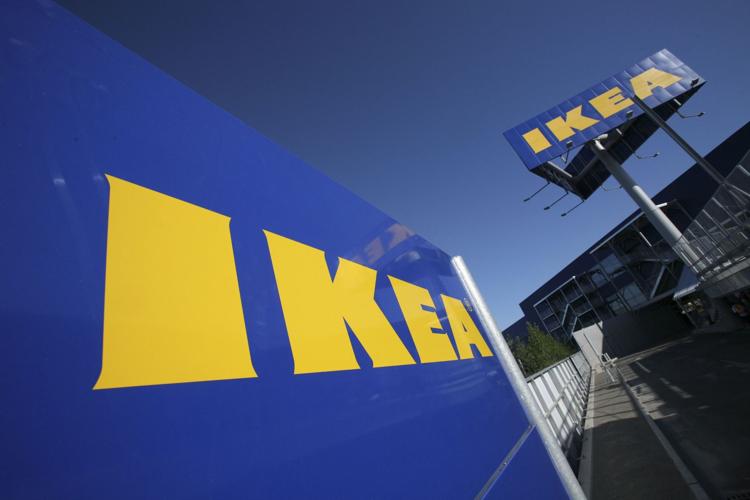 Water logs 
The Old Dominion's pain could be the Port of Charleston's gain.
Furniture icon Ikea said last week it will close its only U.S. factory — a Danville, Va., site that employs 300 workers and builds wooden products including shelves and storage units. Ikea plans to move that production to its plants in Europe. 
That move followed an announcement earlier this month that Ikea's parent company spent $58.5 million to buy 17,000 acres of timberland in Georgetown, Williamsburg and Clarendon counties — all within close proximity to the Port of Charleston.
The land will be used to grow and harvest trees, the retailer said.
While Ikea isn't a port customer now, the land purchase combined with the Danville closing presents a potential increase in timber exports by the retailer.
Logs and lumber are already big commodities at the port, with 55,831 cargo containers measured in 20-foot increments full of wood exported to foreign markets last year. That ranks No. 3 among all export commodities.
Right now, only about 5% of those exports go to Northern European countries.
Jim Newsome, president and CEO of the State Ports Authority, said he read the Ikea news with interest.
"You've given me a good sales lead," he said last week when asked about the prospect of landing Ikea exports.