A new outdoor gear shop soon will bring an array of camping, hiking, paddling and biking wares to the Lowcountry.
REI Co-op plans to hold its grand opening Feb. 17-19 at 1720 Shoremeade Road in Indigo Square Shopping Center in Mount Pleasant, the retailer said on its website.
The 21,535-square-foot site previously housed Publix supermarket's specialty store, GreenWise Market, which closed in 2020 after the grocer determined the space was too small.
The opening weekend will include giveaways of coffee and camp mugs while supplies last when the store opens at 9 a.m. Feb. 17-18 and 10 a.m. Feb. 19. The retailer is asking for a donation to an as-yet undetermined local nonprofit agency as part of the giveaway.
From 1 to 5 p.m., REI will host an outdoor social that includes community partners, giveaways, music and attendance by representatives of major brands. More details are expected to be released closer to the event.
Headquartered near Seattle, REI has two other South Carolina locations, in Columbia and Greenville.
Chopped
A new ax-throwing venue planned for the Charleston area has, well, axed its plans.
The Axe Hole had planned to open this month at 915 Folly Road on James Island, but a representative of the proposed entertainment site said in an email Jan. 17, "For a variety of reasons we will not be opening The Axe Hole." The spokesperson did not elaborate.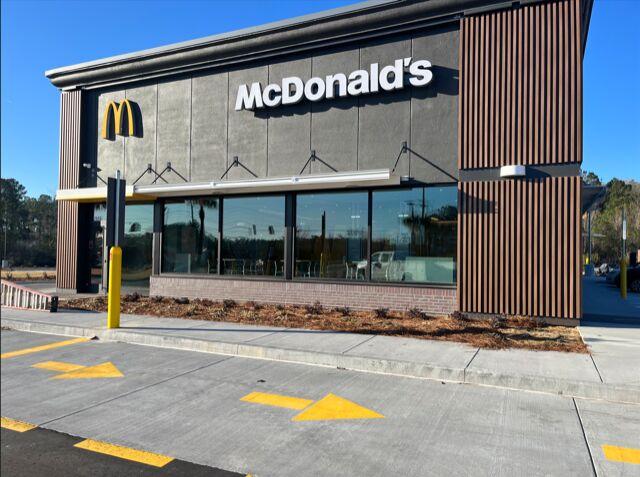 Grand opening
The Lowcountry's newest fast-food restaurant is hosting a grand-opening celebration.
McDonald's at 2902 W. 5th North St. in Summerville opened earlier this month but will mark the debut of the fast-food eatery 11 a.m.-2 p.m. Jan. 21 following a ribbon-cutting ceremony.
Visitors will have a chance to win free Extra Value Meals for a year, a flat-screen TV, soundbar, air fryer, or spin a wheel for food giveaways and other prizes. Children can enjoy face-painting and a visit with the Hamburglar. The restaurant also is offering different specials Jan. 22-27.
The new location, owned and operated by Jim, Sarah and Ryan Booth, includes digital self-serve ordering kiosks inside and double drive-thru lanes that open daily at 5:30 a.m. The lobby opens at 6 a.m. The restaurant closes at 11 p.m. Mara Stolman is the general manager.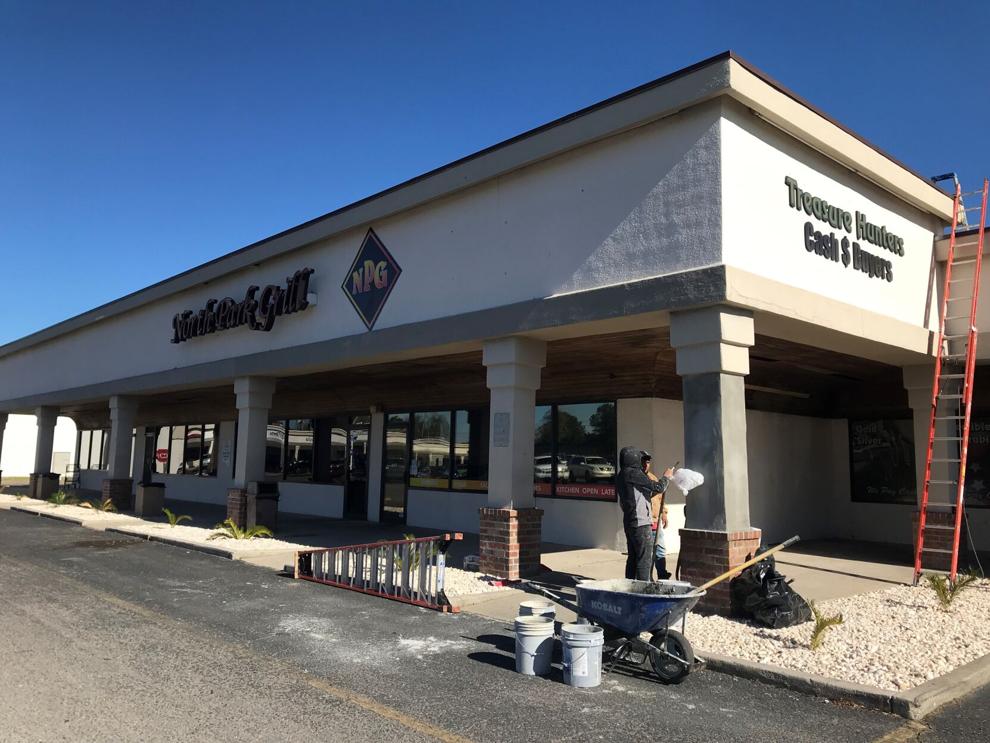 On the way
A restaurant and bar plans to backfill a 10,000-square-foot space in North Charleston recently vacated by a similar venue.
Smitty's Place plans to move into the former site of North Park Grill at 8780 Rivers Ave. in the Piggly Wiggly-anchored Otranto Plaza.
Smitty's Place North LLC recently applied for an alcohol license to sell beer, wine and liquor at the site. 
A tentative opening is targeted for March or April, according to Steve Hund with Coldwell Banker Commercial Atlantic.
Now serving
A new barbecue and burger joint that seeks to harken back to yesteryear is now open in Charleston.
Hugh-Baby's BBQ & Burger Shop began serving Jan. 13 at 1028 St. Andrews Blvd. It's part of restaurateur Pat Martin's Nashville-born burger and barbecue spot, a tribute to the small-town eateries he frequented during his childhood.
Menu items are almost exclusively made from scratch and cooked to order via counter-service selections. They include burgers, Memphis-style barbecue, hot dogs, chicken sandwiches, fries and milkshakes.
It's a second Lowcountry venue for Martin. His Martin's Bar-B-Que Joint opened on James Island in 2019.
"The city's incredible natural beauty and rich culinary landscape make it a natural next home for Hugh-Baby's, and, most importantly, Charleston is a place where our team wants to live, work and grow," Martin said.
The new restaurant is open 11 a.m.-9 p.m. daily for dine-in, drive-thru, take home and delivery. Hugh-Baby's has three locations in Nashville.
Teeing off
A new golf business soon will tee off in Charleston.
CHS Golf at 1919 Savannah Highway will offer multiple indoor bays with TrackMan Simulators to play full courses, as well as putting greens, pool table, foosball table, darts, a full bar and cigar bar.
The simulator is a radar system that records critical data such as speed, attack angle and club path. It can be used to help golfers improve their form and accuracy by measuring club delivery at impact or benchmarking skills.
The golfing venue, expected to launch later this month, will be open for daily players as well as memberships. Memberships will be limited and include discounts, keyless entry systems for 24-hour access and monthly prizes for the longest drive and other challenges.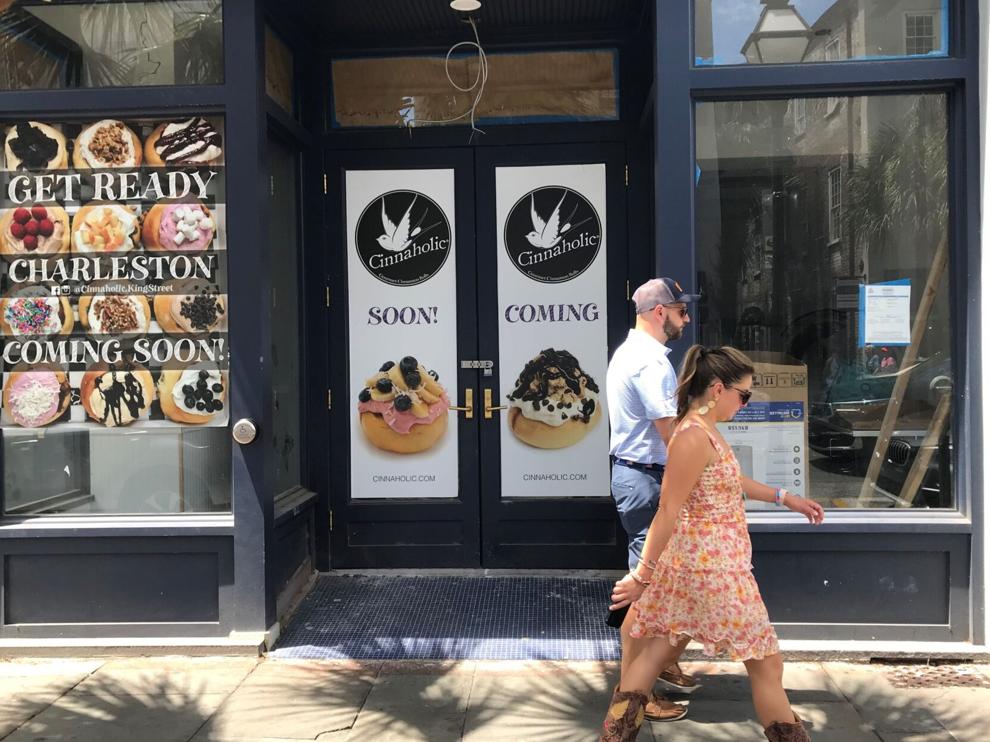 Rolling out
A new place to get a sugary treat soon will open in downtown Charleston.
Cinnaholic, a gourmet cinnamon roll bakery, is targeting an opening by the end of the month at 415 King St., next to eyewear retailer Warby Parker, according to a spokesperson.
"Our bakery is proud to serve 'create your own' cinnamon rolls and other sweet treats like made-from-scratch brownies, cookies and edible cookie dough," according to Cinnaholic's website. "All of our products are fresh baked and 100 percent vegan, dairy and lactose free, egg-free and cholesterol-free."
Mouth to mouth?
A former restaurant in North Charleston is now a dental office. What had been True Q Barbecue at 7842 Rivers Ave. is now North Rivers Dental Associates.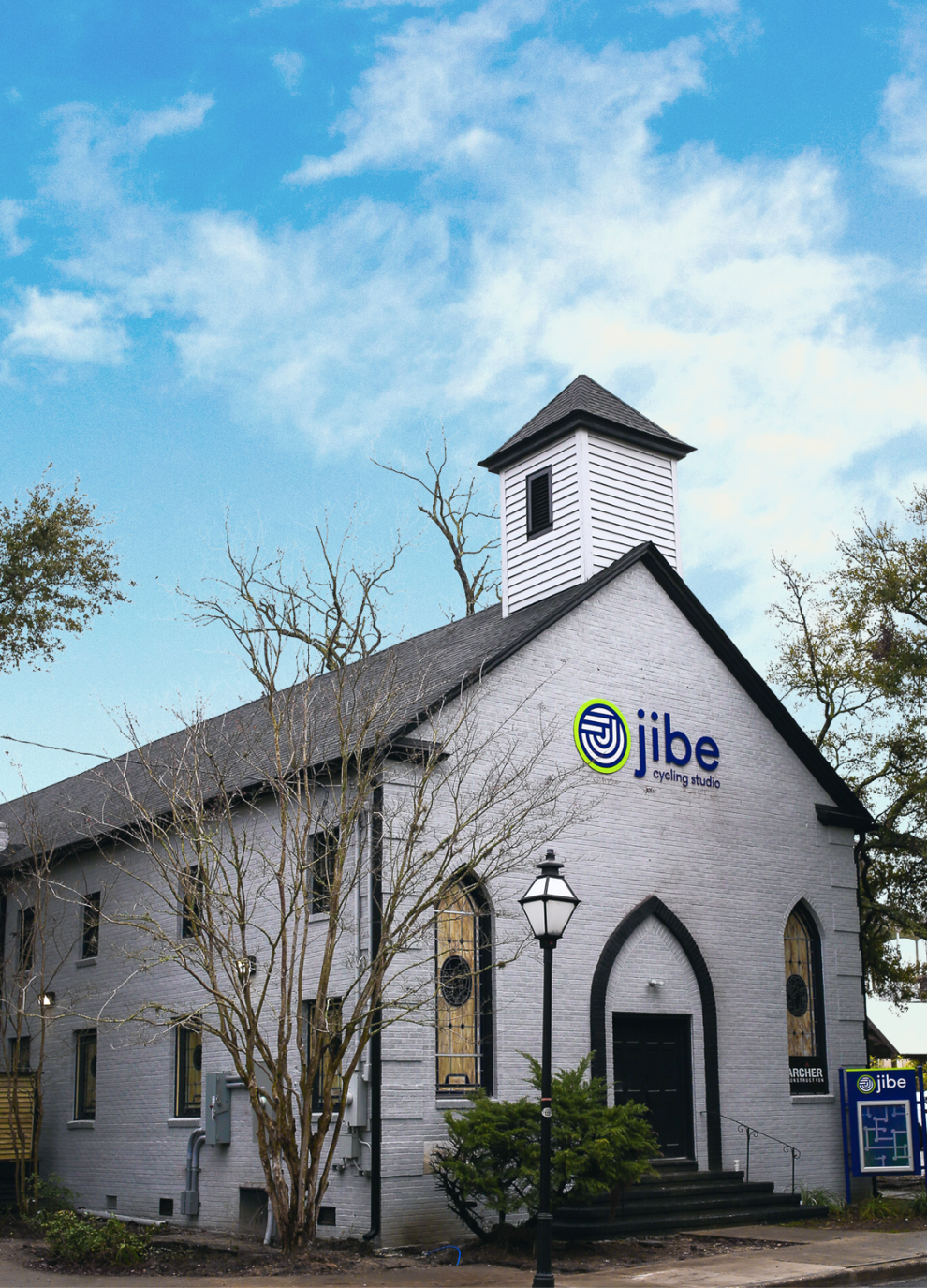 Pedaling in
A new fitness business recently opened in a former church building on the Charleston peninsula.
Jibe Cycling Studio can be found at 48 Alexander St. in what was once Greater Macedonia AME Church, which relocated to a new, larger space in West Ashley in 2018.
Studio owner Joanna Pease has repurposed the 1939-era building, once slated for demolition, into a cycling operation with an upstairs lounge, bathrooms, showers, lockers and a spin room with 45 bikes. Jibe previously operated from a temporary location on Rutledge Avenue for the past year while the church building was being retrofitted.
Jibe's ethos is to inspire, connect with the community, have fun and feel great in mind, body and spirit, according to a company statement.
The woman-owned studio has other locations in Portland and Yarmouth in Maine.