SUMMERVILLE — When Brent Gibadlo first started working out of the Summerville area about 10 years ago, his dine-out options near what is now the emerging Nexton development were limited.
"I remember when Subway was the only place," said Gibadlo, vice president and general manager of Nexton.
Today, he has a much wider selection to choose from, and it's mainly because of what's happening at the 5,000-acre development as big as the Charleston peninsula and other forces around it.
Those outside influences include Volvo's decision to set up a car manufacturing operation west of Nexton and other big-tract housing developments nearby, such as Cane Bay and Carnes Crossroads.
Nexton, once a forested tract owned by WestRock forerunner MeadWestvaco Corp., is now home to several restaurants, hundreds of houses and apartments, a shopping center, office buildings and multiple hotels — one with a conference center that can seat 1,500.
The master-planned community stretches from U.S. Interstate 26 to Highway 176 across from Cane Bay Plantation in Berkeley County, and Gibadlo believes Nexton is poised to become the new employment and residential center for the region.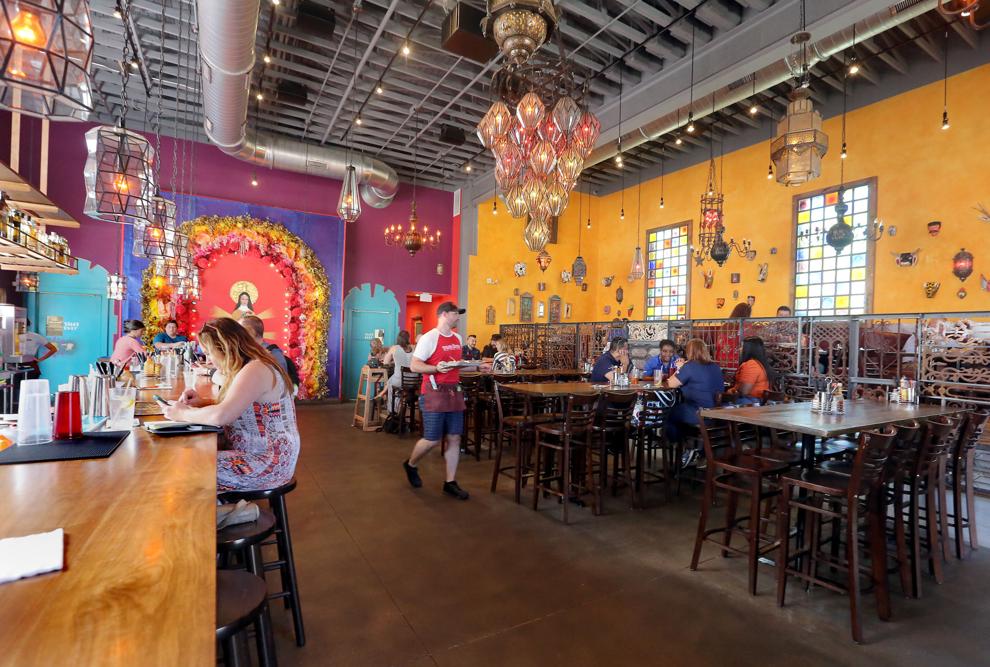 Less than 10 percent of the sprawling acreage lies inside the town limits of Summerville, but the development at full build out could one day have as many residents as the current populations of Clemson, North Myrtle Beach or West Columbia, roughly between 16,000 and 20,000 people. That will make it as big as Moncks Corner and Georgetown combined.
In all, including the road system, $175 million has been invested so far throughout Nexton. More development is on the way.
New apartments, offices and retail sites have begun to spring up along the newly opened Nexton Parkway near I-26.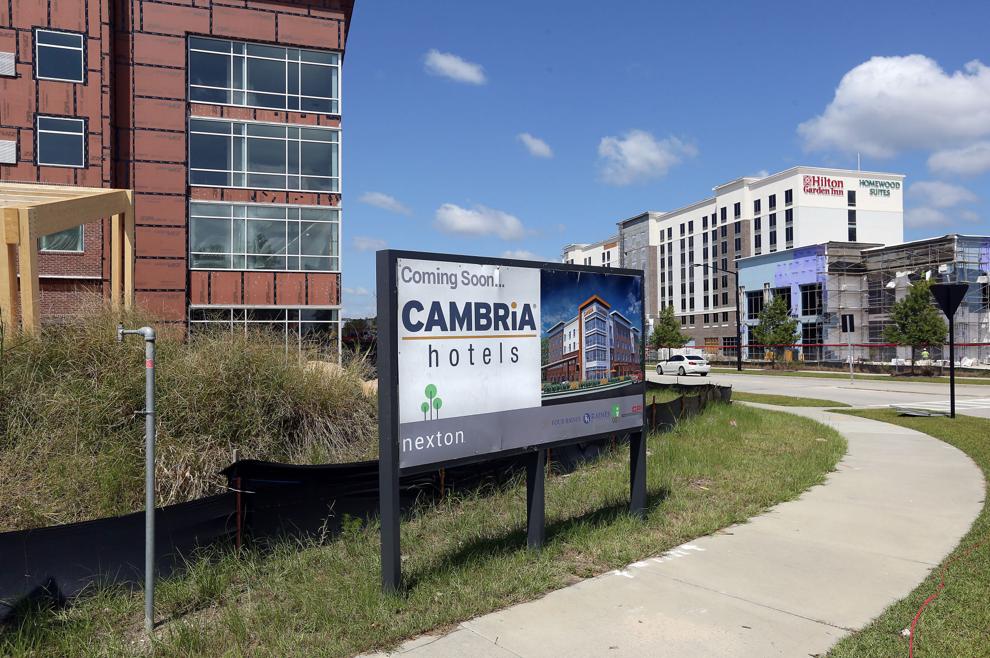 Conceptual plans show dozens of other developments along the new road between the interstate and the developing 55-and-over Del Webb community, where about 200 houses in the proposed 1,009-home, gated enclave are on the ground less than two years after sales began.
"This area is exploding," said Elaine Morgan, CEO of Berkeley Chamber of Commerce. "It is changing almost daily."
Next in Nexton
Next year, Gibadlo's focus will shift to a new section of Nexton, about 1,500 acres along Highway 176 called Northeast Village, where thousands of other homes will rise next to parks and walking trails that will reach through all of the 5,000 acres.
The new section includes 40 acres where the Medical University of South Carolina plans to build a 128-bed hospital and medical offices off Nexton Parkway.
Since the mixed-use community was first announced 10 years ago by MeadWestvaco, the corner closest to I-26 and U.S. Highway 17-A has almost filled in with commercial properties, apartments and the first single-family homes.
Last year, the five-mile Nexton Parkway was completed with two lanes opening at the same time the road's new juncture with I-26 opened. In about five years, Gibadlo predicts the other two lanes will be added in an already-set-aside right-of-way. The additional two lanes will run through the trees with a median separating them from the existing roadway.
Of the nearly 7,000 houses the community will have in about 15 years, just over 600 have sold in three separate housing developments: Brighton Park Village, Del Webb and North Creek.
Nexton is on pace to sell about 300 homes this year, and Gibadlo projects that number will soon climb to a rate of 400 closings annually.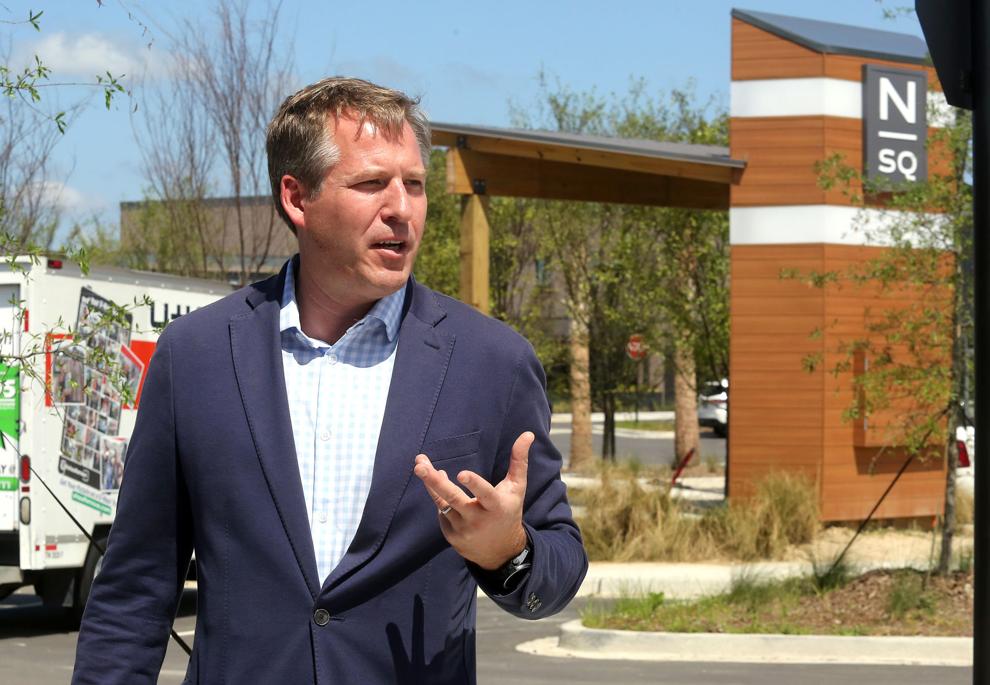 Three apartment communities are in place on opposite ends of the development.
The 320-unit Parks at Nexton is in the commercial corridor near Summerville not far from Alta at Brighton Park's 329 rental units and townhomes. On the far northern edge of Nexton, Arrogate has 264 rentals near the thousands of homes rising in Cane Bay Plantation.  A commercial development with a gas station and other businesses is set to rise nearby.
At Nexton Parkway and Interstate 26, Charlotte-based Spectrum Companies is building a 345-unit apartment community not far from a new Home Telecom office building with co-operative work space and a Refuel convenience store.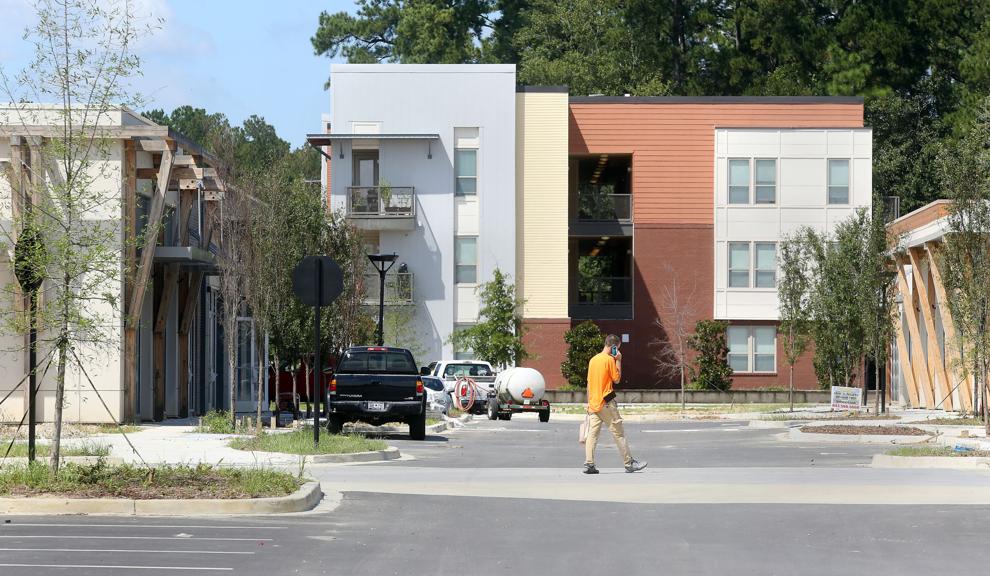 Shopping for business
Nearby, the 135,000-square-foot Nexton Square, anchored by already-serving restaurants Taco Boy and Halls Chophouse, is 70 percent leased. Poogan's Southern Kitchen will soon build on the site across the street from a planned Page's Okra Grill on Brighton Park Boulevard.
A handful of the other 30-plus tenants are open, too, as landscaping and upfitting of shop interiors are all that remain to be completed.
"We view this as an amenity that attracts homebuyers and new businesses," Gibadlo said of Nexton Square. "It's experiential. It's not a strip center with parking."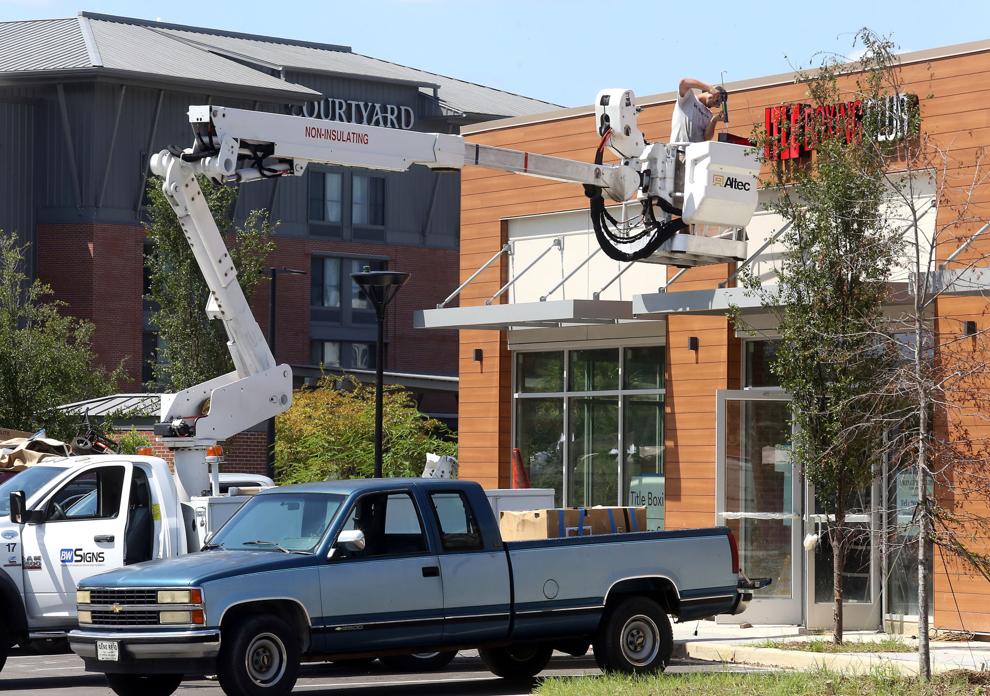 The shopping center space, with an outdoor venue, was set aside long ago and sits within just a few feet of hotels and nearby apartments, so lodging guests and apartment tenants have a choice not to drive for services.
At Halls Chophouse, general manager Brent Register said the new shopping center also provides jobs for service-industry workers who otherwise might be driving downtown for work.
"Seventy to 80 percent of our employees are from the North Charleston-Summerville area," Register said.
Downsized offerings
On the housing front, Gibadlo said affordability is a big issue in the Charleston region, but some of the five home builders in Nexton are tailoring offerings to a mix of buyers.
"There is a lot of demand, but it's challenging to meet the right price point," he said. "We will start to see smaller homes being offered."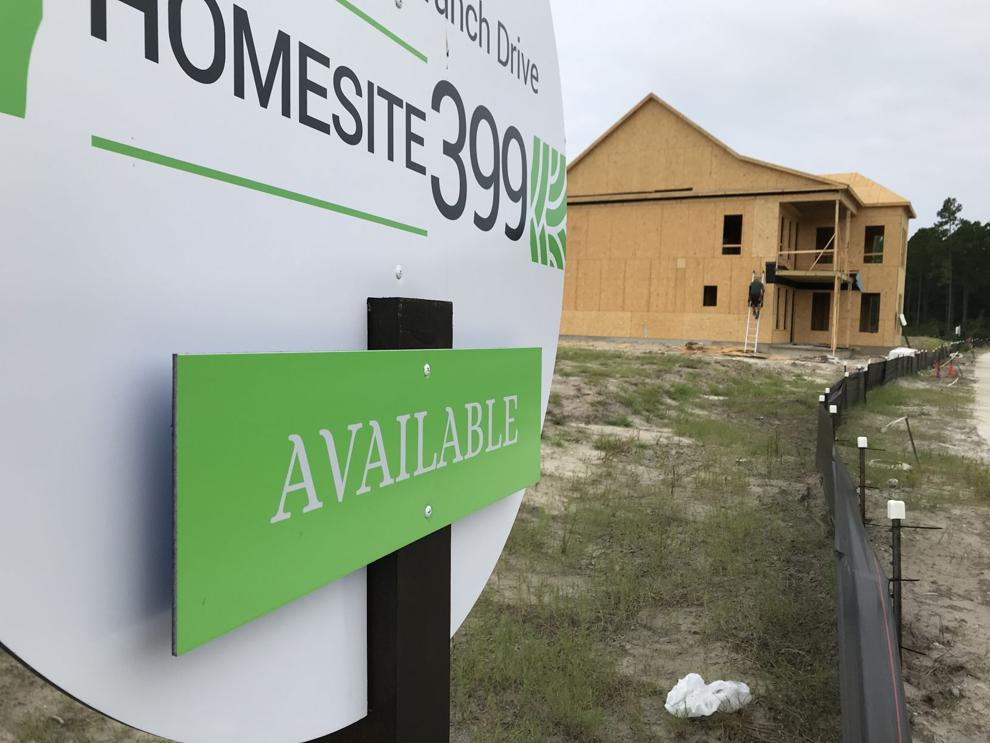 Several new homes are rising in the next phase of Brighton Park Village while infrastructure is in place for the next tract beyond that.
"We will start selling lots in about a month on that phase," Gibadlo said.
Meanwhile, bulldozers are clearing land farther west off Nexton Parkway for the next set of new homes.
Baker Motors plans to build a car dealership along Interstate 26 where outdoor retailer Cabela's once looked, and a supermarket is planned at the corner of Brighton Park Boulevard and Nexton Parkway, though which one is up in the air and won't be built until enough rooftops are in place to support it.
"If you come up with the right plan and be patient, you can fill it in over time," Gibadlo said.