While Charleston's historic charm and natural beauty offer a coveted backdrop for countless weddings and special events throughout the year, there aren't many city-owned venues downtown to offer locals an affordable gathering space.
The Charleston Parks Conservancy aims to fill that need with a new multi-functional community center called Jubilee Hall in Hampton Park.
Harry Lesesne, executive director of the nonprofit, said it's being modeled after other public venues in the area, such as the waterfront Alhambra Hall in Mount Pleasant's Old Village. Residents are offered a discounted rate to rent that facility, and the same will be true at Jubilee Hall.
"We want this to be an affordable option for local people who want to have an event in Charleston, whether it's a wedding or a class reunion or a family reunion," Lesesne said. "We hope this will be something people will use and embrace." 
The project will repurpose spaces on the northern side of Hampton Park that right now aren't open to the public. Jubilee Hall will replace the former police stables, a facility built in the 1980s that is no longer in use. The building going in its place will be about a third larger, Lesesne said.
The main event space will be inside, with a large screened-in porch area attached. Together, they will span about 7,300 square feet. The grounds surrounding it will offer an event lawn as well as walking paths with gardens.
The building next to it, the historic superintendent's cottage, will be restored and used as a smaller meeting space.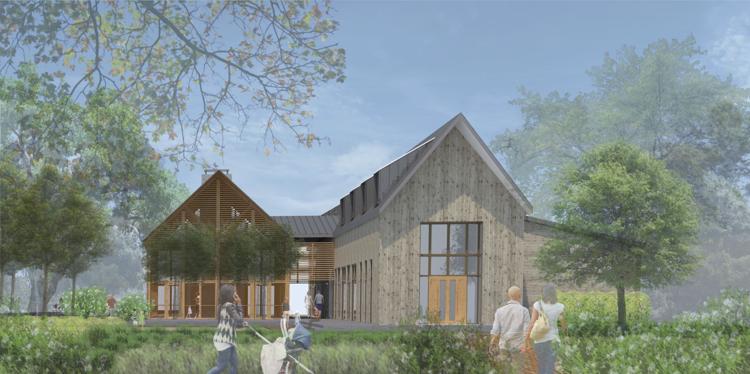 The cottage was built as one of the exhibition spaces for the 1901 West Indian Exposition held in Hampton Park, and was later used as an office for park officials. Recently, it's mostly been used as a storage site for the city's Parks and Recreation Department, Lesesne said.
The renovated cottage will serve a variety of functions: private changing areas for wedding parties, meeting spaces for community groups. It will also be a repository of Hampton Park history, with exhibits showcasing the different roles it's played in Charleston over the past two centuries.
When the spaces are not rented, they will be open to the public. They will also have a new, dedicated parking lot. 
The conservancy is a nonprofit that works with the city to redevelop and maintain public parks. Jubilee Hall and the cottage will still be owned by Charleston, but the project will be planned and paid for by the conservancy. Once it's completed, the Charleston Area Convention and Visitors Bureau will manage the venue.
The city's Board of Architectural Review approved the plans last week, allowing the conservancy to move forward with fundraising to get the project started. Cost estimates and timelines haven't been firmed up yet. 
The new community center is part of the overall plan approved by City Council in 2015 to improve Hampton Park. Right now, the nonprofit is working on updating a former concession stand near the park's parking lot to make it more of a usable gathering space, to be called the Rose Pavilion.
While surrounding neighbors expressed concerns early on about Jubilee Hall causing noise and traffic in the residential area, none of the nearby neighborhood associations opposed the plans that were recently presented to the BAR and the Board of Zoning Appeals, Lesesne said.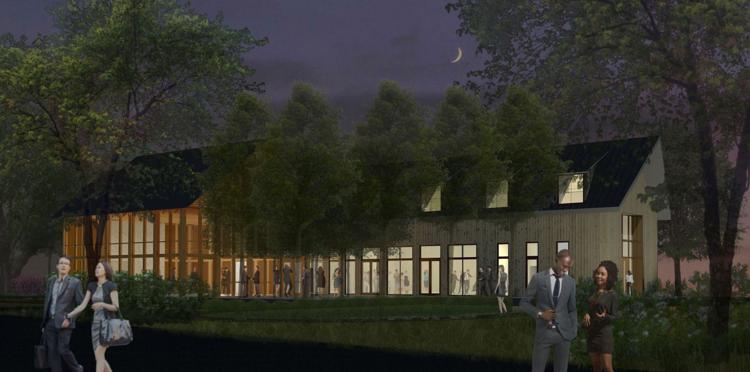 There will be limitations on the venue to keep it from disrupting neighbors. Events have to end by 10:30 p.m., and any amplified music must end by 10 p.m. Only acoustic music will be allowed outdoors. 
The maximum capacity is 250 people, but Lesesne said that number could shrink once the space is fully designed.
Once completed, which could be years from now, Jubilee Hall could serve as an additional venue for Charleston's many festivals and events, such as Spoleto and Piccolo Spoleto.