A Park Circle apartment development soon will see a new addition in North Charleston.
Samet Corp. recently filed a notice of project commencement for three new buildings and 90 units on nearly three acres at 4550 Mixson Ave. for Mixson Charleston Apartments LLC. The developer is Grubb Properties of Charlotte.
Samet was the builder of the former Flats at Mixson, which the city of North Charleston shuttered in 2016 after water leaks made the 268-unit apartment complex uninhabitable.
That property was eventually sold to Grubb by Atlanta-based real estate giant Jamestown Properties. The new owner repaired the troubled site and renamed it Link Apartments Mixson when it reopened in 2017.
Changing hands
A 20-acre vacant parcel in the Windsor Hill section of North Charleston recently fetched a $1.4 million profit four months after it was sold.
Canopy Development LLC bought the property for $2.6 million in July. In late November, Canopy sold the site on Windsor Hill Boulevard for $4 million to an affiliate of Atlanta-based Hathaway Development.
The site, just beyond Willow Trace Apartments, was previously approved for a 124-unit townhouse development, but a 312-unit apartment complex is planned for the site, according to a representative of Capstone Land Sales, which brokered the transaction for the seller.
If Hathaway develops the site, it will not be its first venture in the Charleston market.
The company also lists in its portfolio the 252-unit Palmetto Exchange Apartments off U.S. Highway 78 across from the Ingleside development in North Charleston.
Colleton combo
The real estate industry's main trade group in the region will become a bit larger in the new year.
The Walterboro Board of Realtors will officially merge with the Charleston Trident Association of Realtors on Dec. 31. Ninety-five percent of the 529 votes recently cast favored the combination.
The decision to unite comes more than a year after the Colleton County group's longtime staff member retired and the Charleston organization starting providing services. The Walterboro agency, whose members already used the Charleston Trident Multiple Listing Service, asked to merge with the North Charleston-based group.
The merger will not affect dues or fees for CTAR members, according to a statement from the Charleston agency.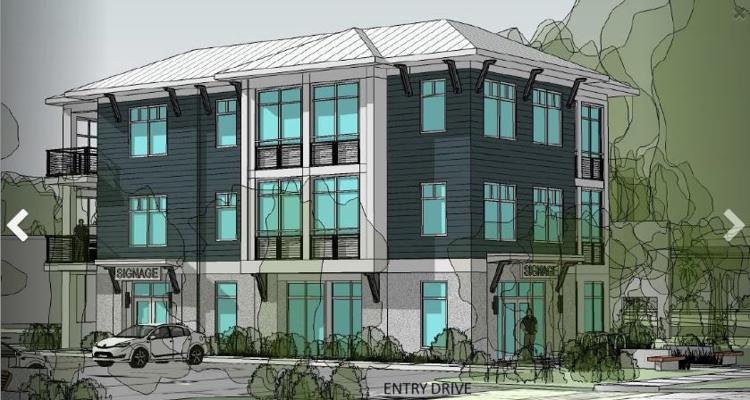 New office building
A new three-story office building is in the works for Mount Pleasant.
The proposed 7,103-square-foot structure at 10 Shem Drive near the former Southern Season, now Gold's Gym, will feature suites ranging from 1,000 square feet to 2,467 square feet, according to Harbor City Real Estate Advisors.
Construction is expected to begin in early 2019, with completion of the site off Coleman Boulevard expected in January 2020.