Charleston-area diners can soon savor a new helping of restaurants.
Three new venues are on the way from downtown to North Charleston and Johns Island.
In North Charleston, a new chain restaurant is in the works near Northwoods Mall.
Site plans show a 7,319-square-foot eating establishment called Bahama Breeze Island Grill at 7801 Rivers Ave. That's where the former Sears auto center was located before it closed in 2017.
The 13.2-acre site is owned by an affiliate of New York-based Seritage Growth Properties, a real estate investment trust spun off by Sears Holdings in 2015 that has been trying to fill properties left vacant as Sears and Kmart stores disappear. Neither has any big-box stores left in the Charleston area.
The Northwoods site would be a first in South Carolina for the restaurant chain, part of Orlando-based Darden Restaurants, which also owns Olive Garden and Longhorn Steakhouse, among others.
A spokeswoman did not immediately respond for a tentative construction or opening timeframe.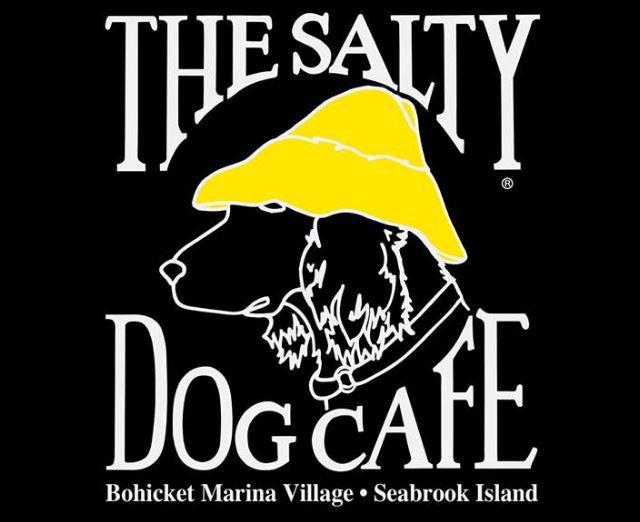 On Johns Island, a Hilton Head Island-based restaurant is bringing its oceanside offerings to the Charleston area.
The Salty Dog Cafe plans to open in May at 1882 Andell Bluff Blvd. in Bohicket Marina between Kiawah and Seabrook islands, according to the restaurant's website.
"The new Bohicket Marina location will feature the same legendary Salty Dog experience and service, perfectly paired with picturesque waterfront views and sunset dining on the docks," according to a Facebook posting.
And though the name and some cute pictures on its website show dogs with "Salty Dog" bandanas, dogs are not allowed at the restaurant. The tentative opening date is around May 15, according to a spokeswoman.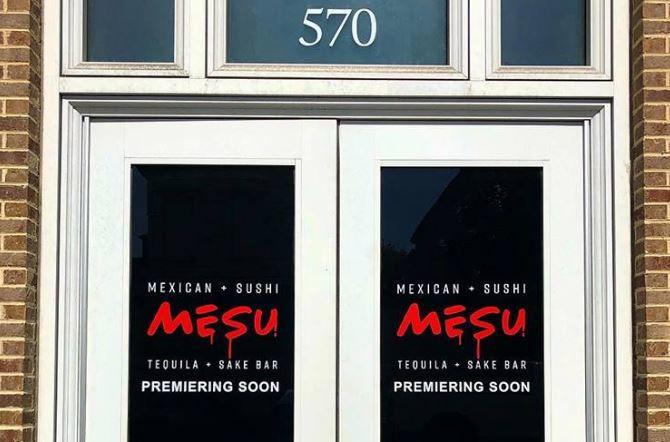 Also, in downtown Charleston a new restaurant called MESU, serving Mexican fare and sushi, will open early this summer at 570 King St. next to Bourbon n' Bubbles. That's on the corner of Spring below the dual Hyatt-branded hotels that opened in 2015 as part of the Midtown redevelopment project.
A part of Republic Development and Management Group, the new venue promises a unique list of sake, tequila and cocktails. The space is being designed around street art.
"People want to eat somewhere that's exciting and full of energy — where they can meet and engage the food, art and each other," the restaurant owners said in a statement.
General manager Michael Sanders will oversee service and operations.
MESU plans to be open for lunch and dinner, seven days a week, with late-night service and live beats nightly.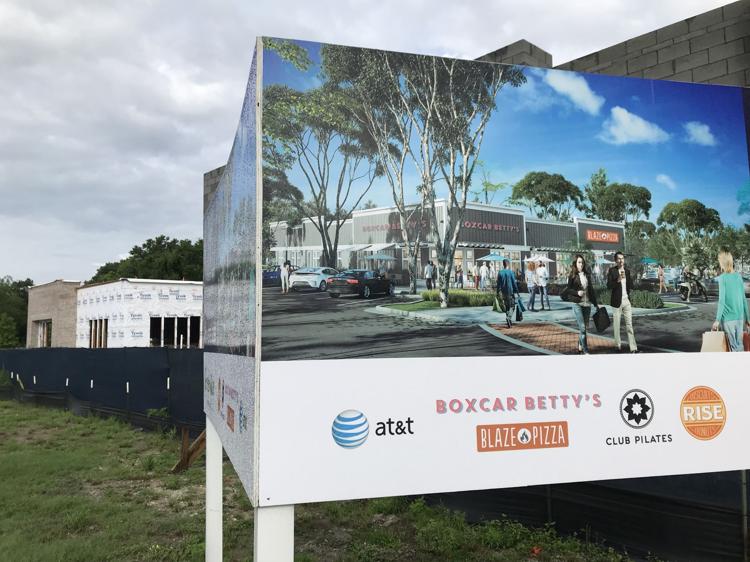 Not rising
A North Carolina-based restaurant chain will not be joining the lineup of new businesses coming to a new shopping center in Mount Pleasant.
An official with Rise Biscuits Donuts said the dining spot will not be a part of Indigo Square. Had it opened, it would have been the first in South Carolina.
"Unfortunately, we were unable to work out our plans for this location to develop as a Rise," Pete Cotter with Rise Biscuits Donuts said in an email. "We are still very interested in the Charleston area and continue to look for other sites. We hope to find another location late this year."
Last summer, the developers of the shopping center announced Rise as one of the new businesses coming to the area. While it is still listed on the website for Regency Centers, the Jacksonville-based developer, Rise is not coming to Indigo Square.
The closest restaurant in the 15-site chain is in Savannah. Two others are in the works, but not in South Carolina, according to the company's website. 
Spring chicken
Church's Chicken is set to reopen a restaurant on Rivers Avenue near Aviation Avenue on Monday, according to a spokesman. The restaurant has been closed for several months.
There is still no word on when the Meeting Street restaurant on the Charleston peninsula will reopen, though a spokeswoman said earlier this year it was slated to reopen in April.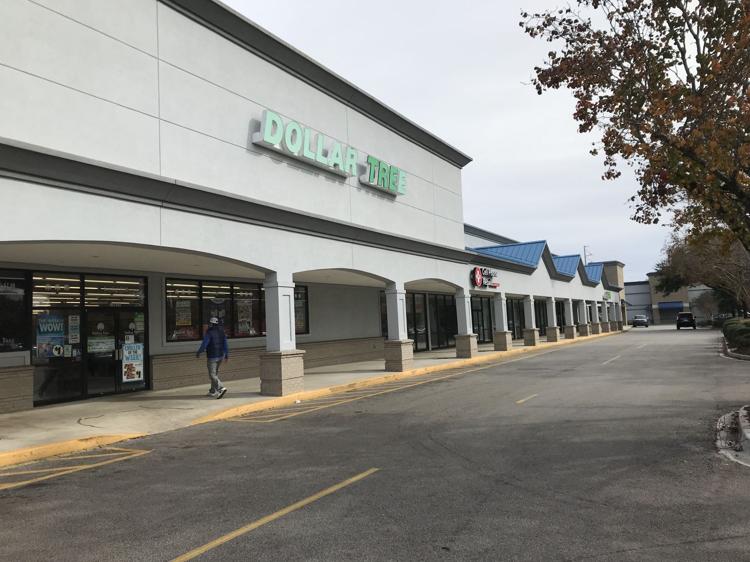 In limbo 
Fans of Dollar Tree in Mount Pleasant will be disappointed to learn that plans to reopen the shop at a new location have fallen through — at least for now.
"We are not currently able to share our timetable for reopening at a new location," said Dollar Tree spokeswoman Kayleigh Painter. 
The discount store closed in Wando Crossing Shopping Center in Mount Pleasant in December to make way for Total Wine.
At the time Dollar Tree posted a note on its door that it would reopen in February in the former Rite Aid Pharmacy space in the Harris Teeter-anchored Sea Island Shopping Center off Ben Sawyer Boulevard.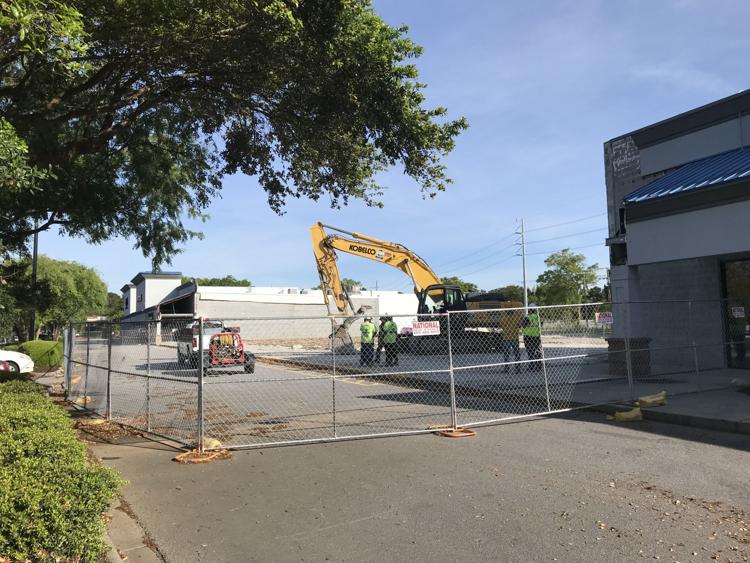 That never happened, and lots of regular customers have been calling and emailing, wanting to know why.
A Dollar Tree district spokeswoman declined to comment except to say there is a problem with the lease, but she said it was still in the works. She referred inquiries to the corporate office in Virginia. 
At Wando Crossing, the spaces formerly occupied by Dollar Tree and other businesses have been demolished. A construction timeframe on redevelopment for the Total Wine shop was not immediately available.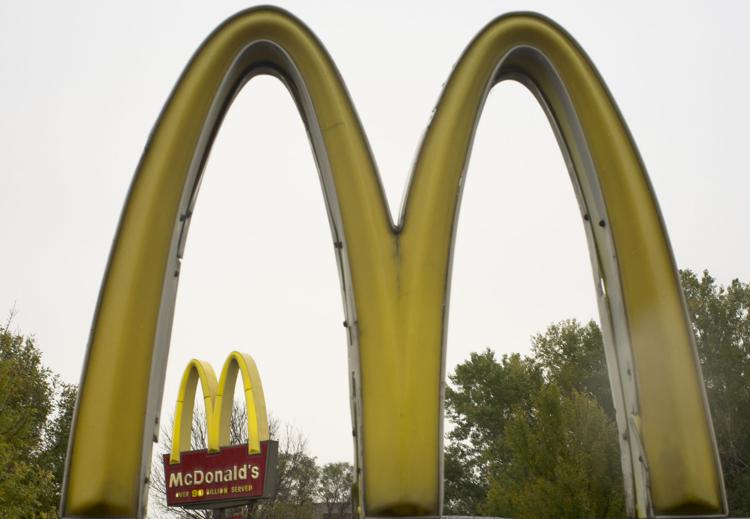 McMakeovers
Two Charleston-area McDonald's fast-food restaurants are set to be remodeled.
They include those at 2500 Ashley Phosphate Road next to Northside Drive in North Charleston and at 2050 Savannah Highway near Interstate 526 in West Ashley.
Venture Construction of Norcross, Ga., is handling the North Charleston project while Davies General Contracting of McDonough, Ga., is overseeing the West Ashley work.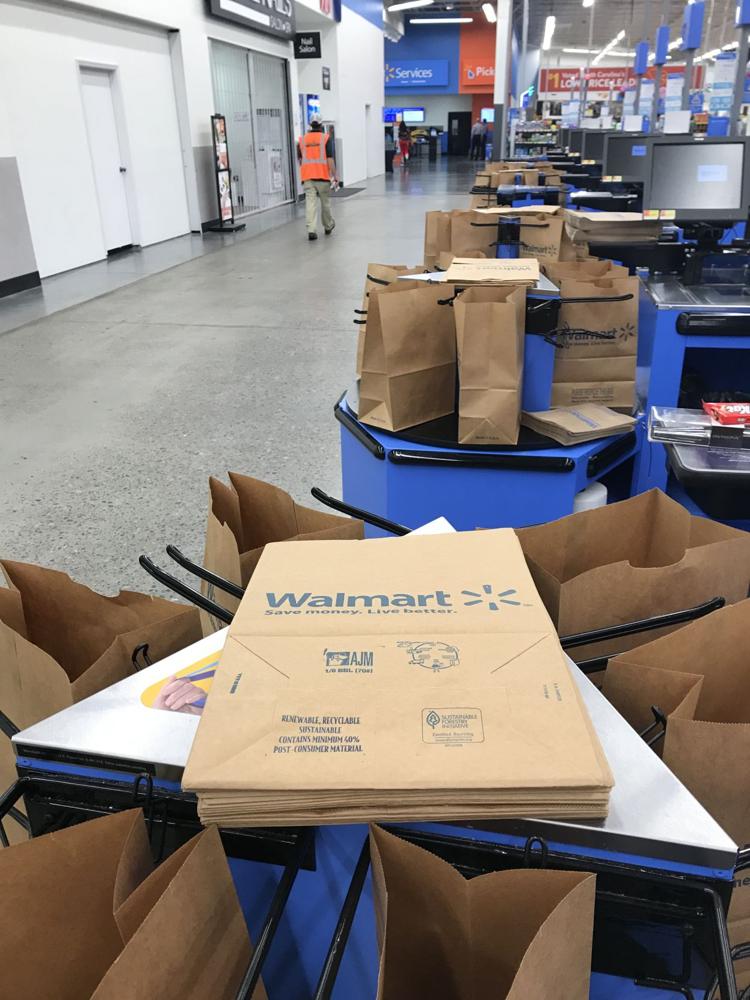 Paper trail
Mount Pleasant's plastic bag ban took effect Tuesday, and retailers large and small have begun complying with the new ordinance.
Grocery stores throughout the state's fourth-largest municipality switched to paper bags earlier in the month. The town's two Walmart stores now offer paper bags where the wheels of plastic bags were once operated.
Picture this
A new art gallery recently opened in West Ashley.
Charleston Slate Works features all hand-made items in a 300-square-foot shop at 2-D Avondale Ave. Owner Trey Smith said a grand opening event will be held in May.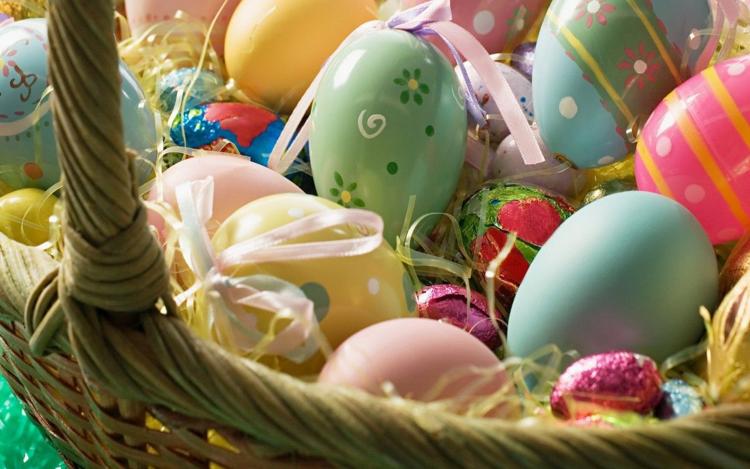 Bountiful baskets
Easter's late arrival is giving shoppers more time to buy holiday-related items, and that will provide a boost to spending, according to the National Retail Federation.
The nation's largest retail trade group projects consumers will spend $18.11 billion on Easter items this year, down slightly from last year's $18.16 billion, but still a healthy amount for candy, food, clothes, flowers, gifts, cards and decorations.
The average shopper will spend about $151 this year, up slightly from last year's $150 estimate. The record was set in 2017 at nearly $152.