You're seeing the Post and Courier's weekly real estate newsletter. Receive all the latest transactions and top development, building, and home and commercial sales news to your inbox each Saturday here.
Upper peninsula developer to use 'Opportunity Zone' tax breaks
The Merchant, a developing multi-level apartment building in the NoMo area of Charleston's upper peninsula, will be ready for its first tenants this fall.
The 231-unit development at 102 Sottile St. is a project of Pollack Shores Real Estate Group, and the Atlanta-based multifamily developer and investment firm plans to take advantage of federal tax breaks through the new "Opportunity Zone" program.
Opportunity Zones were added to the federal tax code by the Tax Cuts and Jobs Act and are designed to strengthen distressed neighborhoods across the U.S. through economic development. They were created to instill job creation and long-term investment in impoverished communities by offering tax deferments and relief.
Much of the upper peninsula was recently included in an Opportunity Zone, including areas such as North Morrison Street where new apartments and businesses have flocked to in recent years.
"Through this new initiative, we are connecting capital with communities in need of investment by structuring quality deals that add value for both our investors and the surrounding neighborhoods," said Steven Shores, president and CEO of Pollack Shores.
"As a long-term property owner, business operator and good neighbor in these districts, we will be a proactive partner committed to supporting local businesses and residents, while also adding energy and economic vitality through our projects," he said.
The company, like others, has been in a wait-and-see mode with the new program but has now decided to forge ahead.
---
Want to receive this newsletter in your inbox every Saturday? Sign up for free.
---
Charleston Harbor mansion sells for $7.3M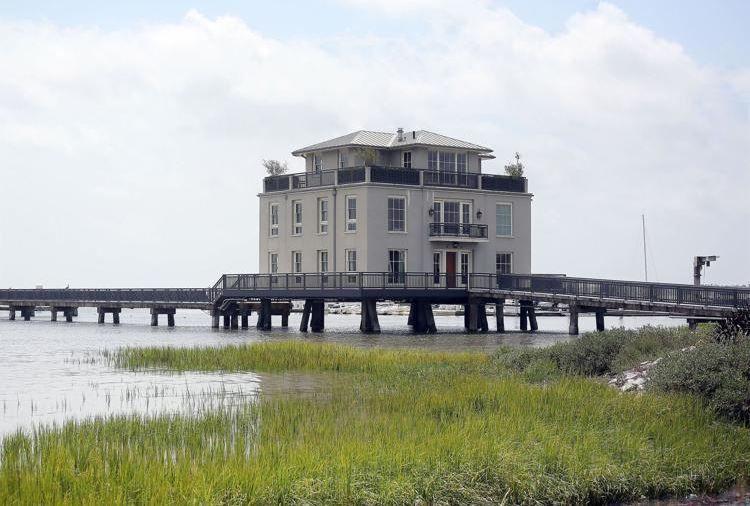 The former Navy outpost on concrete pilings at 2 Concord St. sold recently after being on and off the market for the past several years.
By the numbers
2: Number of new-to-Charleston chain restaurants opening in the metro area through April. Culver's and Metro Diner are the newcomers.
3,005: Number of new parking spaces being built in a five-tier deck at Charleston International Airport. It's set for completion in November 2020.
12,111: Square footage the Charleston Metro Chamber of Commerce will occupy in a proposed new 44,000-square-foot building in the Garco Park development in North Charleston when the chamber moves from Leeds Avenue in June 2020.
This week in real estate
+Flooded out: South Carolina's flood insurance rates could see massive change with new FEMA program.
+Inn again: A historic building in Edgefield that was once a hotel could become one again.
+On an island: The 140-acre Long Island near Folly Beach is for sale for $15 million, but a buyer might not be able to do much with it.
Charleston Battery mansion sells for $5.7M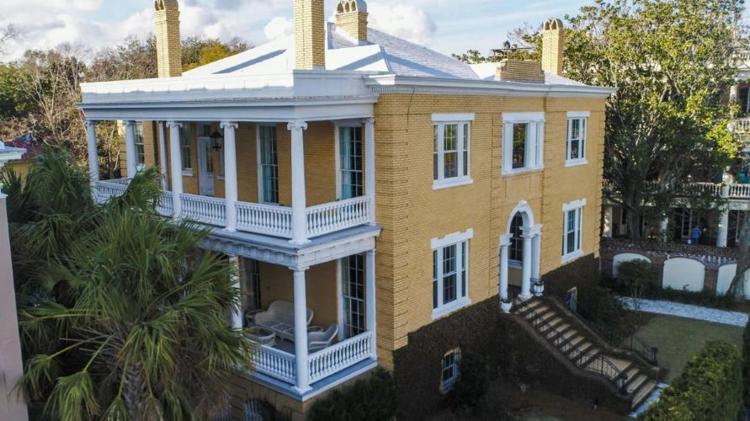 The yellow-brick mansion at 19 East Battery in downtown Charleston recently changed hands for $5.7 million. Known as the Julius M. Visanska House, the 7,330-square-foot residence built in 1919 features 6 bedrooms, 7 full baths and 2 half baths.
Broker-in-charge course: A four-hour mandatory course on duties and responsibilities for a broker-in-charge, 9 a.m.-1 p.m. April 3, Charleston Trident Association of Realtors. Members: $55. Non-members: $70.
Home ownership workshops: Origin SC will host free seminars on home ownership, credit and budgeting, starting April 11.
Charleston-area transactions
---
Did a friend forward you this email? Subscribe here.
Craving more? Check out all of the Post and Courier's newsletters here.