Another large apartment project soon will begin to rise on Charleston's upper peninsula.
Charleston developer Middle Street Partners plans to build a 260-unit, eight-story building at 55 Romney St., starting in a couple of months. It will be called Atlantic 55.
Middle Street recently paid $8.7 million for the site that once housed the 144-year-old Roberts Supply Co. until it closed in 2015, according, according to Buddy Bebergal and Kit Regnery of the real estate firm Carolina Commercial.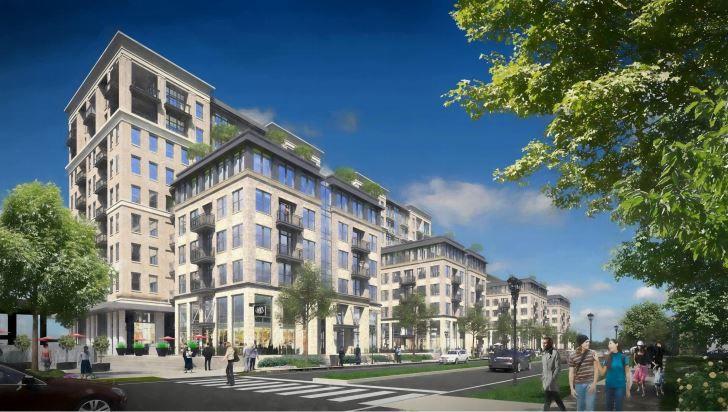 Also in the multifamily sector, a developer will go before Charleston's Board of Architectural Review Wednesday for conceptual approval of a 10-story, 370-unit apartment building slated for the former State Ports Authority property at 838 Morrison Drive, just south of the Ravenel Bridge off-ramp and at the entrance to the maritime agency's Columbus Street Terminal. It will be called Morrison Yard.
An affiliate of Mount Pleasant-based Origin Development Partners paid $9.2 million for about 7.2 acres at the site. The sale was part of the SPA's strategy to unload excess property it owns and reinvest the proceeds into its primary business of loading and offloading cargo ships.
In the works
Apartments, an auto showroom, a storage facility and office building are among the new construction projects Charleston's Design Review Board will consider Monday.
Four of the developments are in West Ashley, and three are on James Island.
They include a 192-unit, three-story apartment complex off Floyd Driver at West Ashley Circle. Being developed by Charlotte-based Madison Capital Group, it's up for preliminary approval.
Also at West Ashley Circle and Bees Ferry Road, Madison Capital will ask for conceptual approval to build a four-story storage facility with ground-floor retail.
At 1513 Savannah Highway, Baker Motor Co. is requesting conceptual approval for an addition to an existing Infiniti auto showroom.
At 840 St. Andrews Blvd., conceptual approval is being sought for a new two-story office building beside West Ashley Veterinary Clinic.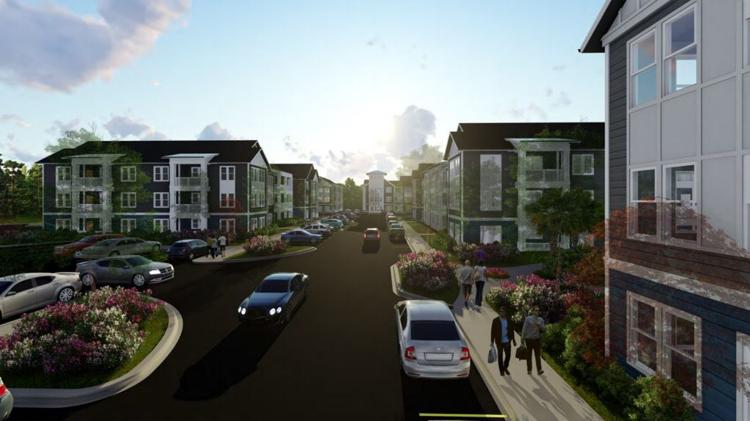 Three projects on James Island will be considered.
A vacant building at 1523 Folly Road could become an auto body shop. The request is up for conceptual approval. 
Initial approval is being sought to add a two-story parish hall for Church of the Nativity at 1061 Folly Road.
And final approval will be considered for a new three-story office building to house commercial real estate investment and development firm Twin Rivers Capital at 656 Ellis Oaks Drive.
Accolades
Three South Carolinians, including two with ties to the Lowcountry, recently received national real estate accolades for achievements during the past year.
St. Stephen native Benji Smith, president of Flagship Properties in Greenville, and Jack Owens of NAI Charleston, picked up the National Commercial Award from the National Association of Realtors.
The other Palmetto State recipient was Scott McNew, CEO of Tradd Commercial Real Estate in Myrtle Beach, Greenville and Charlotte. In all, 79 agents were recognized nationally.
The award is given to association members for achievements in the commercial real estate industry and beyond during the past year.
NC bound
SeamonWhiteside, a land planning, civil engineering and landscape architecture firm with offices in Mount Pleasant, Greenville, Summerville and Spartanburg, is expanding across the state line.
The locally based company opened its fifth office in Charlotte in early January.
"We have been strategically looking at Charlotte for a while, and are excited about the opportunity to bring our expertise to the growing region," said Stuart Whiteside, principal.
The new Queen City office is at 1111 Metropolitan Ave. SeamonWhiteside has been in business since 1985.