Despite efforts to put the brakes on growth, Mount Pleasant gained more residents than any other S.C. town or city in 2018, according to newly-released census estimates.
Mayor Will Haynie called the town's rate of growth unsustainable, and said that's why Mount Pleasant now limits the number of building permits it will issue.
Most large cities in South Carolina grew modestly last year, if they grew at all, the Census Bureau estimated, but many smaller towns and cities saw rapid gains.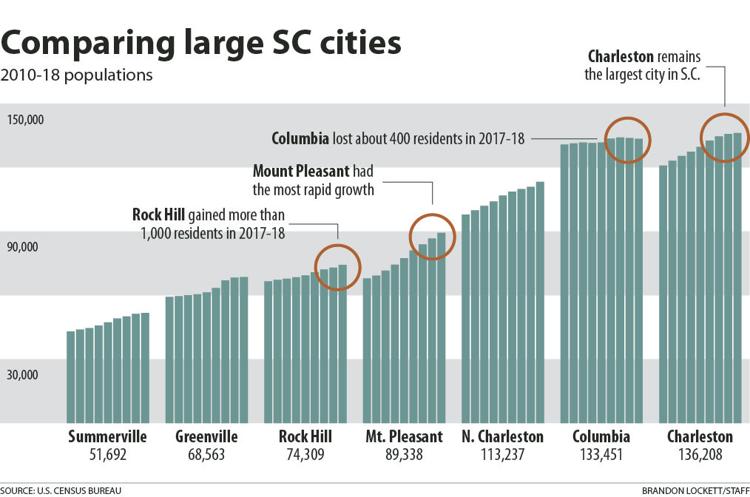 Only North Charleston came close to the population gains seen in Mount Pleasant, adding 2,305 residents, while smaller Mount Pleasant gained 2,591.
Hanahan gained more than 1,200 residents last year, giving it the highest population growth rate in the Charleston area among cities with at least 25,000 residents.
"Hanahan is a pretty welcoming community," said Hanahan Administrator Mike Cochran. "There are no 'Ohioans go home' stickers."
Charleston, Greenville and Summerville saw meager population increases last year, and Columbia — which used to be the state's largest city — saw its population decline for a second consecutive year.
Tom Garwood, 83, has lived in the Charleston area since he was a toddler. He now lives in North Charleston near Dorchester Road and marvels at the way the area has changed.
"The area where I live now was all woods," he said. "They didn't call it Ashley Phosphate (Road) for nothing — there were phosphate mines, and it was a dirt road."
"We're all but one big town now, up to the lake," said Garwood, referring to Lake Moultrie above Moncks Corner.
Large numbers of new residents can have great impacts on traffic, crowded classrooms and other quality-of-life issues. The way those impacts are experienced depend on how quickly the population grows, and how large a town or city is to begin with.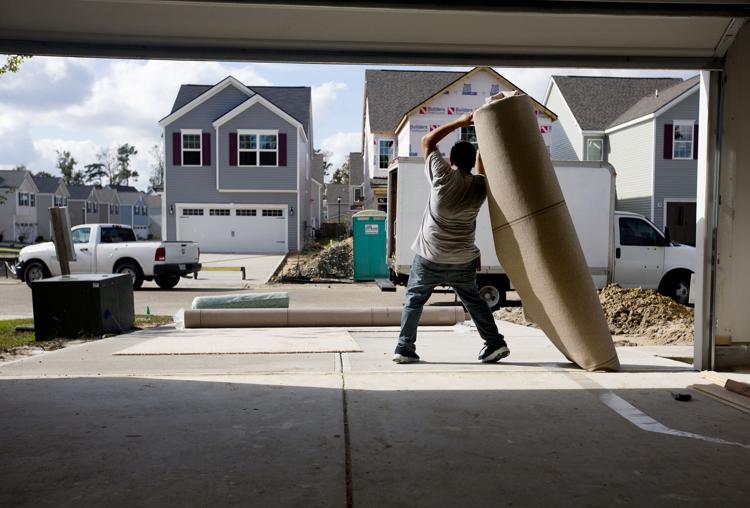 Both North Charleston and Fort Mill gained just over 2,300 residents in 2018. North Charleston is the state's third-largest city, and those new residents raised the city's population by just over 2 percent, but in Fort Mill that was a more than 13 percent population increase in a single year.
"At some point we'll hit a saturation point, but we're not there yet," said Joe Burke, spokesman for the Fort Mill School District, which gained about 1,000 students last year and expects the same next year.
In 2019, York County approved an $18,158 impact fee on every new single-family home, payable to the Fort Mill School District, to help fund the needs driven by arriving residents. New multi-family homes have a $12,020 impact fee. The district has been collecting the money, but not spending it, because of a lawsuit challenging the fees.
South Carolina has been a growth leader in the U.S., driven by new residents pouring in from other states. The Palmetto State had the ninth-fastest growth rate in the nation in 2018, with the state's population growing by an estimated 62,908, to 5.08 million.
Most of that growth came in smaller towns and cities that added another 1,000 or 2,000 residents to their populations last year.
Hanahan, Goose Creek and Moncks Corner each gained more residents than Columbia, Charleston or Greenville. Fort Mill and Rock Hill, which have become suburbs of Charlotte, saw double-digit population growth, as they did the prior two years. Bluffton, Conway, Greer and Myrtle Beach also saw large gains.
"The growth is there, but it's manageable," said Cochran.
One surprise in the new census estimates was the fall-off in growth in most of the state's largest cities. Charleston gained fewer than 500 residents while Columbia lost more than 400. Greenville only gained an estimated 295 residents in 2018, two years after that city was estimated to have grown by more than 3,500.
The 2020 census will provide detailed counts, rather than estimates, which some cities believe to be too low, or too high.
Charleston estimates its population is 154,069, based on building permits. The Census Bureau estimates the city's population was 136,208 less than a year ago.
Jacob Lindsey, Charleston's director of planning, preservation & sustainability, said the city's estimate anticipates the people who will occupy homes that, in some cases, haven't yet been built. Still, nearly 18,000 people is a big gap between estimates — a gap the 2020 Census will later resolve.
Lindsey said that if Charleston's growth slowed, as the Census Bureau estimates, that's likely due to home affordability. Go west on Interstate 26, he said, and "there is plentiful and less expensive land, which creates affordable housing opportunities that simply don't exist in the city of Charleston."
Across the Cooper River, Mount Pleasant estimates that the town's population was 88,252 at the end of 2018, about 1,100 below the census estimate. If the town is right, then growth has slowed to an acceptable rate, but if the Census Bureau is right, growth at 3 percent or more yearly continued. 
In many towns and cities, rapid growth has come on top of rapid growth, year after year. Fort Mill's population has climbed an estimated 69 percent since 2010 — a rate of exponential growth that makes Mount Pleasant's look subdued.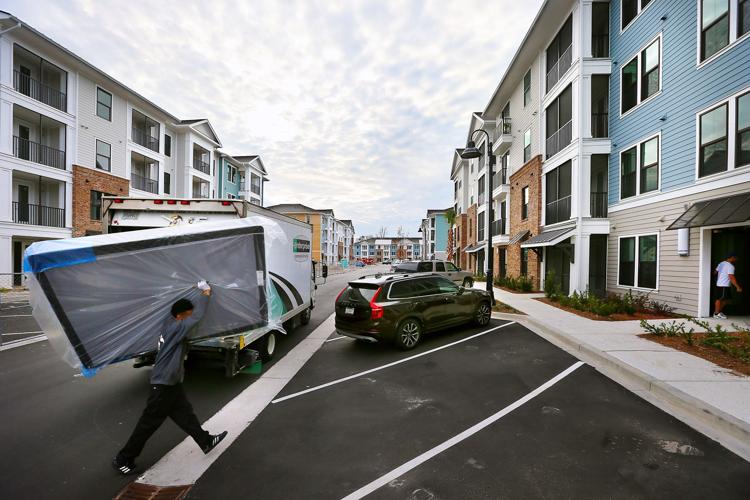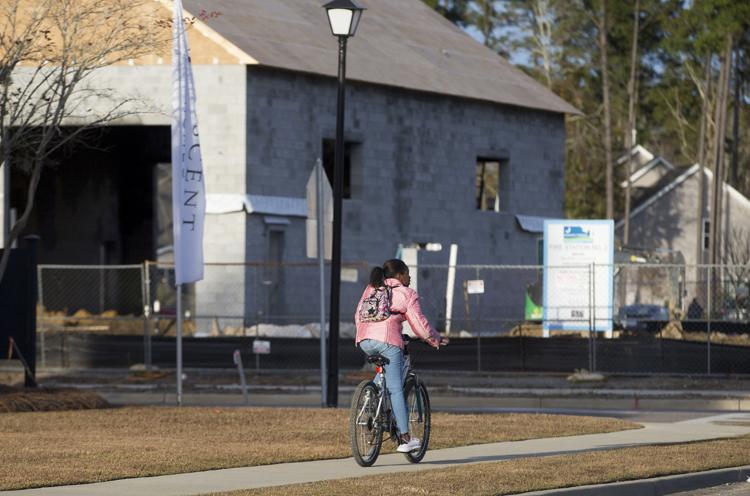 Behind the numbers, growth trends are changing for many reasons. Some cities have become home to large new subdivisions with relatively affordable housing. Others have seen so much recent growth that they are running out of land to develop, and people can't move there unless there's somewhere to live. 
"I think we're probably nearing the end of that run (of rapid growth)," said Cochran, in Hanahan. "We still have probably a few more thousand to add before the city is built out."