The proliferation of temporary guest quarters into residential neighborhoods is leading Mount Pleasant to sharpen its rules on short-term rentals.
Among the key features of the town's proposed ordinance are: a 1% cap on rentals of less than 30 straight days; requiring a business license for at least one unit rented instead of up to four that can now be rented without a license; and mandating one off-street parking space for every bedroom rented.
The 1% cap means the maximum number of short-term rental dwellings can't exceed the entire number of residential units in Mount Pleasant, which is more than 38,000, according to the latest estimate. The base number of homes will be updated annually each January.
The proposed regulations will apply to all bed-and-breakfast businesses in the town. It does not apply to conventional hotels, motels and inns.
The proposal, months in the works, includes many other stipulations.
"We believe this proposed ordinance strikes a right balance between allowing a way for the use to continue through appropriate regulation, while protecting the integrity of the residential character of the town's existing neighborhoods and the quality of life of its citizens," according to a staff summary of the proposal.
The Planning Commission will hold a special meeting at 5 p.m. Wednesday to review the proposal. From there, it will go to a committee of Town Council members and then the full body for consideration.
More storage space
Another new storage facility is headed to the Charleston area.
Augusta-based Summit Self Storage has started work on a new facility at 4042 Highway 17 in Mount Pleasant, close to Awendaw. It's owned the 7.4 acres since 2017, when it paid $1.39 million for the site south of Chandler Road.
The company did not immediately respond to a request on the number of units.
Adding on
Gregorie Ferry Landing in northern Mount Pleasant is adding 10,000 square feet of commercial space at 2966 Highway 17 near the Sonoco station just north of S.C. Highway 41. The project notice by Milestone Construction says it's for three tenant spaces.
Last year, Encore Real Estate Partners of Florida received approval from the town to build a nearly 38,000-square-foot commercial center at Gregorie Ferry Landing that included four buildings.
Encore-Gregorie Ferry Landing LLC owns several parcels on Winnowing Way and Muhlenbergia Drive, according to Charleston County land records.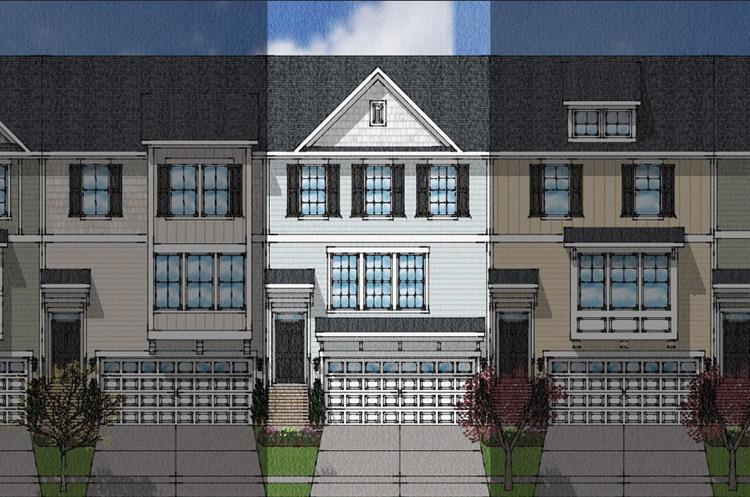 Townhouses
A new townhouse complex is nearing completion in northern Mount Pleasant.
Warrington in Park West on Joe Rouse Road off S.C. Highway 41 will feature 21 townhomes with three- and four-bedroom options with 2½ to 3½ baths. The energy-efficient units range from 2,346 to 2,370 square feet.
Being built by Mungo Homes and marketed by Carolina One New Homes, the elevated townhouses with garages are priced in the $400,000s. Completion is expected in July.
Free home
A wounded veteran will be given the keys to a mortgage-free home Friday in Berkeley County.
After five months of construction, Lennar Homes and Operation Finally Home will present U.S. Army Sgt. First Class Matthew Weise and his family with the new four-bedroom home at 10 a.m. at 117 Lindera Preserve Blvd. in Lindera Preserve in Cane Bay Plantation.
The Weise family was surprised with news of the mortgage-free home during a live New Year's Eve Day segment on Fox & Friends.
Deployed six times over the course of his 15-year service, Weise was injured during three combat tours and suffers from post-traumatic stress disorder and traumatic brain injury. Weise received two Purple Heart Medals, two Bronze Star Medals, two Valorous Unit Awards and a Combat Infantryman Badge, among other honors. Builders included custom features to ease Weise's discomfort from his injuries.
The family is relocating from Wilmington, N.C., to be closer to immediate family members.
Acquisition
Mount Pleasant-based Ziff Properties recently acquired the 20,000-square-foot Turnberry Place Shopping Center near Lake Norman north of Charlotte.
Ziff bought the property in Cornelius, N.C., from Turnberry Equities LLC for $3.5 million.
"Turnberry Place is a perfect fit for our portfolio and our team of leasing and management experts," said Christian Chamblee of Ziff Properties. "We recently sold an asset in the Charlotte (area) and are happy to acquire another."