Mitzi Schwertner moved to Mount Pleasant from Greensboro, N.C., to manage a decorative plumbing showroom in North Charleston.
Steven Carroll came to West Ashley from Tennessee for a construction job.
Thomas Ellenburg returned from Cincinnati to North Charleston to work in the family restaurant.
All of them came within the past year or so, and they all live in apartments.
Driven by the lure of jobs in Charleston's booming economy, newcomers continue to flock to the region — at a rate of about 28 a day, according to the latest estimate from the Charleston Regional Development Alliance.
And many of those inbound residents choose to rent rather than own as they get to know the area and aren't ready or can't afford to take the plunge into home ownership.
That's led to an explosion of apartment developments throughout Charleston in recent years, with more on the way.
At least 2,500 units are expected to become resident-ready this year. That follows nearly 3,700 completed in 2018, according to Christy Dukes, the district sales manager with the Atlanta-based apartment information service RentPath.
During the past three years, the average number of apartment units added each year throughout the Charleston region was 2,718.
And landlords aren't having much trouble filling them.
Real estate investment firm Marcus & Millichap puts the occupancy rate in the Charleston area at 94.4 percent, the highest in the state. Columbia registers 93.8 percent occupancy, and Greenville-Spartanburg comes in at 94.2 percent.
Apartment website RentCafe says the average rental rate of all-size apartment units in Charleston is $1,287, higher than Charlotte's $1,142 a month, but lower than the $1,320 in Atlanta.
The good news for renters is because of last year's high supply coming on the market, apartment developments will be competing for tenants this year, which could drive down rates as vacancy rates rise slightly.
Supply and demand
A report by We Are Apartments and commissioned by the National Apartment Association in 2016 called for nearly 13,000 more units by 2030 to meet the demand in the area as more people filter into Charleston to fill the need for manufacturing and service-sector jobs.
About half that amount was added during the past two years alone, and additional supply is in the pipeline.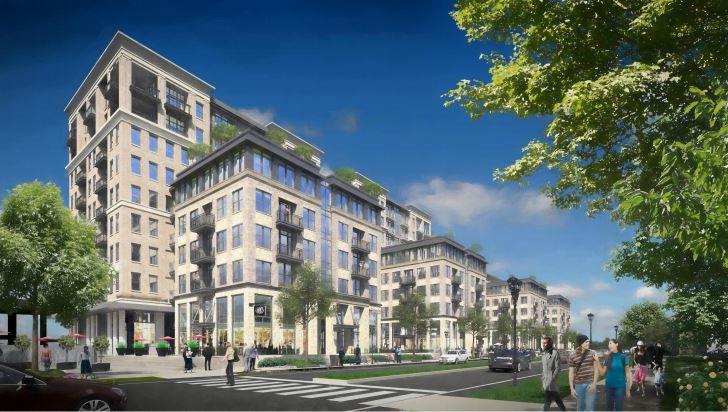 No fewer than 13 mid-rise developments are currently under construction or in the planning stages on King and Meeting streets and north and south of the Ravenel Bridge ramps on the upper peninsula. Together, they will add several thousand more units.
Others are rising across the region.
In Goose Creek, a 10-building multifamily complex with 264 units is on the way in the developing Carnes Crossroads mixed-use community on U.S. Highway 17A and Highway 176.
On Johns Island, a new apartment development is planned for 20 wooded acres on River Road across from the entrance to historic Fenwick Hall Plantation.
And in North Charleston, a new 312-unit apartment development is headed to the Windsor Hill area off Ashley Phosphate Road.
And those are just a few that are planned in the suburbs.
Apartment construction peaked nationally and in Charleston last year, and is expected to level off over the next year or so. But it's not expected to let up.
Driving the market
The region's growing job market, the continued influx of new residents and downsizing baby boomers are key drivers of the apartment boom, according to developers.
Another factor, especially on the peninsula, is that Charleston's central urban core — unlike comparable areas of Charlotte, Atlanta or Nashville — has lagged in the apartment category and is now playing catch-up, said Ryan Hanks of Madison Capital Group of Charlotte.
"The peninsula has traditionally seen single-family rentals or boutique-style stuff," Hanks said. "The demand is there, and it's all driven by population growth. There's job growth, too, but Charleston's growing population is the main reason."
He has eight multifamily projects in the works in the Charleston area. Six of them are on the peninsula.
Hanks said young, mobile workers are driving some of the demand but not all.
Increasingly, retirees and other older consumers are in the market for a maintenance-free lifestyle. Others in that same age category who want to buy are renting for a year or two before taking the plunge.
"It's more of the baby boomer than the millennials," Hanks said.
Settling in
Schwertner from North Carolina, among the younger newcomers to Charleston, is one of those waiting to buy.
"I wanted to get my feet on the ground first," she said while getting in some cardio at The Watch apartment complex's gym. "Location is huge, and I like living in Mount Pleasant."
Ellenburg eventually plans to buy, too.
"It's just a matter of the right time and the right place," he said while walking his dog at Link Apartments Mixson near Park Circle.
Carroll from Knoxville, Tenn., learned of a construction job in Charleston from a friend.
"He told me about it during Christmas, and here I am," he said on his way back from taking out the trash at Radius at West Ashley Apartments. "So far it's been pleasant."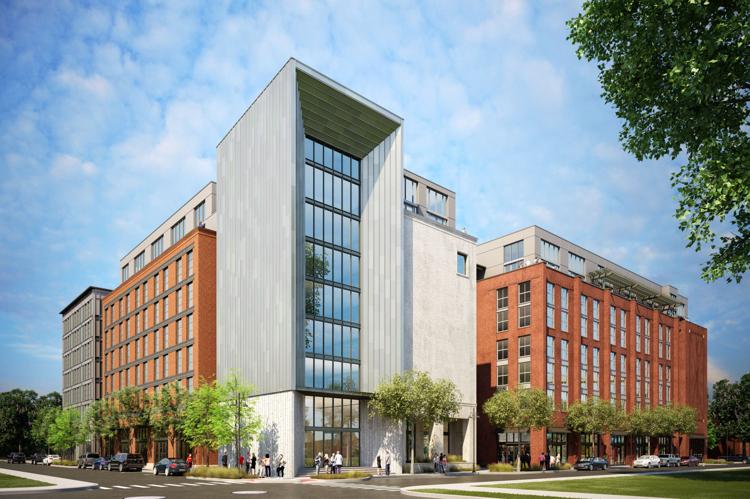 Charleston developer Middle Street Partners is currently developing nearly 900 units in three multifamily projects throughout the Charleston region: Atlantic at Grand Oaks in West Ashley, Atlantic at Morris Baker in North Charleston and Foundry Point on the upper peninsula.
Three others totaling more than 700 units will begin construction later this year. They include Atlantic 55 on the upper peninsula, Atlantic Beach House in Mount Pleasant and Atlantic Summerville near the Nexton community in Berkeley County.
Tapering off
Adam Monroe, a partner in Middle Street, agrees with Hanks that in-migration and the growing job market fuel demand for apartments.
"Each month we look at the data on absorption of units," Monroe said. "Renting continues to be strong."
He, too, said the age range of the renter is no longer dominated by young adults.
"It's really all over the board now," Monroe said.
He called the sheer volume of baby boomers leaving the workforce over the next decade or so a contributing factor to the demand for housing away from a single-family home.
Baby boomers have for decades been the largest population segment, now about 72 million, though millennials are expected to dethrone them this year for the first time, according to the Pew Research Center. 
Monroe doesn't expect the rapid ramp up of 5 percent to 7 percent apartment growth seen over the past few years to continue.
"That's not a normal long-term market condition," he said. "We expect to see more equilibrium with rental growth in the 2 percent range. We still think there will be a lot of new demand, but it will be more status quo in rent levels."
He also believes new construction will begin to taper off after the next couple of years.
"What's in the pipeline now has been conceived and financed over the past 18 months," Monroe said. "The amount of new supply in 2021 will really drop off."