You're seeing the Post and Courier's weekly real estate newsletter. Receive all the latest transactions and top development, building, and home and commercial sales news to your inbox each Saturday here.
Aging baby boomers to lead to surge in demand for senior housing
Baby Boomers led to a surge of new schools in the 1950s. Now they are leading a wave of demand for new senior housing units as they enter their golden years.
Aging baby boomers, born in the 20 years after World War II, will double the population of the 75-plus age group over the next five years, leading to greater need for all types of senior-related housing, according to a new report.
The demographic is expected to add 4.7 million people to the prospective pool of senior housing residents, nearly doubling the 2.6 million 75-plus segment added during the past five years, according to California-based real estate investment firm Marcus & Millichap.
By 2026, the report says the 75-plus population will break the 30 million threshold.
Charleston developers have been eyeing the aging population over the past few years. More than a dozen senior housing facilities have sprung up throughout the Charleston region to fill the need. The U.S. Census Bureau estimates about 15 percent of the population in the region is over the age of 65, which equates to about 120,000 residents as of July 1, 2018. It does not break out the percentage estimate for the over-75 age sector.
"This dramatic demographic expansion, together with the increased medical services needs of the aging population, will support rising demand for all forms of senior housing," Marcus & Millichap said.
---
Want to receive this newsletter in your inbox every Saturday? Sign up for free.
There's no slowdown in the number of Charleston-area retailers setting up shop.
By the numbers
2: Number of Sears-related stores that remain in the Charleston area. 
3: Number of months 'Sunrise Park' will be closed on James Island to repair damage from recent hurricanes.
300: About how many golf courses remain in business across South Carolina.
This week in real estate
+Interest rate cut?: The Federal Reserve says it will consider cutting interest rates to counter the affects of Trump administration tariffs on the economy and to try to keep it from sinking into a recession, if necessary.
+Plantation preservation: Boone Hall is one step closer be permanently protected from development after a state panel endorsed $2 million from the State Conservation Bank for the central Mount Pleasant large, undeveloped open space.
+Home prep for hurricane season: Seven things to think about when gearing up homes and gardens for hurricane season.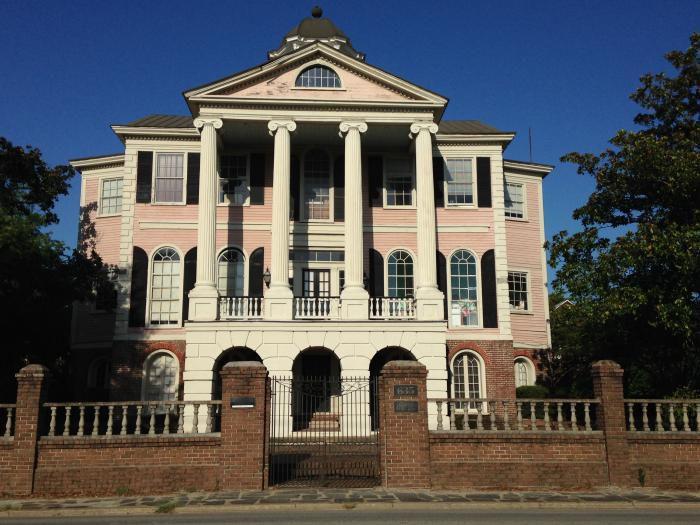 The Faber House at 635 East Bay St. was recently added to the National Register of Historic Places.
Home ownership workshops: Origin SC offers free workshops on home ownership, credit and budgeting; June 13-27 at various times and locations.
Homebuyers' seminar: Free seminar and brunch for first-time homebuyers; 10:30 a.m.-12:30 p.m., June 15, Boykin Real Estate, 5401 Netherby Lane, North Charleston. 
Charleston-area transactions
Did a friend forward you this email? Subscribe here.
Craving more? Check out all of the Post and Courier's newsletters here.