Long before the Ravenel Bridge or its predecessors, ferries carried people across Charleston Harbor between Mount Pleasant and the peninsula.
Soon, the site where some of those vessels docked will feature far greater structures than the long-gone wharf on the water's edge. They're part of an 18-acre, mixed-use project called Ferry Wharf.
All told, with office, retail, hotel and residential space, nearly 1 million square feet will be added to the Charleston region real estate inventory at an estimated cost of $325 million.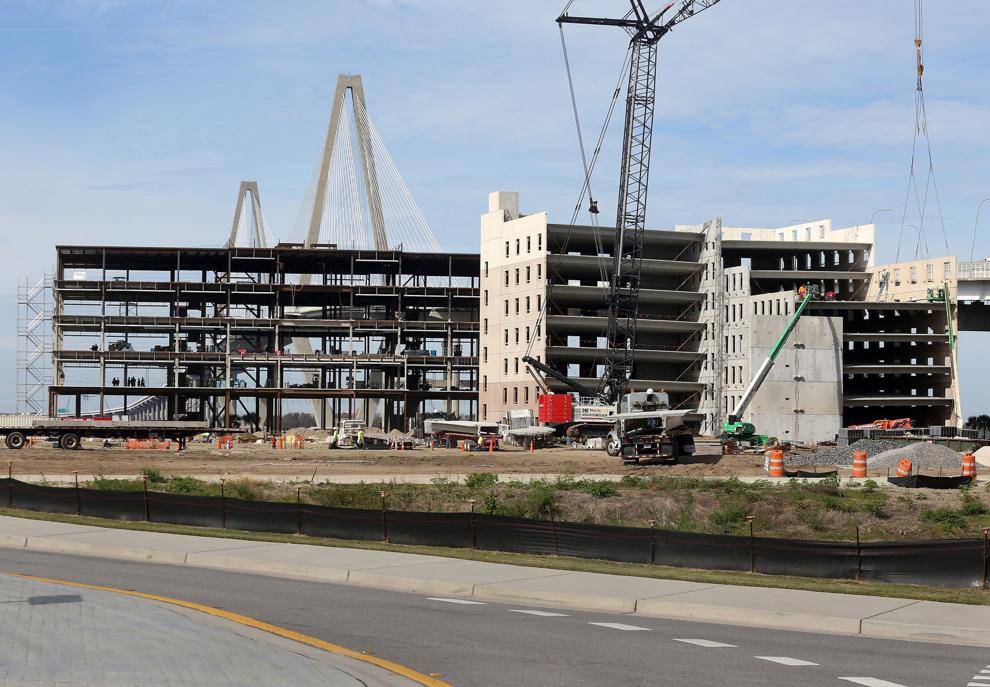 The site, with views across the harbor of the Charleston peninsula, is being developed by Bennett Hospitality of Charleston and Georgia-based Holder Properties.
The first phase will include a 175-room Embassy Suites Hotel coupled with a 759-space garage. A five-story, 120,000-square-foot office building called Portside, already under construction along with the parking deck, is nearly half leased by financial firm Merrill Lynch and co-working space Serendipity Labs. They are expected to move in by next summer.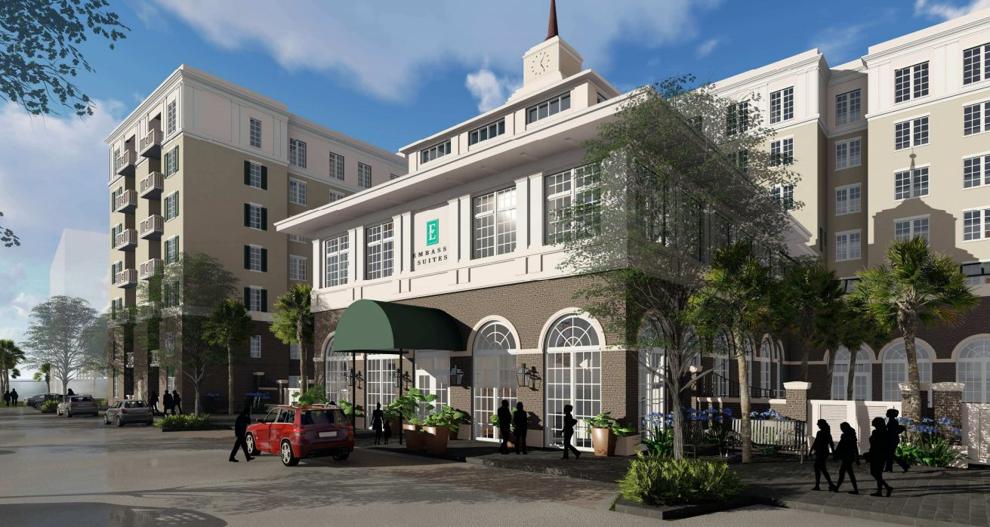 The pilings for the $53 million hotel are in place, and it's slated to open in early 2020, according to Charleston-based developer Mike Bennett of Bennett Hospitality. It will include a two-story separate pavilion with a ballroom and meeting space.
The site's long-range urban land plan calls for a live-work-play-and-stay concept. After the hotel and office building are completed, a retail component called The Shops on Grafton will be added as sort of a Main Street feature.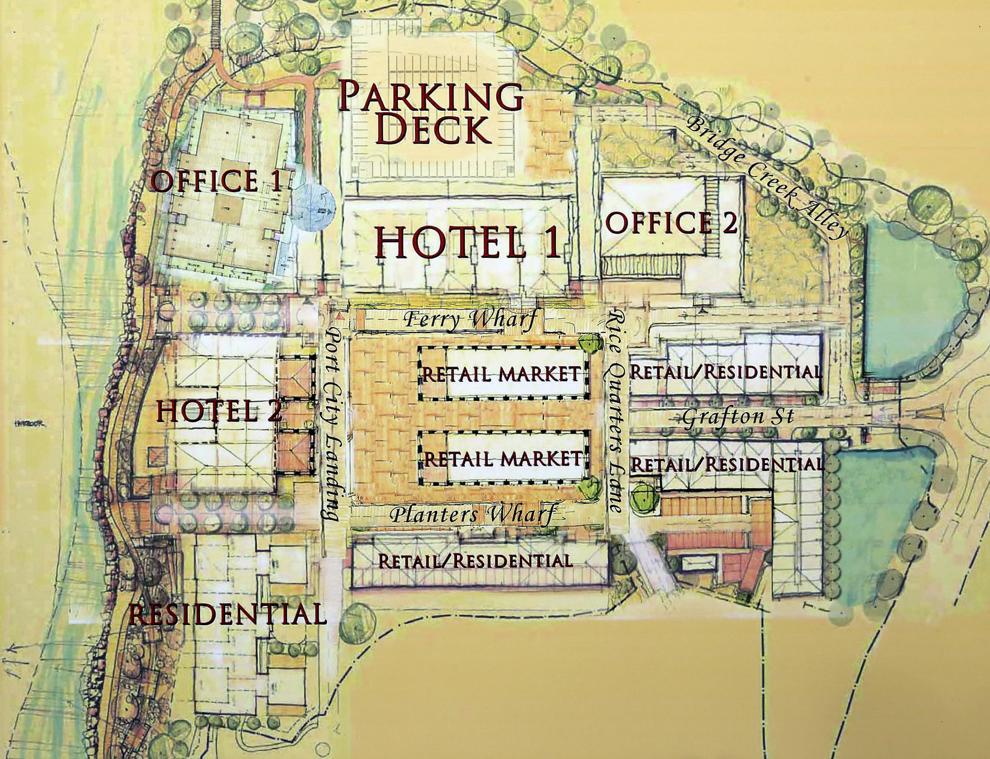 The entire site is proposed to eventually house 450 hotel rooms, 330,000 square feet of office space, 75,000 square feet of retail shops and restaurants and harbor-front residences.
A second hotel, not yet named, will rise along the waterfront, next to 48 planned condominiums that will sell for about $1,000 a square foot. In all, 73 residences, some set back off the water, will eventually rise on the site.
"I have been looking my whole life to purchase even one acre on Charleston Harbor," said Bennett, who plans to open his nine-story Hotel Bennett in downtown Charleston in January.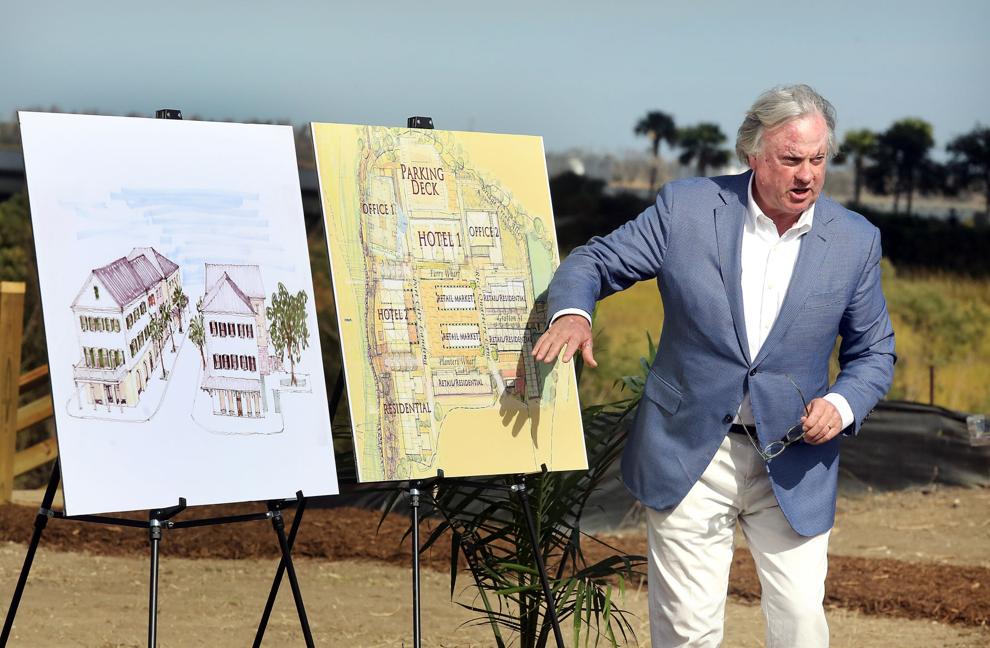 "Now we have 18 acres on the finest harbor in the world," he said against a backdrop of a hovering construction crane, the towering bridge span and container ships. "Ferry Wharf will reflect the quality and experience we have come to expect from this place we love."
Citing a Charleston Metro Chamber of Commerce report, Bennett said the economic impact of the project when completed in about five years will be about $391 million a year to the region. The investment alone, he said, will be the same as the tax revenue for the town from 1,200 homes.
The site, tucked below the Ravenel Bridge, is one of the last remaining large privately owned undeveloped parcels south of the span on either side of the harbor.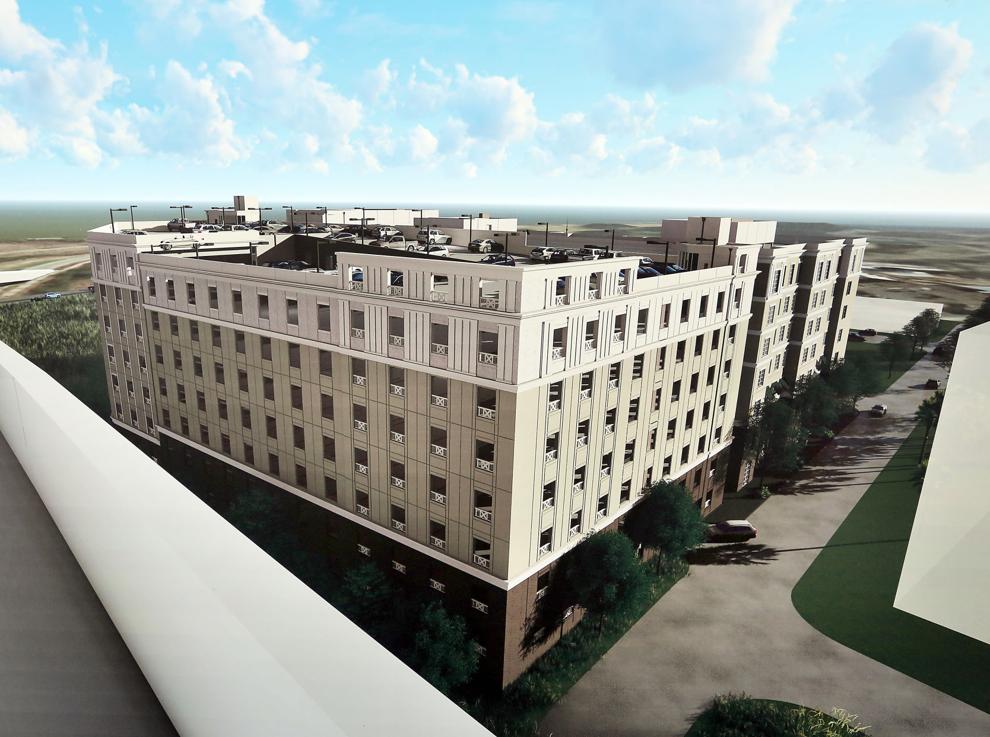 "This is probably the most expensive real estate in Mount Pleasant right now," Mayor Will Haynie said.
He pointed to a plan more than 20 years ago to develop and protect property at the base of the Ravenel Bridge.
"This is what you see when you stick to that plan and that vision," Haynie said.
Bennett first expressed interest in the site in 2006, then the recession hit two years later. He finally pulled together the concept and bought the property in 2013 for $10 million.
"To do a project like this takes a long time," he said. "I was determined to do something unique."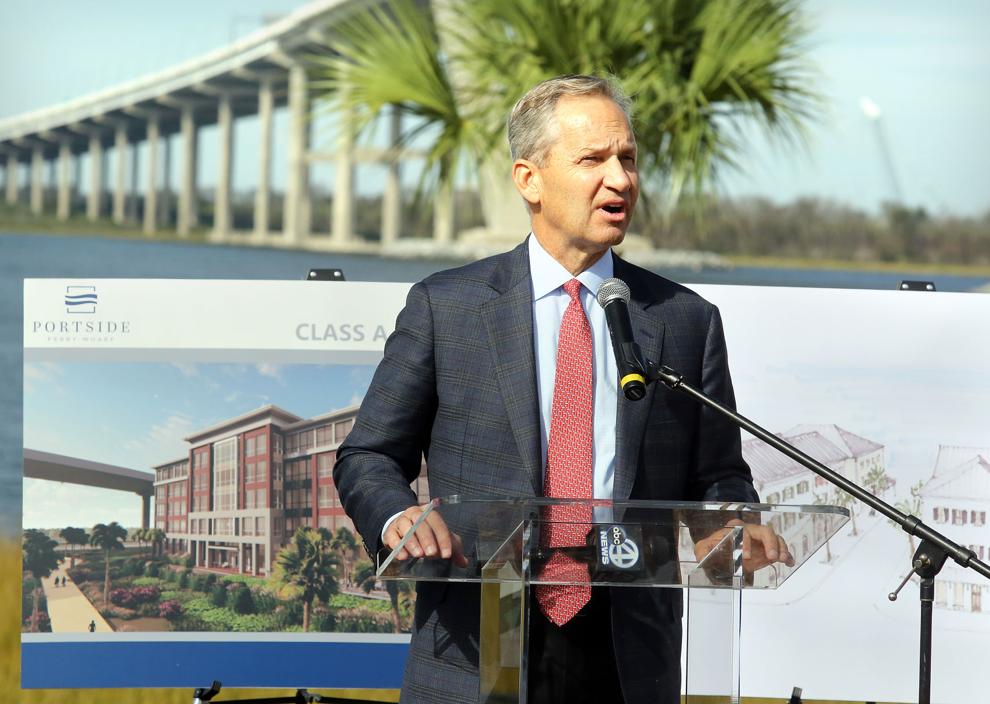 John Holder of Holder Properties pointed to 10 other projects his Atlanta-based firm developed during the past decade in the region, but he said this one is different, noting "the views you have of all of downtown Charleston" from the waterfront office building.
The lobby and third and fourth floors of the developing Portside building have not yet been leased, he said.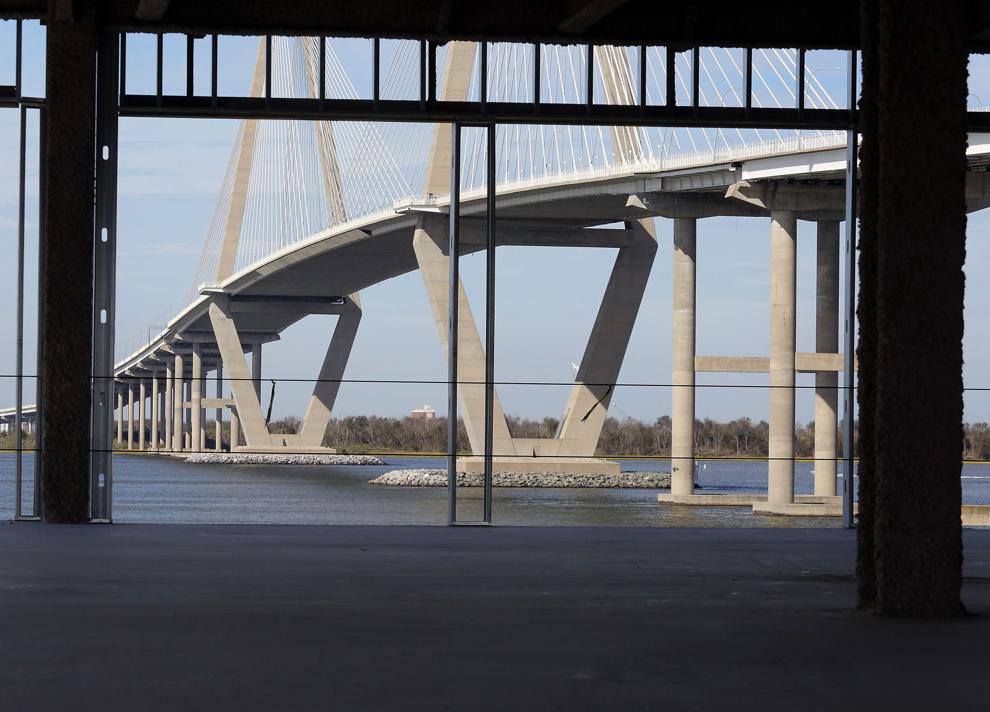 Rick Schultz of Hilton Hotels called the site "a home-run location" for the company's Embassy Suites brand.
"As this great city welcomes more and more visitors, this hotel will provide a great location and an experience for travelers," Schultz said.