The makers of the Big Mac are making a big investment in South Carolina.
McDonald's and its franchisees plan to spend $109 million to upgrade 190 restaurants across the state through 2019, according to statement released Tuesday. That's better than half-a-million dollars a pop on average.
McDonald's operates 28 restaurants throughout the Charleston region. A spokesperson did not respond for a request for information on how many of those in the Lowcountry are included in the makeover plans.
Across the nation, McDonald's is investing $6 billion to spruce up and modernize the chain by 2020 in an effort to perk up sluggish domestic sales. It includes $214 million at 430 restaurants in North Carolina and  $170 million at 340 locations across Georgia.
The overhauls are part what McDonald's calls its "Experience of the Future" redesign. It includes modernized dining rooms with new decor, furniture and exterior designs, self-order kiosks, remodeled counters with new table service, brighter digital menu boards, designated parking spots for curbside pick-up through mobile order and pay, and other features.
"We are also pleased that this modernization supports local architecture, engineering and construction jobs across the great state of South Carolina," said McDonald's owner and operator Lisa Main, who has restaurants in South Carolina.
Management said the Oak Brook, Ill.-based food chain needed to be "more aggressive" as sales at established U.S. locations showed sign of weakening amid increasingly stiff competition for deal-seeking diners when the company released second-quarter earnings last month.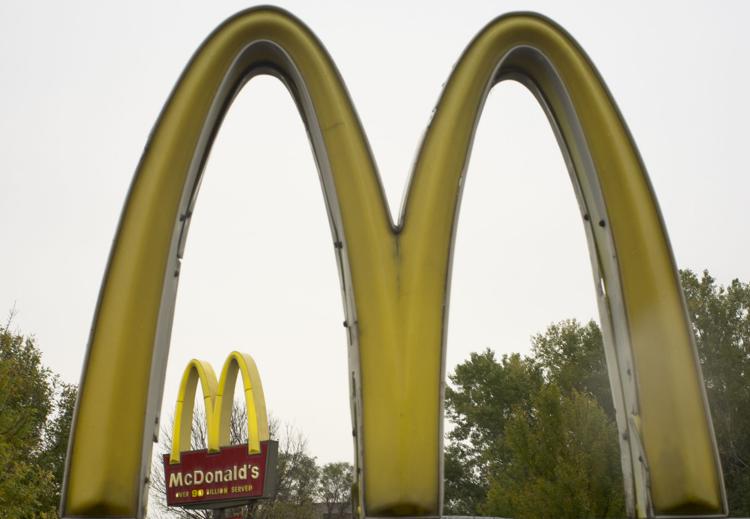 "We're not yet where we need to be," CEO Steve Easterbrook said during a July 26 call with investors and analysts.
McDonald's reported a drop in traffic within its flagship U.S. market for the  quarter, though diners pushed sales higher by spending more. The chain has been shrinking its domestic store base in recent years. It now has less than 14,000 U.S. locations, compared to about 23,700 overseas restaurants.