It's been known as "The Bridge to Nowhere" for so long that Google Maps identifies it that way.
A Houston real estate developer that owns the Magnolia tract on the north side of the span has a new nickname in mind: "The Bridge to Everywhere."
"That's been our focus, and that's how we see it," said Welden Johnston, vice president of Highland Resources Inc. 
With no fanfare — and after years of fits and starts — preliminary construction on the long-sidelined Magnolia project on Charleston's upper peninsula finally got under way last week, when a night crew began extending a sewer line to the 182-acre site between the King Street Extension and the Ashley River.
"The whole goal is to quietly get to work," said Johnston, who relocated last year from Highland's Austin office to his hometown of Charleston to head up the project. The firm's approach to Magnolia will be to "underpromise and overdeliver." 

"We want to develop credibility by doing it, not just talking about it," Johnston said last week. 
Highland acquired the Charleston Neck area site at a U.S. Bankruptcy Court auction and through a series of private sales in March 2018. It then began laying the groundwork to revive the stalled redevelopment project, including scores of behind-the-scenes meetings with nearby residents, state and federal regulators and numerous local elected officials. 
"The list goes on," Johnston said. "This is not just something that Highland is trying to do on its own. It really takes a village to bring Magnolia to life." 
He said commuters on nearby U.S. Interstate 26 will soon notice security fencing being installed at the property and the demolition of a small office building. The first phase of construction will involve installing underground utilities and other infrastructure.
"All the unsexy stuff," Johnston said.
Also, Highland plans to bring the previously remediated soil at the former industrial site up to residential-development standards by laying down a fabric-like barrier and adding at least another foot of dirt on top.
The first buildings could start rising in 2020, starting at the south end and advancing toward the northern edge over the next 10 to 15 years. Highland plans to gauge the market demand as it builds out a mix of multifamily residences, offices, retail space and hotel rooms, as well as more than 20 acres of parks.
"I think you'll see a combination of multiple uses come out of the ground first," Johnston said. "I think there's so much potential for all the product types."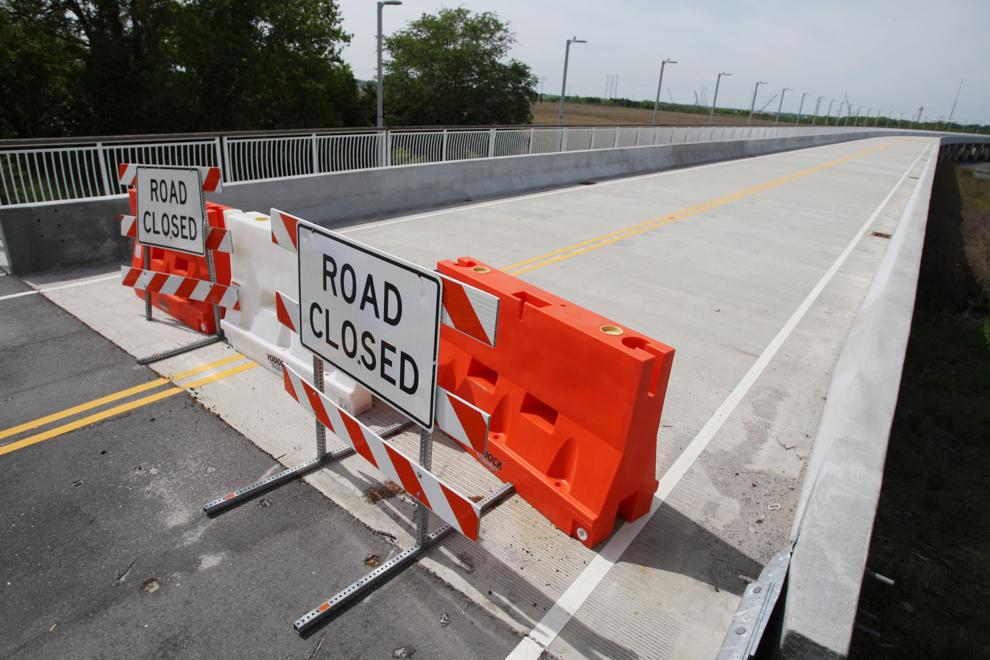 At the same time, Highland will be looking for ways to lure the public to the now-barren site and its riverfront once the early utility work wraps up. Johnston said a key draw is likely to be the infamous Bridge to Nowhere, which the city spent more than $8 million to build in 2010 to link Magnolia and Heriot Street in anticipation of the new development. The 1,400-foot-long three-lane span is closed to vehicular traffic but open to pedestrians. 
"People are already using it," Johnston said. So the question now is, "how do we start activating that bridge once the first phase of infrastructure is done?" 
Charleston Mayor John Tecklenburg said he's pleased to see Magnolia coming together, noting the "public benefits" will include affordable housing, an expanded tax base, the environmental cleanup and "a park along the water's edge, which will be fantastic in my view." He described the project as "a relief valve for the development we're seeing" on other parts of the peninsula.
"It's going to be a beautiful new frontier for our city," Tecklenburg said Friday.
Magnolia is south of Rosemont and across the marsh from the Wagener Terrace neighborhood.
Decades ago, the site was a heavy-industrial zone that housed fertilizer factories, a lumber-treatment plant and other businesses. Those former tenants left behind a legacy of lead, arsenic, creosote and other contaminants in the soil.
The first reuse plan began to emerge 17 years ago. Led by Raleigh-based Cherokee Investment Partners, the Magnolia backers set out to scrub the dirt clean so it could be built upon, describing the big infill project as the largest redevelopment of polluted land in South Carolina.
The original investors formed two companies, Ashley I and Ashley II, which began buying up property in 2002. Over time, they closed 33 deals and amassed 182 contiguous acres around Braswell and Milford streets. Their master plan called for a small city to rise from the former industrial wasteland.
But the ambitious deal faltered and never regained its footing. Hobbled by the 2008 downturn, cleanup expenses and litigation costs, Ashley I and Ashley II filed for bankruptcy three years ago, listing debts of more than $23 million. They also disclosed they had invested upward of $50 million in the Magnolia deal. 
When Highland prevailed as the winning bidder at last year's bankruptcy auction, its then-CEO said the privately held firm cited years of experience dealing with contaminated real estate and successfully working with environmental regulators. More than half of the land the company acquired was so contaminated that it was designated a federal "Superfund" site in 1994 by the Environmental Protection Agency. 
Johnston said the plan is to have that portion of the site taken off the EPA's "National Priority List" by late 2021.