You're seeing the Post and Courier's weekly real estate newsletter. Receive all the latest transactions and top development, building, and home and commercial sales news to your inbox each Saturday here.
Daniel Island luxury home tour on the way
If you want to see some pricey homes, check out the upcoming self-guided Daniel Island Luxury Home Tour.
Now in its seventh year, it's set for 11 a.m. to 5 p.m. April 27 and benefits East Cooper Habitat for Humanity. The home tour is a product of Charleston Home + Design magazine.
Each participating home will be hosted by the builder responsible for the home's construction, along with a few select local craftsmen and women who help homeowners create the residence of their dreams. They will point out unique features in each house.
The houses are located at 214 Ferryman Lane, built by Brightwater Homes; 638 Bermuda Isle St., constructed by Novella Homes; 1 Woodford St., built by Lowcountry Premier Custom Homes; and 544 Wading Place, constructed by Axon Homes.
For those interested, tickets are $30 a person until April 25. The price goes to $35 April 26.
To buy tickets online by 5 p.m. April 26, go to DanielIslandLuxuryHomeTour.com.
Tickets may be bought on the event day starting at 11 a.m. at the tour ticket headquarters at The Taylor Insurance Agency at 225 Seven Farms Drive, Suite 102, on Daniel Island. Tour guide maps will be handed out at the agency to all ticket holders, and they must be shown to gain admittance into a home.
Those taking the self-guided tour should follow road signs from house to house, park only on pavement and wear flat-soled shoes. Homes are not handicapped accessible and children under 12 must be closely monitored by an adult. No one will be admitted after 5 p.m.
---
Want to receive this newsletter in your inbox every Saturday? Sign up for free.
---
Luxury homes sell -- at reduced prices
The Charleston region is awash in pricey properties, and many are selling far less than the original asking price. Also, agents expect an upbeat selling season for luxury homes.
By the numbers
3: Number in the fresh batch of new restaurants setting up across the Charleston region.
300: Number of apartment units proposed where Regal Cinemas in North Charleston now operates.
1,800: Number of homes that could potentially be built on Boone Hall Plantation's 618 acres in Mount Pleasant if it is not protected from development.
This week in real estate
+New park?: The city of Charleston hopes to acquire the 8.4-acre site around the remains of Civil War earthwork Fort Pemberton on James Island for $6.7 million and turn it into a park.
+Ferry Wharf: The developers of the developing project at the base of the Ravenel Bridge in Mount Pleasant are seeking to increase the number of residential units on the property.
+Large hotel: A Charleston board said it did not err when it approved a 252-room lodging proposed for 431 Meeting St. in Charleston.
Nine-story downtown building approved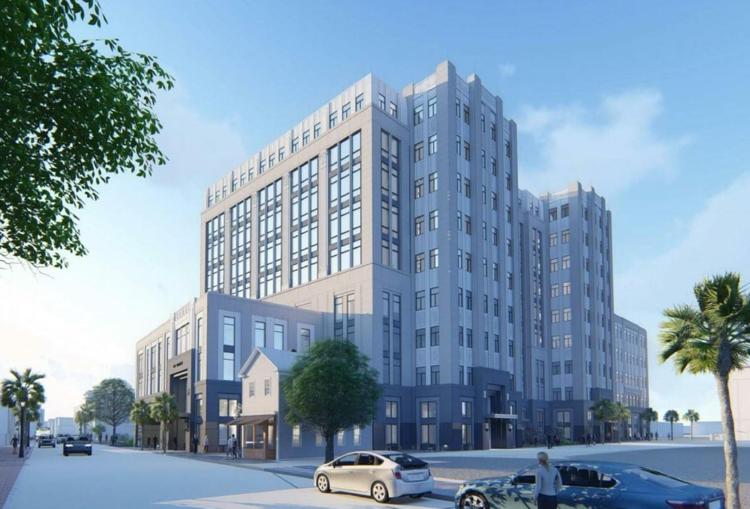 A new nine-story building is slated to rise at 82 Mary St. where Hughes Lumber Co. once operated in downtown Charleston.
Home ownership workshops: Origin SC will host free seminars on home ownership, credit and budgeting, starting April 11.
Tax reform and real estate: The Charleston Trident Association of Realtors will offer a course to help real estate agents (and their clients) understand the implications of recent tax reform and how it applies to home ownership. 2 p.m., April 11; members $30/ nonmembers $45.
Charleston-area transactions
---
Did a friend forward you this email? Subscribe here.
Craving more? Check out all of the Post and Courier's newsletters here.