Another new grocery store is ready to welcome customers in the Charleston area.
North Carolina-based Lowes Foods will open its new supermarket in Mount Pleasant on March 27 in The Market at Mill Creek Shopping Center.
The 50,000-square-foot store at S.C. Highway 41 and Woodpark Drive will cut the ribbon at 8 a.m. to launch its grand opening as the second Lowes Foods store in the Charleston region. The other opened on Dorchester Road in Summerville in 2017.
The store also will offer a free ice cream social for customers on Thursday so people can learn a little about the store and sign up for a rewards card before the official launch.
"Like all our Lowes Foods stores, our new Mount Pleasant store is very focused on supporting all things local," said Tim Lowe, president. "Our commitment to local includes offering produce sourced through our partnerships with more than 200 farmers from the Carolinas and featuring a wide assortment of unique local products found throughout the store."
The opening follows the launch of Publix's new supermarket Wednesday on the Charleston peninsula in the WestEdge building at Spring Street and Lockwood Drive.
Hiring event
Another iteration of Publix is holding a hiring event this weekend for its new store opening soon in Mount Pleasant.
The new Publix GreenWise organic store at 1720 Shoremeade Road in the new Indigo Square Shopping Center off U.S. Highway 17 is looking for about 75 workers, from prepared-food clerks to beverage servers and other positions.
The hiring event is set for 11 a.m. to 7 p.m. Thursday through Saturday in the Courtyard by Marriott at 1251 Woodland Ave. in Mount Pleasant.
Look for an opening this summer of South Carolina's first GreenWise store, according to Publix spokeswoman Kim Reynolds. Another is planned for Lexington near Columbia.
What's cooking?
A new seafood restaurant is coming to North Charleston.
Tasty Crab House is opening in the Promenade at Northwoods Shopping Center at 7800 Rivers Ave., according to its website. An opening date has not been announced.
On tap
A new brewery is in the works for the upper Charleston peninsula just down the street from South Carolina's oldest beer-making operation.
Loren Ziff, on behalf of property owner Venetian Properties LLC of Sullivan's Island, will ask the city's Board of Zoning Appeals on Tuesday for a special exception on parking requirements for a new brewery planned on the 1.5-acre site at 311 Huger St.
The request includes a brewery, tap room, distillery, event space, retail and restaurant use with 9,987 square feet of interior patron space and 2,328 square feet of outside use.
The variance being sought is for 12 off-street parking spaces while the city requires 125. The 44,000-square-foot warehouse site is just down the street from Palmetto Brewing Co. at 289 Huger.
Established in 1993, Palmetto Brewing Co. recently updated its logo and launched two new beers — Nice & Brite Gose, the company's first sour beer to be packaged, and Idle Speed Salted Lime Lager, conceived to beat the South Carolina heat.
Changing locations
A beachwear and shorts shop operating temporarily in the former Bob Ellis shoe store site has landed a permanent space in downtown Charleston.
California-based Chubbies is setting up shop at 333 King St. in the space vacated in late February by HandPicked jewelry and gift shop, according to Chad Yonce of the commercial real estate firm Southeastern Management Group.
The space is being upfitted, and the store should be open in 30-60 days, Yonce said. It's the retailer's only store in South Carolina.
Night life
If the weather is warming up, it must be time for the Charleston City Night Market to open.
The nighttime event's new season launches Friday in downtown Charleston and is open 6:30-10:30 p.m each Friday and Saturday through December. More than 100 artisans from across the Southeast will be set up. Live music will be provided as well.
Lights out
The Sushi Blue Japanese Steakhouse and Seafood restaurant on State Street in downtown Charleston recently closed to make way for a 50-room hotel planned for the site. The Board of Architectural Review considered preliminary approval of the new lodging Wednesday.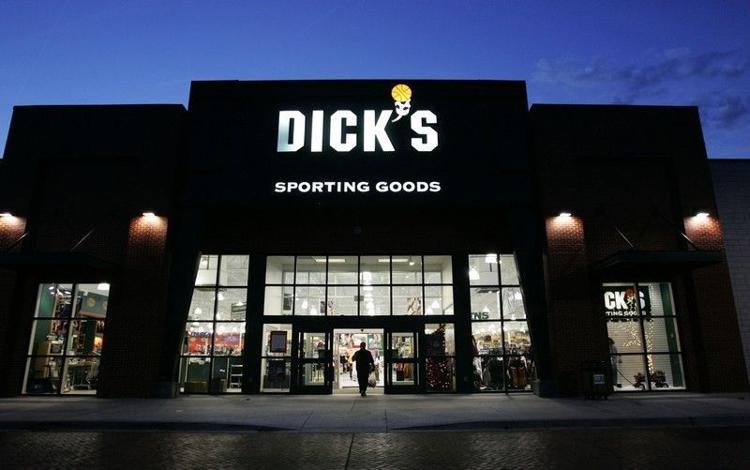 Off the shelf
Dick's Sporting Goods will stop selling hunting rifles and ammunition at 125 of its stores, replacing the gear with merchandise it believes will sell better at those locations, the Associated Press reported this week.
The locations were not disclosed. As of early February, the company operated 729 U.S. stores across the U.S., including three in the Charleston area — in Mount Pleasant, Summerville and West Ashley — and a Field & Stream shop in North Charleston.
After the 2018 massacre at Marjory Stoneman Douglas High School in South Florida, Dick's banned the sale of assault-style rifles and the sale of all guns to anyone under 21.
Center court
The summer heat will soon be here and with it will come children and no school.
To get parents ready, Citadel Mall will host a Kids Fest Summer Camp and Activities Fair 11 a.m. to 2 p.m. March 23 at Center Court.
The event is designed to make it easy for parents to learn about both educational and activities-based summer camp programs and enroll their children in summer activities all in one location.
It will feature summer camp and activity vendors, kids activities, face painting, a balloon artist and related offerings. Vendors on-site include: Ballet Academy of Charleston, Nature Adventures, White Key Studios, Legare Farms, among others.
For more information, go to CitadelMall.net.