"Country life has its advantages...you sit on the veranda drinking and your ducklings swim on the pond, and everything smells good...and there are gooseberries." – Anton Chekhov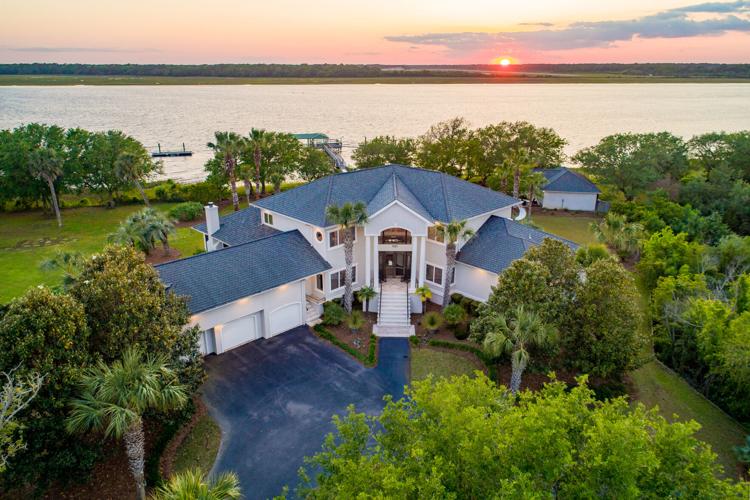 Some of us prefer urban living, while others like close-knit neighborhoods further out from the busyness of the city. For some, nothing beats wide open spaces. Large lots, star-gazing, water views and nothing but the sound of cicadas, crickets and the creaking of a swing or rocker from the front porch.
Albert Einstein proclaimed the "monotony of a quiet life stimulates the creative mind."
Migrating to the country
There are a few rumblings in various media outlets that buyers may be gravitating toward more socially distant spaces. According to a June article from The Atlantic, five percent of city dwellers left their urban digs. Some reports indicate this was happening already (pre-pandemic) in large urban cities such as Manhattan and San Francisco due to rising costs of living.
Though this isn't so much the case in Charleston – indicators are downtown real estate is still faring very well. Overall, the Charleston market is doing quite well. In June, showings were up 28 percent, with home sales rising as well.
An early July article from Pew Research Center, found that ". . .around one-in-five U.S. adults (22 percent) say they either changed their residence due to the pandemic or know someone who did...." The largest demographic were 18-29 year olds, which may also have to do with loss of employment and colleges shutting down.
No one can predict how the pandemic will pan out, in terms of where we live. From consulting with a few industry professionals, the consensus seems to be – for various reasons – some buyers are seeking more room, privacy and easy access to Lowcountry nature.
Low-key
I took a drive out to Ridgeville, a rural area in Dorchester County. It's a 50-minute drive from Mount Pleasant on a light traffic day. Downtown Summerville is approximately 11 miles south. This is the country.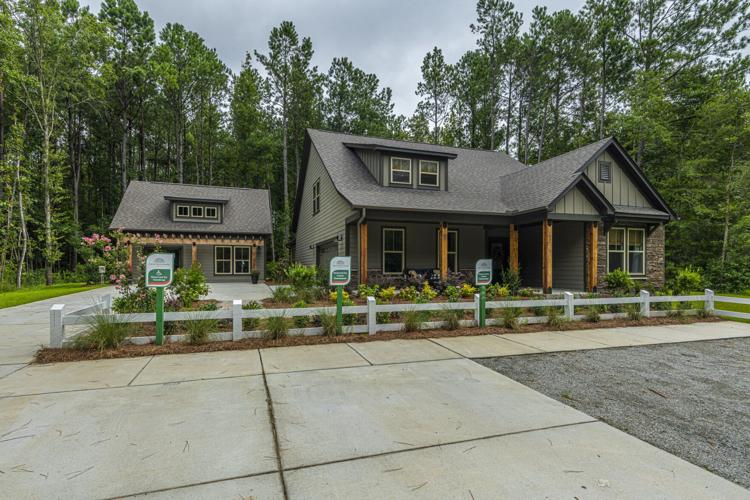 Think pastures, a small downtown, two lane roads, horse farms and acreage. There is a mixture of homes – old and new. The area is slowly growing as the demand dictates for rural living. Add a more modest price point to that mix and buyers are finding Ridgeville an attractive alternative.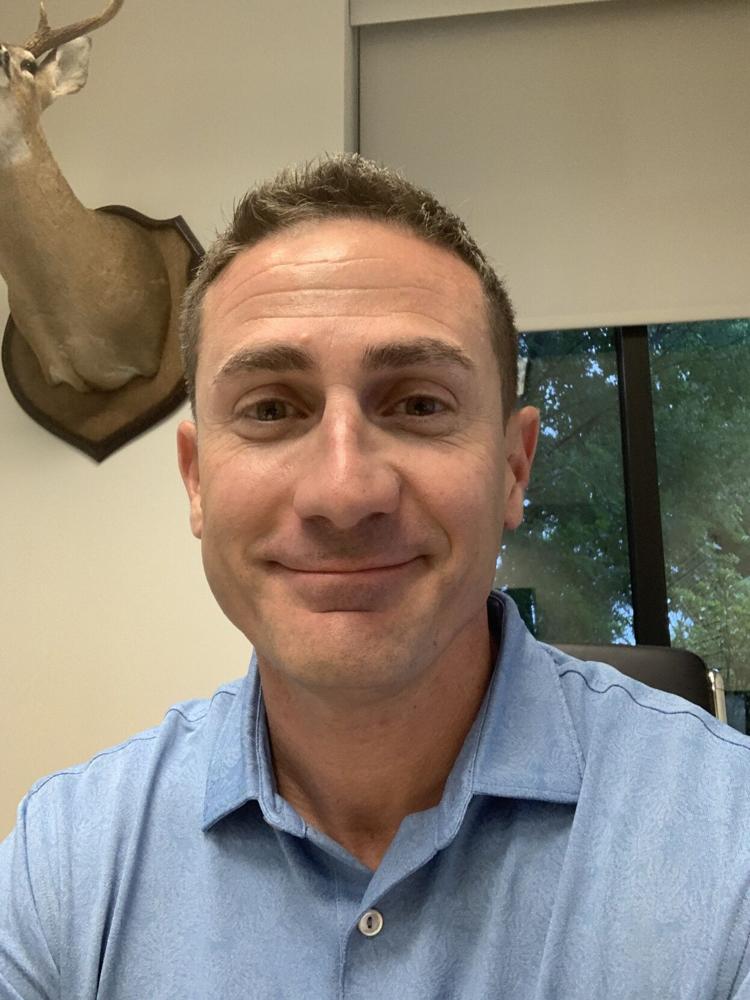 "It's grown very little in the last 5 to 10 years and while we do expect a steady flow of people in the years to come, don't expect Ridgeville to be the next Summerville anytime soon," said Jason Esposito, President/Owner of Center Park Homes. "Ridgeville is a quaint, sleepy little town and it offers the peace and quiet and 'away from it' all kind of living that an increasing number of home buyers are looking for today."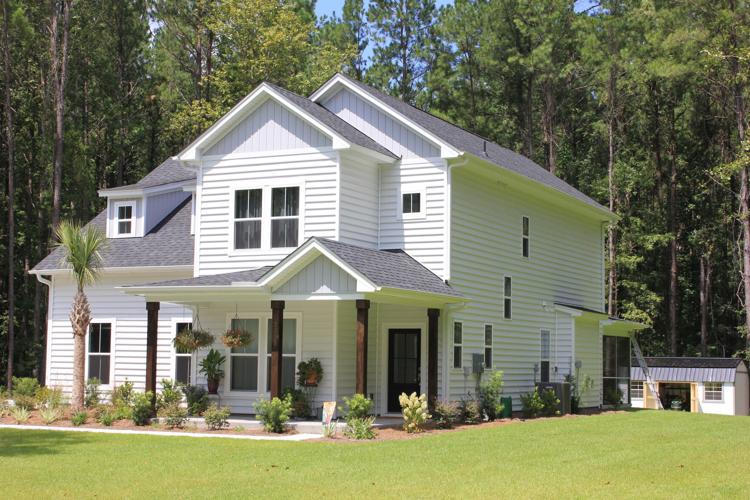 Center Park Homes is currently building two communities in Ridgeville, Carolina Bay and Timothy Lakes. A local, family owned company they also have homes in construction in Summerville, Mount Pleasant, Hanahan, Goose Creek, Johns Island and Moncks Corner.
Because of zoning restrictions that maintain larger lot sizes and the lack of infrastructure needed for traditional developments, growth is steady, but not "out of control," Esposito said.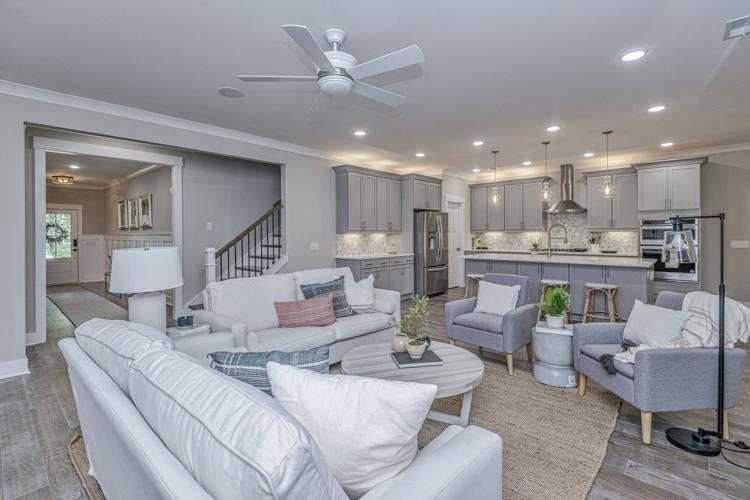 "We are seeing a movement of people gravitating toward rural living," he commented. "They're finding it's unnecessary to be within a 3-minute drive to the grocery store because the tradeoffs aren't worth it. Congestion, noise and homes that are on top of one another are all things I bet many of us would be okay without. With more and more people working from home, we are seeing a demand for large home sites and homes that offer more flex spaces that can be used as a home office."
Driving into the brand-new neighborhood of Carolina Bay, the quietness is deafening – in a good way. One doesn't quite understand the "sound of silence," until you're in a place that defines it. The gracious, gated community is off Deep Gap Road, a two-lane, tree-lined road. Brick and wrought-iron gates open up to a community of what will become a neighborhood of less than 200 homes.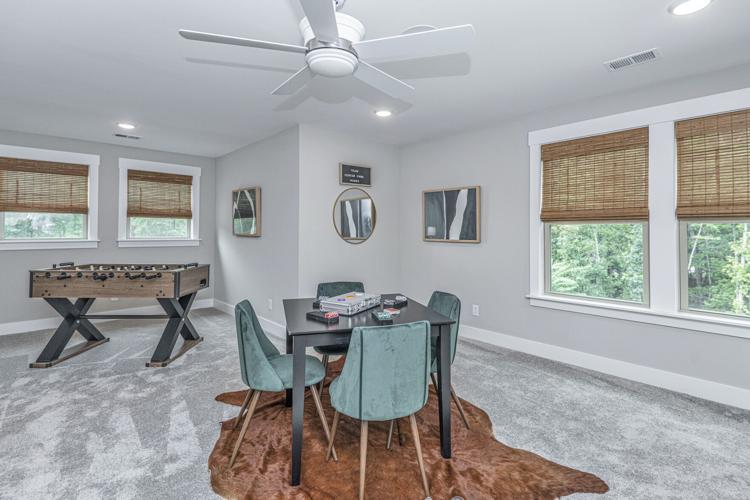 "Most people prefer the trees and water," said Esposito. "Given the choice, would you rather have a homesite with that or would you rather back right up to another house? Carolina Bay sports average lot sizes of over an acre and it's unlike any other development you'll find in the area. There's a good stand of trees left between all homes and it's had a minimal impact on wildlife. It's common to see both deer and wild turkey hanging out in your backyard early in the morning or as the sun sets in the evening."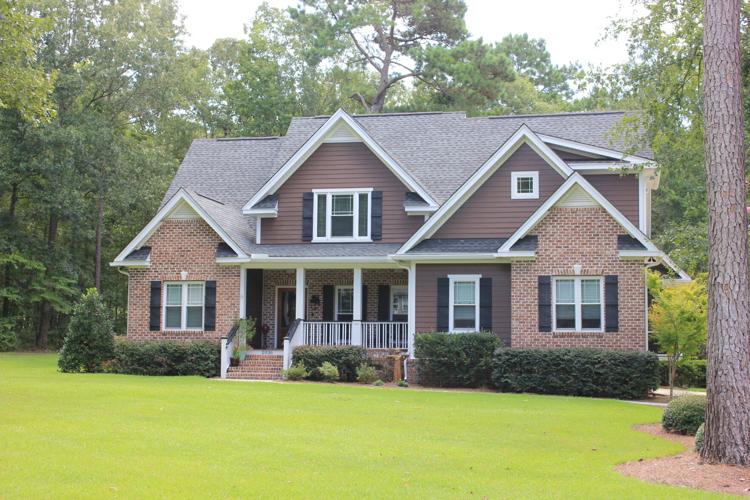 That respectful nod to nature is the reason why the company decided to forego constructing a pool, clubhouse or large amenity-type structure. "There is ample room for homeowners to create their own backyard oasis," said Esposito.
Prices range from the mid-$300,000s to high $400,000s, with eight available home plans ranging from 2,000 to 3,500 square feet.
A six-minute drive to 550 Ridgeville Road takes you to the future community of Timothy Lakes.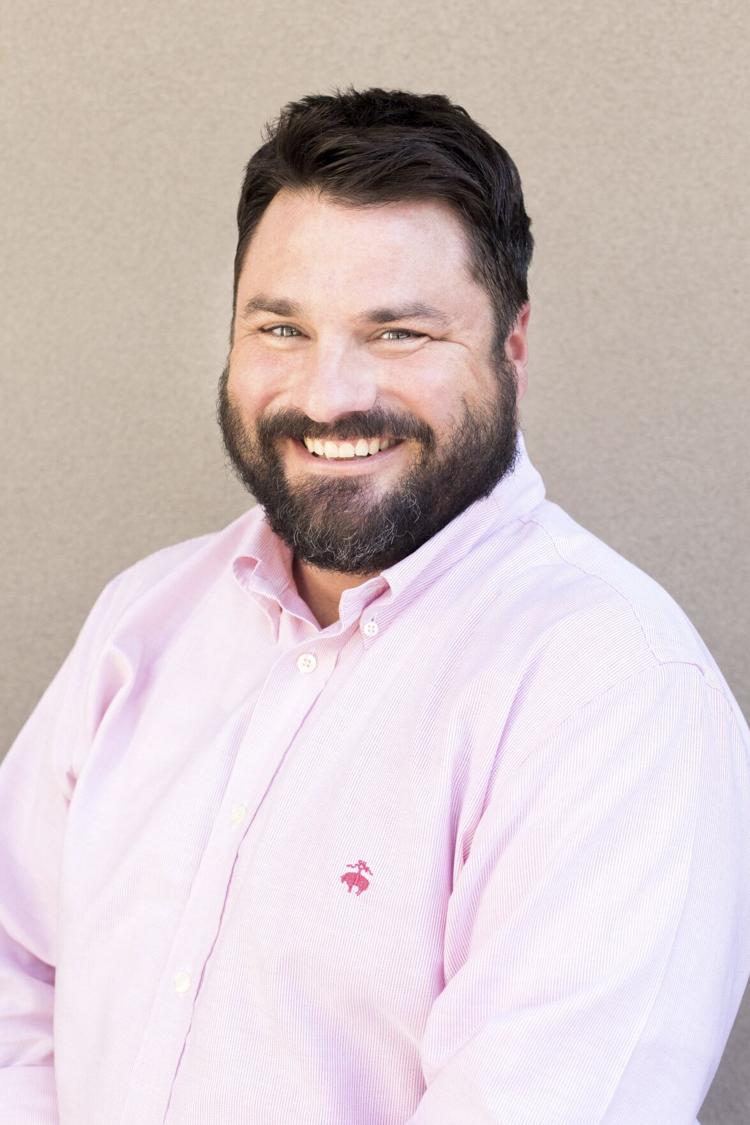 "There are approximately 26 acres of lakes in the community," said Shane Ford, New Home Consultant of Center Park Homes. "Residents will enjoy fishing and non-motorized water crafts are allowed on the lakes. Home sites are a minimum of 1/3 of an acre and we are just three minutes from I-26."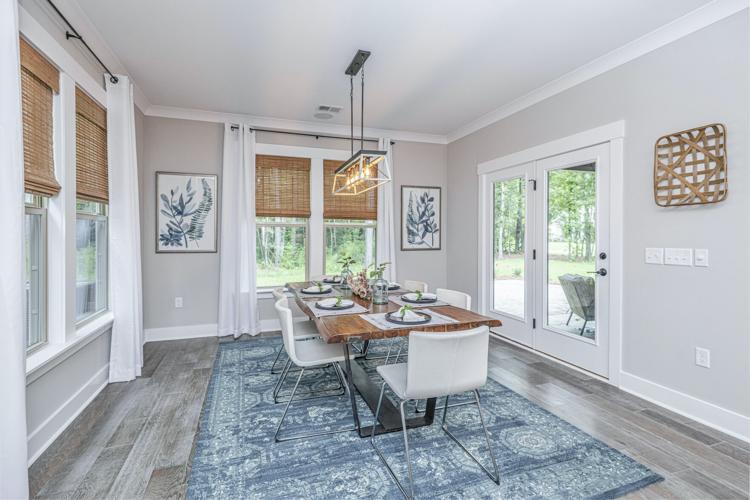 Those who work in North Charleston and Summerville will be within a decent commute of both communities. "The Volvo campus is right around the corner and Walmart just announced a new distribution center that will employ over 1000 people," said Ford.
"We expect quite a few businesses to set up that will support some of these larger employees," added Esposito. "The companies that build all the parts that go into Volvo S60 and XC90 will surely set up here to support the assembly line needs of Volvo. Just have a look at BMW in Spartanburg."
Look for construction of new homes in Timothy Lakes soon. Homes will range from 1,867 to 3,544 square feet and will be from $230,000 to the low $300,000s.
Add a short commute to Givhans State Park, the Edisto River and Bee City, a bee farm and interactive zoo and this laid-back lifestyle may be just the country living you're looking for.
Lakefront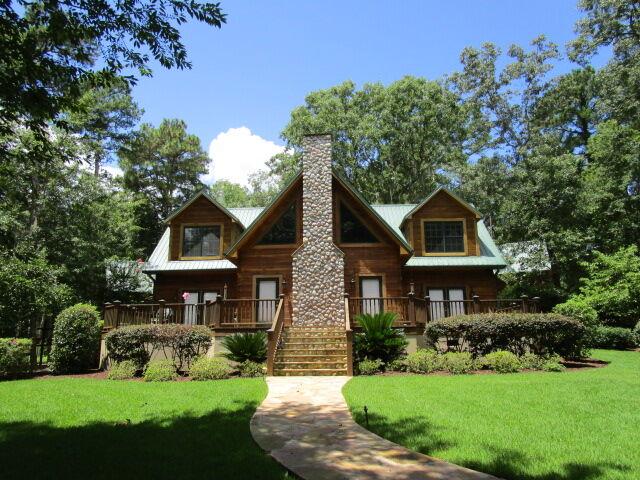 Take a 45-minute drive from Ridgeville and head northwest to the Elloree/Santee area where country living is most certainly easy. Think lazy days along the shores of Lake Marion -- the largest lake in South Carolina – in Calhoun County. Santee State Park is a mecca for lake-lovers, fisherwomen and men, campers, boaters and outdoor enthusiasts. This is "Santee Cooper Country."
One of the most notable listings in the area is a custom built, waterfront log home within the community of "The Preserves" at 11 Hickory Landing Court.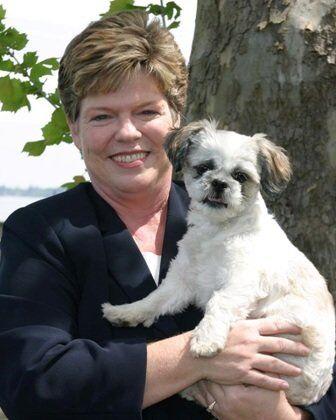 "The home is a private and secluded retreat across from the Santee State Park on Popular Creek Cove and has a total of 3.25 acres with 427 feet of water frontage," said Becky Armstrong of Carolina Properties of Lake Marion. "The family room overlooks the lake and doors lead to an outdoor deck that goes across the back of home."
The home also features a 471 square foot garage apartment, perfect for a remote work space or for guests. A second detached garage has storage on its first level and an elevator goes up to a workshop with cabinets, half bath and French doors that lead to a balcony. This space is a great workshop, art studio or the perfect space to finish your novel surrounded by all that lush nature.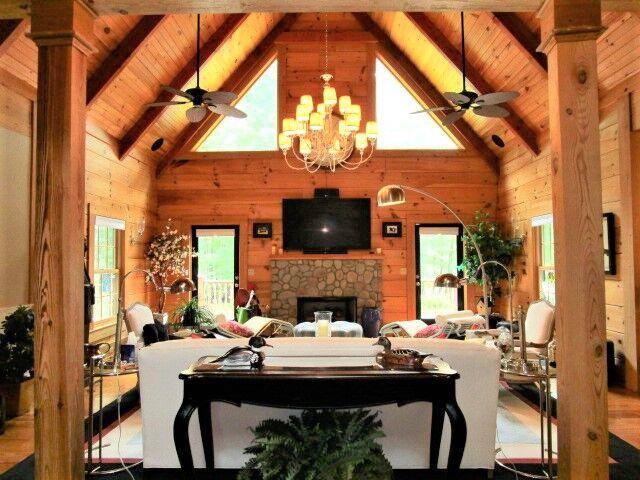 The property has a secluded entrance and lists for $979,000. "The master bedroom is on the main level with French doors leading out to the deck with lake views. The second level bedrooms overlook the lake as well," Armstrong said.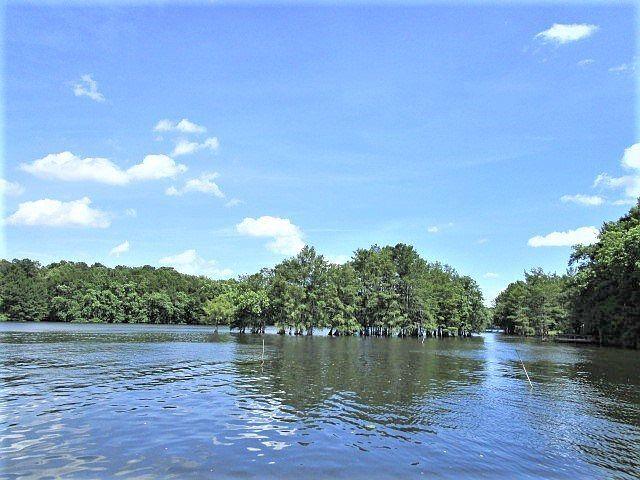 A slate rock walkway leads to a screened gazebo, a dock and two boat lifts. A lifetime of sunset boat rides awaits.
Lavish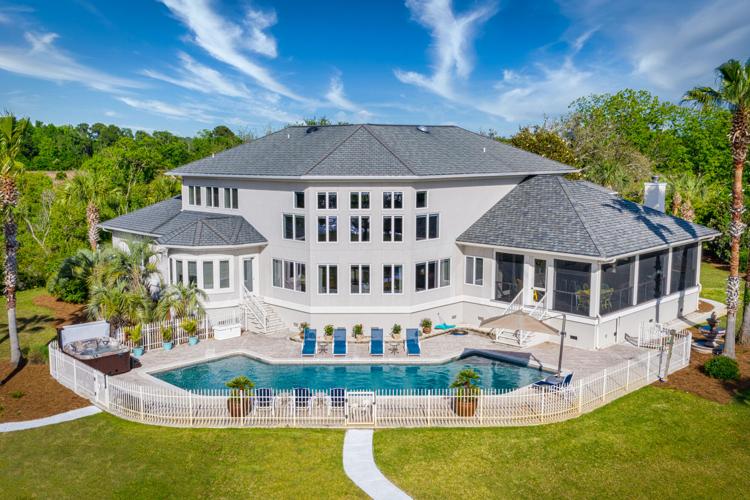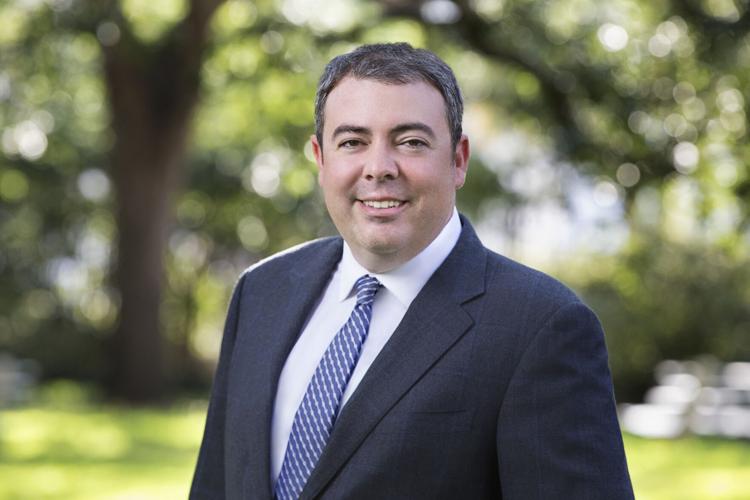 "Throughout the pandemic buyers have been very interested in privacy, open space outside and the sense of security that seclusion brings," said Alex Brener of Williams Means Real Estate. "I have seen buyers looking for more land than they may have otherwise gravitated toward."
Brener's listing at 1521 Robin Rooke Way takes those described aspects of lavish country living to a new level. The private estate has land, luxury and location, location, location. On the banks of the Stono River, it is south of James Island County Park, less than a mile from James Island Elementary School and less than five miles to Folly Beach. This is convenient country living, sitting centrally on 4.3 acres, with a list price of $4.3 million.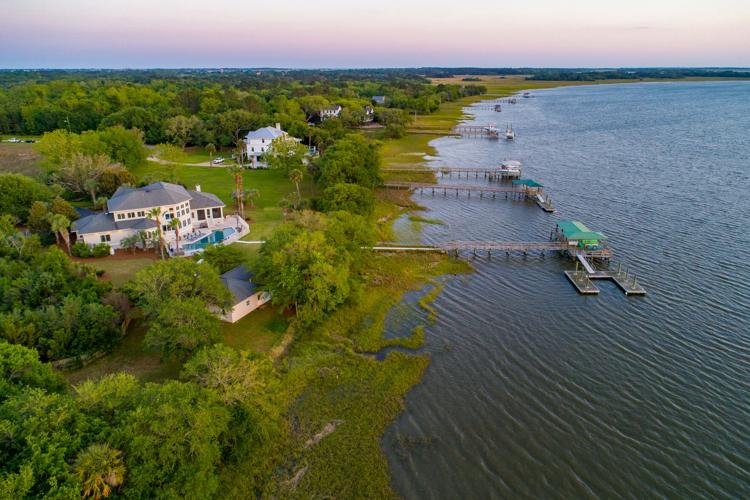 Located on Grimball Farms, the historic landmark of the 1800's Grimball Farms Plantation, the enormous space included farmlands and wooded landscapes that remain today. Parts of the planation have been sold off and developed into what we now know as James Island, according to Brener. "It was even host to a small skirmish along the Stono River during the Civil War, including the land this home sits on," he said.
To get there, take Riverland Drive or Folly Road and head south towards the beach, until you reach Grimball Road on the right. Once there, a small dirt road on the right takes you back to the home.
"Robin Rooke Way is about as slow of a pace as you can get," said Brener. "Flanked by farmland and at the end of a short dead-end road with only two homes across an 8-1/2-acre waterfront plot, it's a quiet corner of James Island that unimaginably still exists."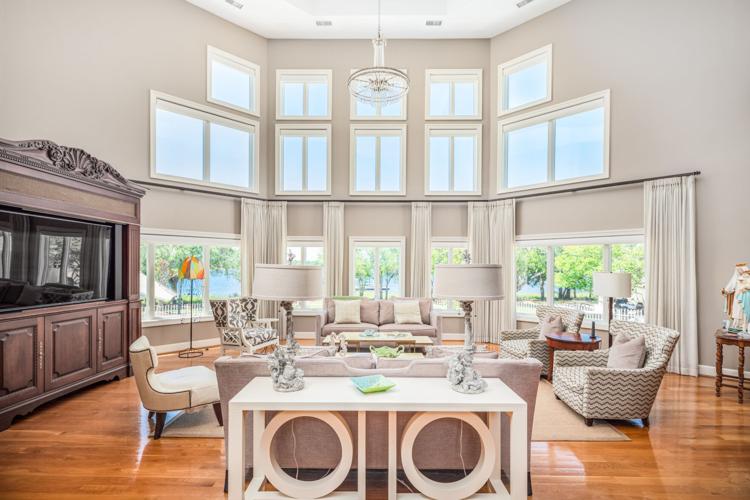 The two-story stunning estate has nearly 6,000 square feet and a resort-like pool and entertaining space with Stono River views. Inside the living space is loaded with windows – 30 of them that maximizes panoramic nature and water views. A newly-renovated kitchen has top-of-the-line appliances. The master bedroom is on the main level with a private sitting room. This suite has private outdoor access, a wet bar, three walk-in closets and a "wet room" with Japanese soaking tub and shower. Upstairs is an additional master suite with bamboo flooring and renovated bath.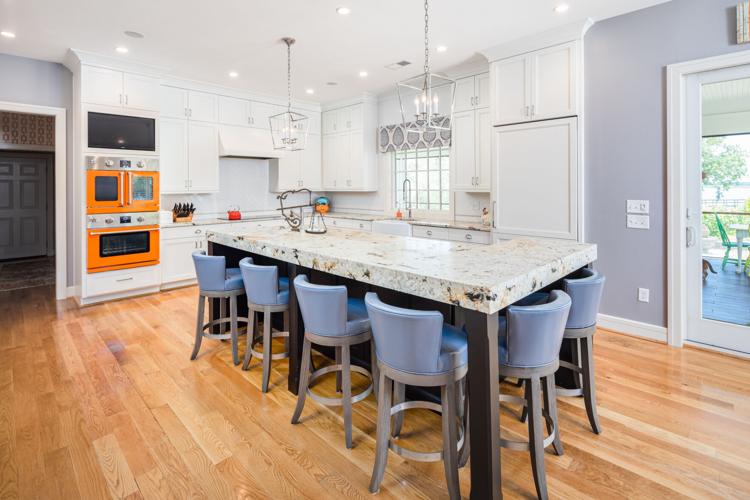 A screened-in porch off the back of the home has a fireplace, flat screen television and barn wood bar. There are two docks both with power lifts with plenty of space for boats and jet skis. One of the docks is located at the end of 1.3 acres with potential for a guest house space.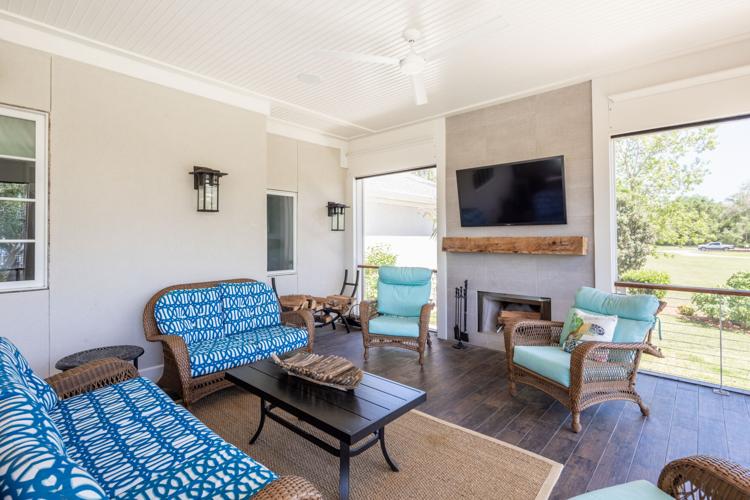 "Perhaps the biggest feature of this property is 475 feet of direct deep-water access to the river," Brener said. "There is no boat traffic causing wake or noise while you play or entertain on your dock. The farmland and marshland that surround this property are home to all sorts of Lowcountry wildlife – a few families of turkey roam the fields, a resident bobcat patrols the farmland, birds fly along the marsh, fish swim in the waters. It feels like a rural estate. As you sit on your porch you won't hear traffic or your neighbor."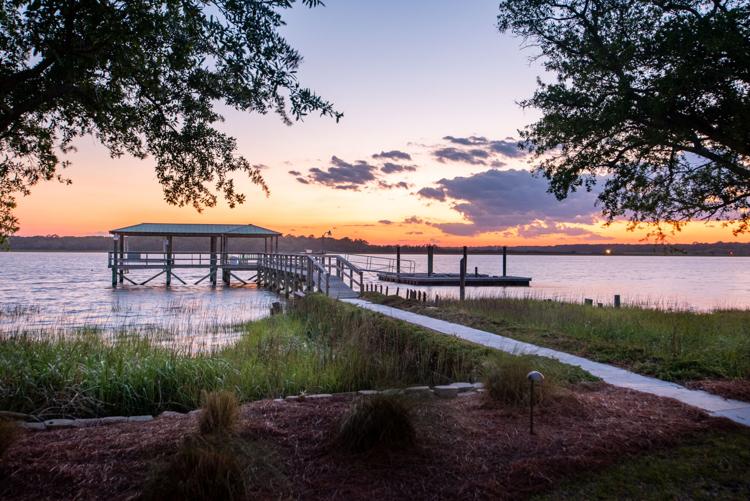 Surrounded by 300 acres of undeveloped land along the Stono and less than eight miles to downtown Charleston, this is most assuredly someone's idea of perfect, captivating country living.
***
Online:
To view more photos, visit www.postandcourier.com/real_estate.
***
Contact Brigitte Surette at bsurette@postandcourier.com.