It's not quite "hot now," but site work has begun on the Charleston region's long-awaited, second Krispy Kreme shop.
The North Carolina-based doughnut maker is building a restaurant beside the Bojangles' on Ladson Road near Palmetto Commerce Parkway.
It's been in the works for a couple of years, but the doughnut shop appears to be moving forward now.
North Charleston City Councilman Ron Brinson said he was told it's a 90-day build-out, so look for completion probably by the new year, weather permitting.
Krispy Kreme's return to North Charleston will come after an 18-year absence. It once operated on Ashley Phosphate Road, a site that was displaced in 2001 by a road project. Another location could be found on Rivers Avenue near the former Naval Hospital building.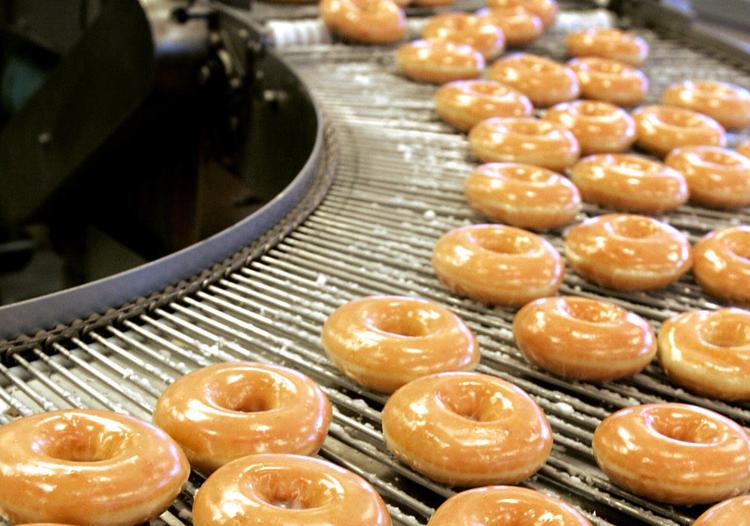 The chain famous for its airy "Original Glazed" doughnut has had a retail presence in the region since 1951, when it opened at 531 Meeting St. on the peninsula. Several other locations came and went.
The region's only other Krispy Kreme retail outlet is on Savannah Highway in West Ashley.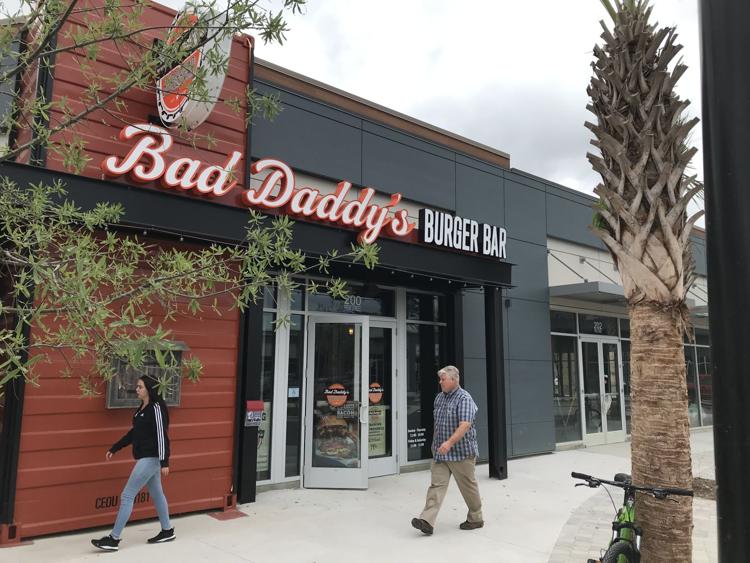 What's cooking?
Another venue is opening in the new Nexton Square Shopping Center near Summerville.
Bad Daddy's Burger Bar will open Monday at 200 Front St. The Charlotte-based diner offers two other South Carolina locations in Greenville.
Other restaurants already open in Nexton Square include Halls Chophouse, Taco Boy and Wok N' Roll.
Also, a new upscale student apartment building in downtown Charleston will soon feature its first commercial tenant.
Vietnamese restaurant Pink Bellies will open by next spring on the ground floor of Hoffler Place at 595 King St.
At WestEdge on the Charleston peninsula, an office tower under construction will soon feature a taste of France.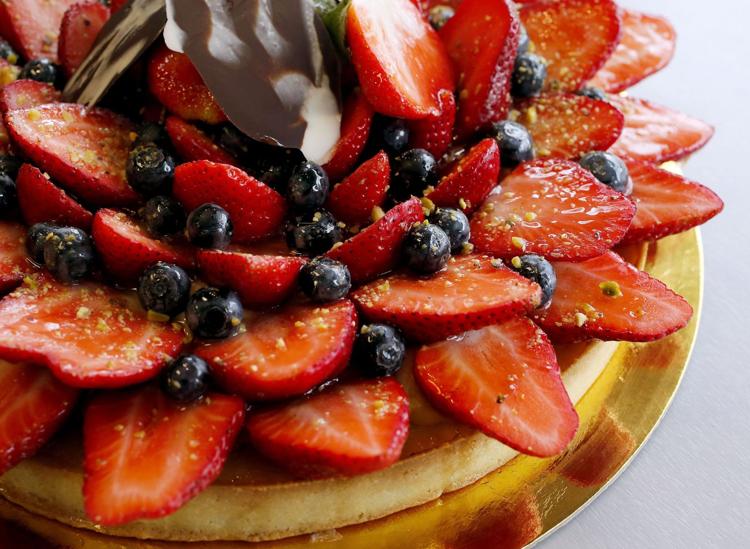 Saveurs du Monde Cafe is locating in the ground floor of the 22 WestEdge building near the Publix supermarket that opened in the spring in the 10 WestEdge mixed-use site, according to restaurateur Thierry Chateau. 
In addition to breakfast and lunch, the new location will offer an exclusive gourmet service at night around a new bar designed in a tropical atmosphere.
This 3,000-square-foot site will be the third location of the quick-service European gourmet concept. Others are in Seaside Farms and Belle Hall shopping centers in Mount Pleasant. Look for an opening in February 2020.
In downtown Charleston, new seafood restaurant Tempest plans to open in the spring in the former Harriot Pinckney Home for Sailors at 32-C N. Market St. near the Charleston City Market.
In North Charleston, The Noisy Oyster at 7842 Rivers Ave. is no longer in business. It will become True Q BBQ in November.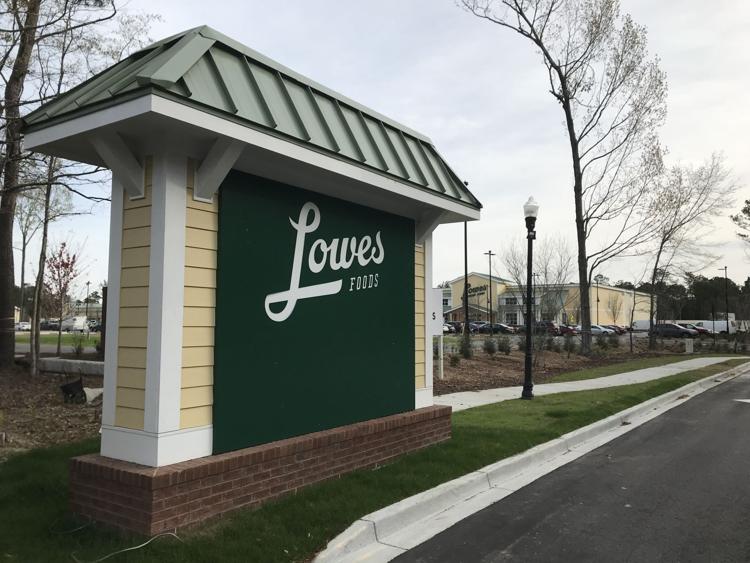 New shops
Two new food and beverage venues are now open in northern Mount Pleasant and another new shop is opening in North Charleston.
Starbucks coffee emporium opened Friday and Fuji Sushi welcomed customers Tuesday at the Lowes Foods-anchored Market at Mill Creek shopping center on S.C. Highway 41, according to Mistina Chambers with Adams Property Group.
In North Charleston, another shop is ready to launch at a redeveloped shopping center.
Kasada Beauty Supply will host its grand opening Monday at Gas Lite Square Shopping Center on Rivers Avenue at Remount Road, Chambers said.
New leases
A redeveloped five-building retail and office park in West Ashley has landed several new tenants.
New leases of Stono Station at 2467 Savannah Highway include Spectrum Paint in 5,017 square feet, Hustle One Fitness in 3,188 square feet, Magnolia Studios in 1,261 square feet and Revolution Auto Brokers in 1,781 square feet, according to the commercial real estate firm CBRE. The fitness and auto broker sites are open. Spectrum and Magnolia will open in 60-90 days.
Including a few other leases, the 35,891-square-foot complex is about 57 percent occupied. RCB Development acquired the site in March when occupancy stood at 10 percent.
Renovations, including new roof, storefront glass, awnings and parking lot, were completed in August. Spaces ranging from more than 1,000 to 5,000 square feet remain available.
"We have seen increased activity and interest in the property due to its location and recent renovations and expect to continue this positive momentum," Brendan Redeyoff of CBRE said.
New anchors
A Charleston boat dealer now has new owners who plan to expand the business and add a second location.
Steven and Celeste Lefebvre of Mount Pleasant bought Rogue Motion on St. Andrews Boulevard from Charleston native Dru Williams, according to Dandelion Mergers & Acquisitions.
The business offers pre-owned boats and boat storage along with boat exports and transport. The current location was once a Food Lion supermarket.
The Lefebvres, originally from Connecticut, most recently owned Handyman Connection, which they sold earlier this year. In addition to plans to add a second site, they also plan to add jobs. The new location has not been announced.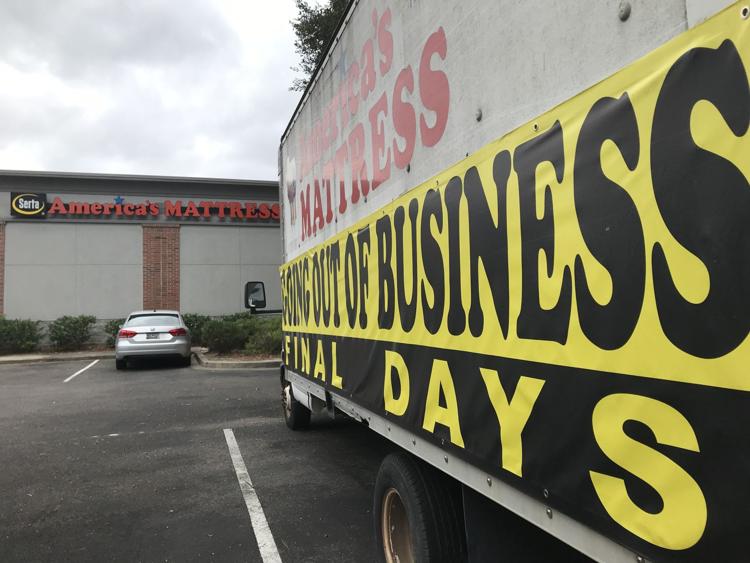 Going to bed
It will soon be lights out for a bedding store in North Charleston.
America's Mattress at 9770 Dorchester Road is going out of business. A clerk in the store near Walmart said he hopes the shop will open in a new location. The mattress shop is in the same strip center where Sake House restaurant once operated.
Real all about it
That Big Book Sale is back. It's set for Friday through Sunday at Omar Shrine Auditorium at 176 Patriots Point Road in Mount Pleasant.
Hosted by Charleston Friends of the Library, the sale will offer more than 60,000 books, DVDs, CDs, books on CDs, sheet music and maps, with some prices as low as 50 cents.
It runs 9 a.m.-7 p.m. Friday, 9 a.m.-5 p.m. Saturday, and 10 a.m.-3 p.m. Sunday.
Proceeds support library programs. Admission is free.