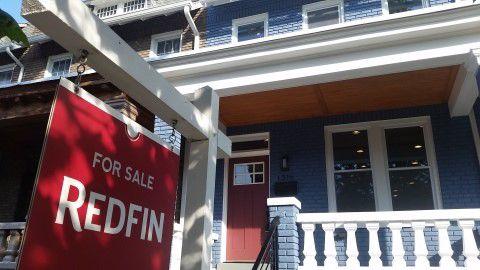 Greater Charleston recently joined dozens of Redfin markets where owners can receive an estimated home price -- whether their house is listed for sale or off-market.
The Redfin Estimate is an automated valuation tool to help homeowners estimate the value of a house, according to the Seattle-based national real estate brokerage, which has an office in the Lowcountry.
Redfin launched the initial version of the tool last year, and "it's become one of our most popular features to date," says Keena Bean, company public relations specialist.
Metro Charleston will be rolled out with 40 or so additional markets, expanding the estimates to more than 65 million homes on www.redfin.com. Columbia and Greenville are also among the new markets. Redfin Estimate now covers 80 markets, and the updated version is 9.7 percent more accurate for on-market homes, the company says.
According to the agency, "Homeowners are increasingly relying on automated valuations like Redfin Estimate as a measure of their home's value and their equity and net worth." Yet while the Redfin Estimate "is highly accurate, nothing beats the expertise of a real estate agent," the company says.
"The Redfin Estimate has quickly become one of the most popular technologies on our website and mobile apps among home sellers, as well as buyers and homeowners," says Bridget Frey, chief technology officer at Redfin. "We've seen a huge jump in the number of visits to off-market homes on Redfin.com, a sign that our industry-leading data science is helping people make decisions about buying and selling homes," she says.
The updated estimate tool is also 7.8 percent more accurate for off-market homes. As of October 21, the updated Redfin Estimate had a median error rate of 1.8 percent for homes listed for sale and 6.28 percent for off-market homes -- meaning the eventual sale price falls within those percentages half the time.
According to the agency, "the Redfin Estimate is designed to serve as a starting point to help homeowners and home sellers determine their home's value." As a real estate brokerage, the company says it has "complete, direct access" to multiple listing services, the databases that real estate agents use to list properties.
Redfin says it's closed more than $31 billion in home sales to date and saved customers more than $335 million in fees "and counting."
Homeowners can check out their home's Redfin Estimate at https://www.redfin.com/redfin-estimate.