Their prices are super-appealing, homes are built in climate-controlled factories, and new features keep popping up. Clayton Homes, the nation's largest builder of these properties, is a key company in billionaire investor Warren Buffett's Berkshire Hathaway holdings.
Yet manufactured housing keeps bumping into its past, when residences were known as mobile homes and seen, in their most dilapidated form, as a symbol of poverty in America.
And the shortage of affordable homes has industry observers suggesting that manufactured homes could be primed for a comeback based on their incredible price values and construction upgrade.
"America's affordable housing crisis is driven in large part by the simple fact that there aren't enough homes in America right now to satisfy demand," Jeff Andrews writes in a Curbed.com article, noting that steep construction costs and labor shortages are main culprits.
"While there's no easy fix, signals within the federal government suggest one solution is getting increased attention — manufactured housing," he says.
"Previously referred to as mobile homes, manufactured houses are built in a factory, transported to a site on a flatbed truck, and installed on-site. Not to be confused with prefab homes, which have parts made in a factory but are mostly constructed on-site, manufactured homes cost as little as $45,000, a mere fraction of the median price for a new single-family site-built home of $323,000," according to Andrews.
Not everyone is sold on manufactured homes as an affordable housing panacea.
Consumer research group ValuePenguin studied census data to uncover a 166 percent jump in manufactured home purchases between 2011 and 2017.
"Yet when we added up all the costs of ownership we found the cost of living in a manufactured home only offers a miserly $35 in savings over a similarly sized single family home (which make up about 22 percent of single family homes in the market). Mobile homes also come with high interest mortgages, two time higher insurance premiums and land rentals that are going up," according to the online analyst.
The report can be read at https://www.valuepenguin.com/homeowners-insurance/manufactured-homes-costing-low-income-individuals-tens-of-thousands-of-dollars.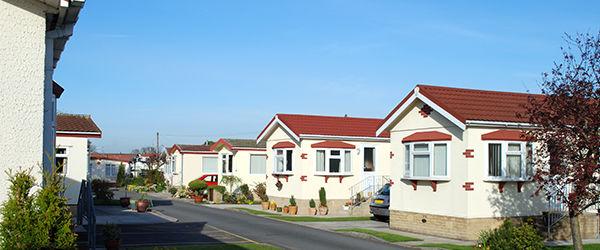 As early as December, loan financier Freddie Mac cited manufactured housing as a source to curb the shortage of affordable properties.
"Given the low inventory of affordably-priced residential properties and the rising cost of commercial development, Freddie Mac's plan focuses on supporting underserved markets by financing more rural and manufactured housing and preserving more affordable housing for homebuyers and renters nationwide," the entity created by Congress in 1970 says.
Noting that more than 17 million Americans live in 6.9 million manufactured homes, Freddie Mac says it's looking at "expanding support for manufactured housing communities, including solutions that increase tenant protections." The venture also would purchase manufactured housing loans titled as real property and and personal property to increase liquidity in the industry.
According to Freddie Mac, 43 percent of manufactured homes in rural areas are located in neighborhoods and 57 percent are on privately owned land.
Andrews with Curbed.com says the manufactured housing business surged as recently as 20 years ago.
"In the mid-1990s, manufactured housing production boomed as a result of the type of easy credit that would spread through the entire housing market a few years later. But since then, production has plummeted, leaving affordable housing advocates wondering why," he wrote.
"There's clearly an affordable housing gap that's growing and growing and growing," Laurie Goodman, vice president of the Housing Finance Policy Center at the Urban Institute told the writer. "Manufactured housing is every bit as good as site built housing in most cases. Why are the number of manufactured housing units not gone up to where it was before?"
Urban.org also questions the slump in manufactured housing construction.
"Manufactured housing is 35 to 47 percent cheaper per square foot than new or existing site-built housing, yet the number of manufactured homes shipped each year has gone from averaging 242,000 per year between 1977 and 1993 to just 92,500 units in 2017," the website notes.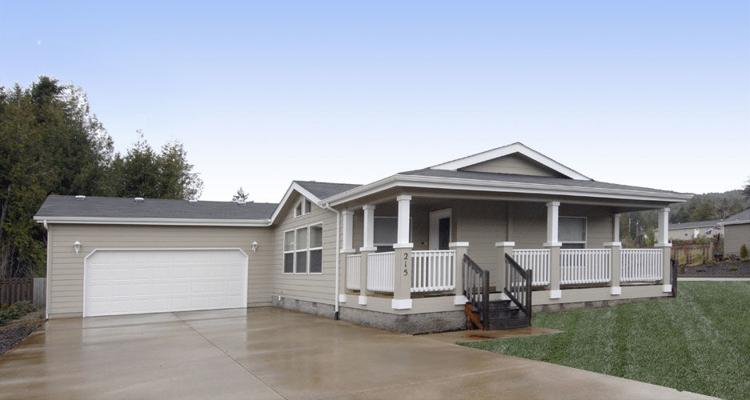 The online venture cited three reasons for the industry's shrinking numbers, including restrictive zoning that drives up land costs and makes it harder to build manufactured housing communities; hard-to-secure financing with few homes titled as real property with mortgages and lower appreciation — or increases in value — despite cheaper upfront costs.
Even without regulatory changes, manufactured housing sales should "gradually increase." according to urban.org."Further stimulus from the 2018–20 implementation of Fannie Mae and Freddie Mac''s Underserved Market Plans may also boost production." The U.S. Department of Housing and Urban Development has also recently renewed its focus on manufactured housing."
Also, urban.org notes that "the industry should be able to quickly ramp up from the 34 operators and 121 plants in operation today if demand picks up. If the number of units shipped returned to the 1977–93 average of 242,000 per year, this would add significant affordable supply to the housing market."