Carolina One realtors and staff will be on hand Nov. 3-6 at The Coastal Cupboard for a knife sharpening event to aid a sweeping Thanksgiving effort to feed the hungry.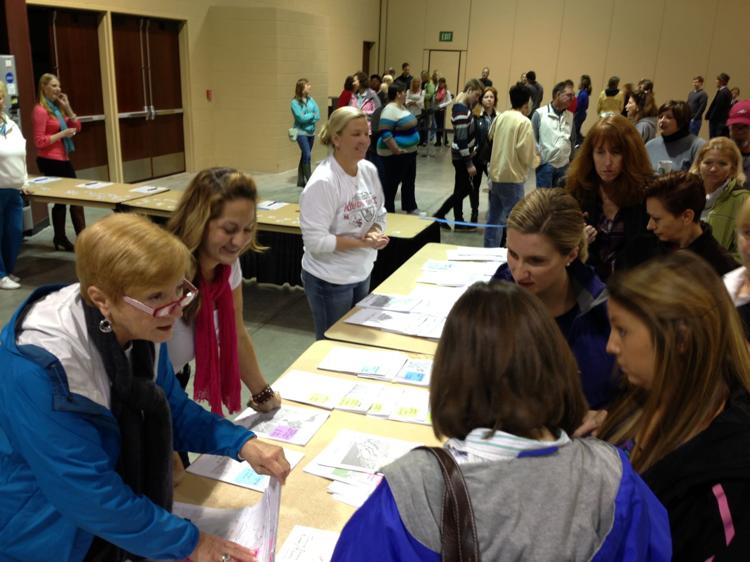 Customers can get their knives professionally sharpened for $1 a utensil during regular hours at the business in Mount Pleasant's Belle Hall Shopping Center.
Each dollar goes towards The Coastal Cupboard's $5,000 goal to feed 167 families for Thanksgiving. The fall event also will benefit The Charleston Basket Brigade, a local nonprofit with a goal to feed 3,500 Charleston area families.
Carolina One Real Estate agents from the company's Longpoint Road office will offer staff assistance for the effort. Marty Belk and Patti Vick with Carolina One will coordinate the help.
"We invite everyone in the Charleston area to go through their drawers and knife blocks, grab some knives ... carefully ... and head on down to our store to sharpen them up to help local families," says Brad Pitner, owner of Coastal Cupboard.
"It's a fun and busy weekend, and we couldn't do it without the support of the community."
The annual Charleston Basket Brigade works with community groups to help raise $105,000, which will feed 3,500 families -- about 21,000 people -- in greater Charleston.
It takes $30 to feed a family of six, according to the Basket Brigade. Families receive a box of food to cook a Thanksgiving meal including a 10-12 pound turkey, stuffing, cranberry sauce, mashed potatoes, corn, green beans, sweet potatoes with marshmallows, rolls and pumpkin pie. Inside the box is an anonymous letter that reads, "This comes to you from someone who cares about you. All we ask is that you take care of yourself well enough to be able to do this for someone else one day."
The ninth yearly Charleston Basket Brigade will be Nov. 22 at the Charleston Area Convention Center.
"The Coastal Cupboard is a generous local business. We encourage everyone to come out and sharpen those knives and take part in the effort to feed families in need this Thanksgiving," says Pam Hartley, co-founder of Charleston Basket Brigade.
Visit www.thecoastalcupboard.com or go to www.charlestonbasketbrigade.org.