The parent company of Swedish-rooted and Dutch-based retailer Ikea now owns a sizable chunk of South Carolina forestland.
An affiliate of Ingka Group recently bought about 17,000 acres in Georgetown, Williamsburg and Clarendon counties on the northern edge of the Charleston region.
Deeds filed with each of the counties show IRI Forest Investments LLC paid $58.5 million, or about $3,441 an  acre, for the properties. The seller was Sustainable Growth LLC, which is affiliated with Atlanta-based Forest Investment Associates LP.
The land will be used to grow and harvest trees, and it adds to the company's forestry holdings in the U.S.
Ingka also owns 25,000 acres in Alabama and another 22,000 in Texas.
"This new acquisition marks a strong foundation for us to invest in the lower coastal plain of South Carolina, where the forestland offers both quality wood and good regeneration capacities," said Krister Mattsson, managing director of Ingka Investments, in a statement.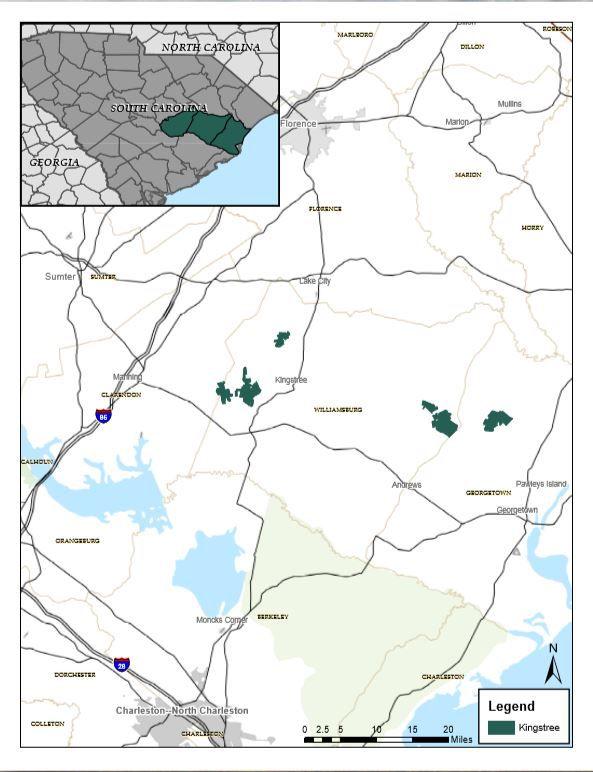 "We are actively looking to increase our portfolio in the U.S., as we see a good match between what the market has to offer and our high standards related to responsible forest management," Mattsson added.
Ingka said its forestry practices mandate more trees are planted than harvested as part of its commitment to maintaining a positive impact on people and the planet.
Ingka owns about 520,000 acres worldwide, including roughly 456,000 in eastern Europe — in Estonia, Latvia, Lithuania and Romania. 
Ingka Group operates 50 Ikea stores, 10 distribution and customer fulfillment centers and one planning studio in the U.S. The stores are known for ready-to-assemble furniture, kitchen appliances and home products.
The nearest Ikea store to Charleston is in Charlotte. The Lowcountry does not have the population base to support the company's business model for a brick-and-mortar store. 
Note: This story has been updated with new acreage figures for the firm's worldwide holdings.