A vacant, four-story office building in downtown Charleston soon could be history along with a neighboring structure.
Roper St. Francis Hospital is asking the city for permission to knock down the 40-year-old edifice with window air-conditioning units sticking out of its facade at 315 Calhoun St. along with a one-story, brick building to the west at 325 Calhoun St.
Both are directly across from the peninsula's medical district, and a hospital spokesman said the property is urgently needed for parking.
"We are exploring using both properties as a temporary surface parking lot," said spokesman Andy Lyons. "However, we haven't determined what we want to do with these properties in the long term."
The building at 325 Calhoun is currently being rented by the Medical University of South Carolina and used by contractors during construction of the new Shawn Jenkins Children's Hospital. Arrangements are under way to relocate the work crews, according to MUSC spokeswoman Heather Woolwine.
Other parking
A new Charleston parking deck is in the works for the mid-peninsula.
Developers want to build a 138,481-square-foot parking deck at 160 St. Philip St., according to plans working their way through the city approval process.
Approval from the Board of Architectural Review is required for the project just north of the College of Charleston's campus and a block off bustling upper King Street.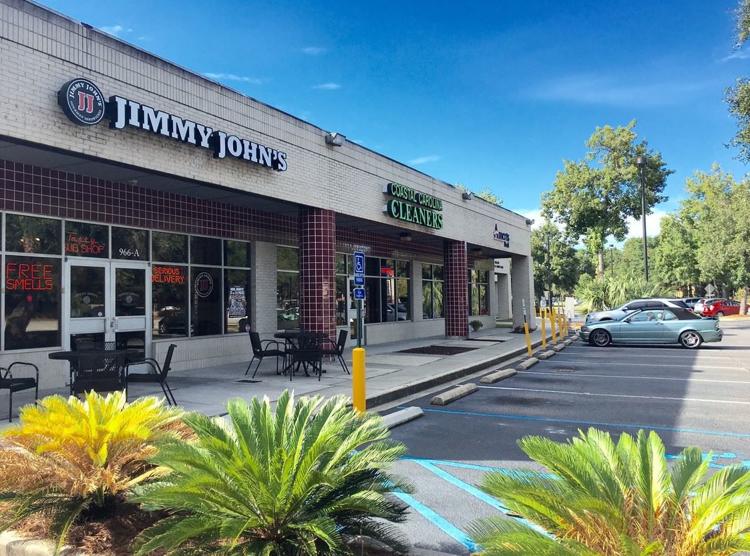 Acquisition
A Charlotte-based developer now owns a little bit more of the Charleston metro area.
Lat Purser & Associates recently added the multi-tenant Bridgewater Center in Mount Pleasant to its growing Lowcountry portfolio.
The 25,300-square-foot building at 966 Houston Northcutt Blvd. includes a mix of retail and office tenants, including Jimmy John's Gourmet Sandwiches, Ameris Bank, investment firm Edward Jones and Family Vision Care.
Lat Purser paid $4.56 million for the small strip center. The property last sold in 2013 for $2.8 million, according to Charleston County property records.
"We have been investing in Charleston for decades and continue to see it as a highly desirable market," said Lat H. Purser, the company's vice president of acquisitions. "Bridgewater Center is a terrific example of our investment strategy: growth markets with high barriers to entry."
Lat Purser also owns Ashley Oaks Plaza in West Ashley, Daniel Island Town Center on Daniel Island, Pottery Barn on King Street and the Liberty Center office building on Meeting Street in downtown Charleston.
Other Lowcountry developments in which Lat Purser is or was involved include Trader Joe's on Johnnie Dodds Boulevard and a two-story office building on Coleman Boulevard, both in Mount Pleasant, a planned expansion of Daniel Island Town Center and a 30-acre mixed-use development along Interstate 526 between Daniel Island and Cainhoy Plantation.
More multifamily
The base of the Ravenel Bridge in Mount Pleasant could see more construction work under a developer's plans for more apartments.
Ohio-based GCI Residential will ask the town's Design Review Board on May 30 to approve 176 units in a seven-story structure called Legacy Patriots Point on 3.5 acres at Patriots Point Road and Harry Hallman Boulevard.