A new community of solar-powered houses is rising on James Island.
Sea Aire, a product of Miami-based builder Lennar Corp., will feature 24 homes off Folly Road. Prices start in the $300,000s.
Among the development's other environmental features are preserved grand oak trees and native plantings among community gardens, compost bins, storm water filtration systems and pervious grass pavers.
The builder will host a ribbon-cutting ceremony 1 p.m. Tuesday for its recently completed model home at 1410 Pearl Channel Loop. It's at the end of Dick Singleton Road off Secessionville Road.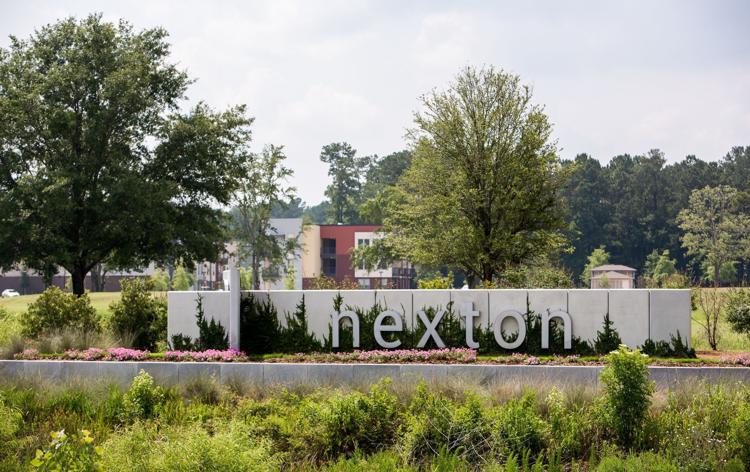 Rx for Nexton
The Nexton community near Summerville continues to attract investment, and the opening later this month of a new I-26 interchange is expected to hasten development on the 4,500-acre tract of former forestland.
Tapping into the growing neighborhood near I-26 and U.S. Highway 17A, a North Charleston-based developer recently purchased 18 acres on Sigma Drive for about $5.395 million.
Arthur Applegate of Applegate & Co. said plans call for the site to be developed as part of the medical campus. The property is between Edge and Pace streets.
Applegate has been in talks with senior living centers and medical practices looking to locate in Nexton, but he has no immediate plans for the land.
"We are looking at doing various medical-related development there," Applegate said.
It's not the only tract Applegate has in Nexton.
He is already constructing a 264-unit apartment complex called Arrogate on North Creek Drive near U.S. Highway 176 on the opposite side of Nexton, across from Cane Bay Plantation. The clubhouse should be ready by October, with units opening in different phases through the spring of 2019.
Moving around
Charleston-based apartment giant Greystar is getting ready for its move to new digs after selling some of its downtown office space to a peninsula media firm.
Greystar recently sold its office condominiums on the third and fourth floors of The Peoples Building at 18 Broad St. to an affiliate of Advantage|Forbes Books for $4.79 million.
"The addition of this space to our current location on Gadsden Street allows us to expand our team across two world-class spaces in downtown Charleston," said Adam Witty, CEO and founder of Advantage|ForbesBooks.
The media firm is currently based at 65 Gadsden St. near the Medical University of South Carolina. It will retain those offices.
"(The firm) is a fast-growing company, and as we continue to grow, our commitment to Charleston and the Charleston community will continue," he said. "We have been in Charleston since our founding in 2005, and it has provided an exciting and welcoming place to do business. We are committed to providing our talented team members with a world-class office environment that is reflective of our brand and our culture."
Greystar plans to move about 200 employees from different venues on the peninsula by this summer to the new Courier Square building it is developing at Meeting and Columbus streets. The project is part of a 12-acre development on property owned by the parent company of The Post and Courier. It also includes the 226-unit Guild apartments, which are now leasing.