A downtown Charleston fast-food restaurant in a high-traffic artery on the peninsula may soon be redeveloped.
The nearly one-acre parcel at 209-211 Spring St. that houses a Hardee's near the Medical University of South Carolina recently changed hands and could become the site of a convenience store, gas station and restaurant.
Monterey LLC, one of Charleston developer Eddie Buck's affiliates, paid $3.8 million for the 3,520-square-foot Crosstown restaurant site, according to real estate firm Oswald Cooke & Associates. The previous owner was MFG LLC.
According to a filing with state environmental regulators, the buyer is proposing a voluntary cleanup of the site because it has  been used for a variety of residential and automotive services since the 1870s. In the 1980s, Roche Biomedical Laboratories handled a variety of hazardous substances on the site, including formaldehyde, mercury and dimethyl-benzene. The latest groundwater test came back with acceptable results.
The Hardee's opened in 1990. Monterey LLC is proposing to reconfigure the restaurant in the development of the gas station and convenience store, according to the environmental cleanup plan.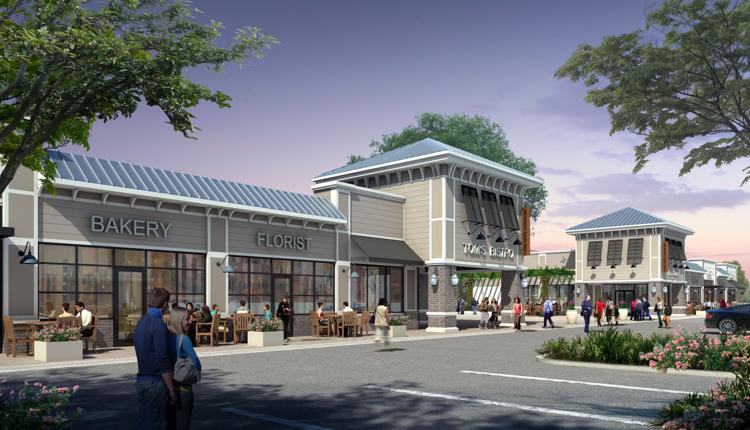 New tenants
A new Publix-anchored shopping center being built in Berkeley County has landed several new tenants.
Point Hope Commons in Cainhoy Plantation will include Jersey Mike's Subs, Great Clips salon, Heartland Dental, alcoholic beverage shop Egan's Spirits, Sandy's Cleaners and Pink Polish Nail Salon.
Opening dates for the supermarket and other businesses have not been announced, but Publix is expected to be completed by late summer, according to a spokeswoman. The shopping center is on Clements Ferry Road at Hopewell Lane.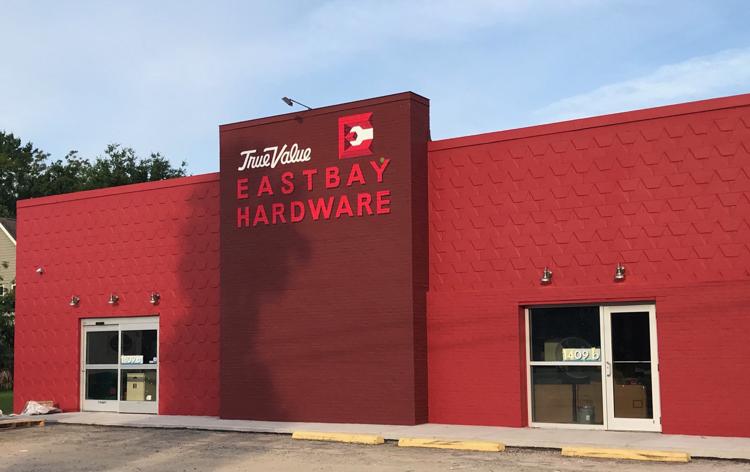 Red-y to reopen
The relocating East Bay True Value Hardware is opening the doors to its new home at 7:30 a.m. Friday, according to owner Kimberly Hines.
The retailer has moved to 1409 King St. in the Charleston Neck area from its original longtime spot at Society and East Bay streets on the lower peninsula.
Featuring a hard-to-miss vivid red exterior, the new 8,500-square-foot location will have expanded hours as well, serving customers from 7:30 a.m. to 6 p.m. Monday through Friday and 9 a.m. to 5 p.m. Saturday.
The store will have a grand opening event, probably in late summer or early fall, Hines has said previously.
Fresh ink
Tattoo shop The Black Sparrow will host its grand opening Saturday in Goose Creek. The shop at 1316 Red Bank Road will offer free tattoos, free food and other activities as part of its appreciation to military service members, according to owner K.C. Williams. 
Radio station 98 Rock and several vendors will be on hand as part of the event.
Grand reopening
Knightsville General Store and Coffee House at 1700 Central Ave. in Summerville will host its grand reopening 11 a.m.-8 p.m. Saturday.
Billy's Blast BBQ will serve sweet and spicy chicken sandwiches and fresh grilled vegetables along with offering pitmaster demonstrations and grilling and smoking tips.
Live music will be offered as well from noon to 5 p.m. Bring lawn chairs for seating. Other treats will be available as well.
Flowertown sprout
Downtown Summerville is getting a new shop.
Nina Belle's Boutique and Fancy Fingers Piano Studio recently leased 1,000 square feet at 114 W. Doty Ave., according to Chad Yonce with commercial real estate firm Southeastern Management Group.
In the bag
A new handmade handbag shop recently opened in Mount Pleasant.
Erika Lynn Studio & Boutique, offering products from a variety of exotic creatures, can be found at 608-F Long Point Road in Belle Hall Shopping Center. It's owned by Erika Lynn McKelvey and open 10 a.m. to 5 p.m. Monday and Saturday and 10 a.m. to 6 p.m. Tuesday through Friday. It's closed Sunday.