After four years, Chris Howell grew tired of renting an apartment on the Charleston peninsula and began searching for a house to buy in October 2017.
The 29-year-old found anything on the peninsula "ridiculously expensive," and homes that interested him on James Island and in West Ashley didn't stay on the market long, so the College of Charleston graduate looked to North Charleston.
"I had heard some good things about the Park Circle area," the nonprofit co-founder said.
The Pennsylvania native chose not to look farther out in the suburbs, where houses might be cheaper, because he wanted "a straight shot" to the peninsula and all that downtown Charleston has to offer.
Seven months after his search began, Howell settled on a 1,600-square-foot house with three bedrooms in the Cameron Terrace/Oak Park area near Park Circle.
But without an inheritance for a 15 percent down payment and two roommates helping him make payments on the $280,000 house, he said he would most likely still be renting and trying to save enough money to leave apartment life.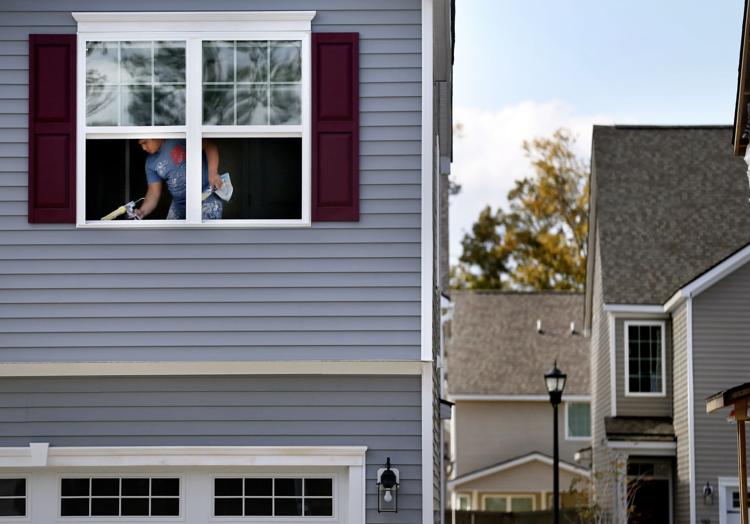 A former Mount Pleasant couple didn't want to rent any longer either.
After 10 months of staying in an apartment — and with a child on the way — tennis pro Ivan Besancom and his wife, Brenna, began searching for a house.
The young couple preferred to live in Mount Pleasant but knew they couldn't afford it. Like Howell, they wanted a location not too far away from Charleston's central core but in a nice neighborhood with good schools.
They landed in Hanahan's Tanner Plantation, paying $300,000 for a 2,700-square-foot house with four bedrooms and 2½ baths.
They never looked for anything much lower priced, realizing not much in their chosen location would be more affordable.
Market constraints
The searches by Howell and the Besancoms reflect the lack of entry-level homes — those priced at or below $200,000 — for young professionals or a new couple starting out, especially if they want to live not too far from the peninsula.
"There are serious market constraints that make it very challenging to offer homes at that price," said Patrick Arnold, director of the Charleston Home Builders Association.
"The cost of land and the regulatory process make it incredibly hard to build a home at the entry-level point," he said.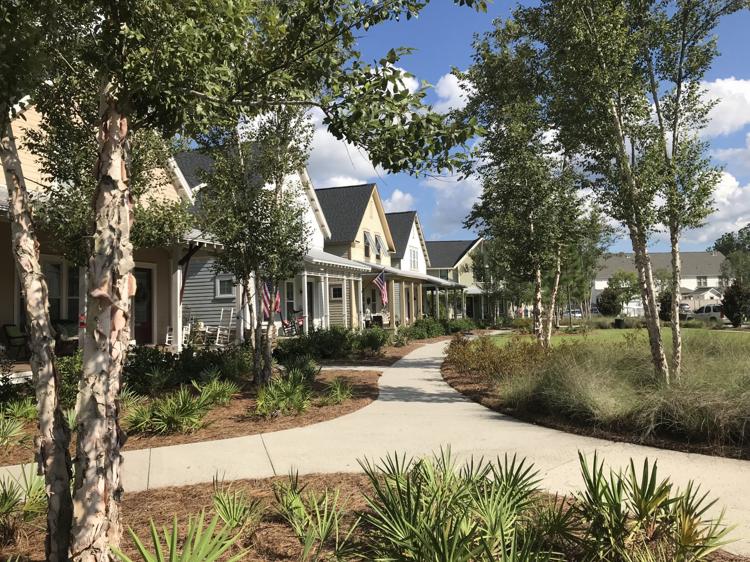 The average cost of an entitled lot — one that has met the permitting requirements and is site-ready for a single-family home in the region — is between $40,000 and $45,000, according to Michael Scarafile, president of Carolina One Real Estate, the largest agency in the Charleston area.
That can range from about $15,000 along the U.S. Highway 52 corridor between Goose Creek and Moncks Corner in Berkeley County and the Ridgeville area of Dorchester County to well over $100,000 in Mount Pleasant, according to Will Jenkinson with Caroline One New Homes.
"Overall, we are more expensive in the Charleston area than other parts of the state," Jenkinson said. "The main reason is land cost. It's pricier in the region because of where we are located (along the coast)."
The cost of homes in the Charleston area hasn't stopped climbing either.
The median price of a house in the region jumped 6 percent through the first 10 months of the year to $265,000, and the number of homes on the market dropped 5 percent to about 5,700 in October, measurably down from the 6,500 needed to keep supply and demand in check across the region.
"Obviously, dirt is getting more expensive by the day," Arnold said. "That's going to box you in. Government regulations make it longer to build and cause the price to increase. Many counties are expanding water and sewer services. Every time they increase the tap fee, it just adds to the pile."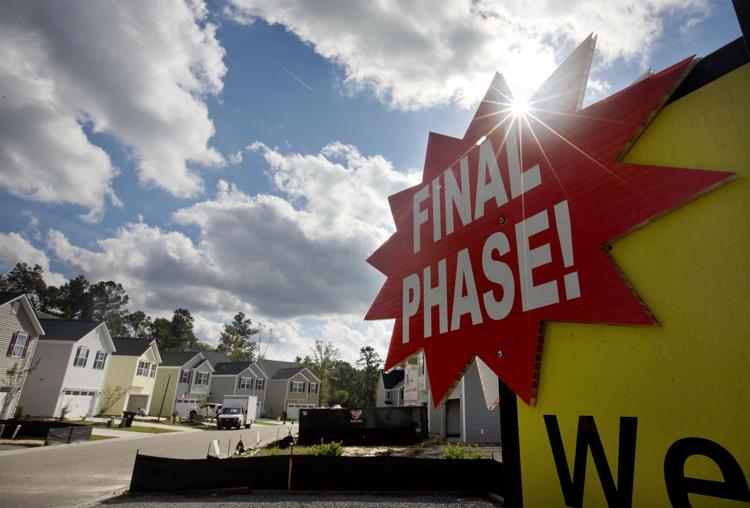 Homebuilder Jeff Meyer of J. Meyer Homes agrees with Arnold.
He puts the price point of entry-level homes from the high $100,000s to low $200,000s in the Charleston area.
"If you get above $215,000, you can feel the market resistance from that first-time homebuyer," Meyer said.
He offers some homes in Wescott Chase in North Charleston starting at $199,000, but he builds others for higher prices throughout the region all the way up to more than $400,000 for a new community coming to northern Mount Pleasant.
Beyond the suburbs
And if someone wants to build beyond the suburbs, now halfway into Berkeley and Dorchester counties to the north and west of Charleston, where they think land might be cheaper, homebuyers will be in for a shock.
Because public water and sewer is generally not available in rural areas, a new house will require a septic system and well, Meyer said. 
"You have to start building on bigger lots with more road frontage, and that pushes your costs out even more," he said. "Systems vary, but they can cost more than what a water and sewer tap fee is."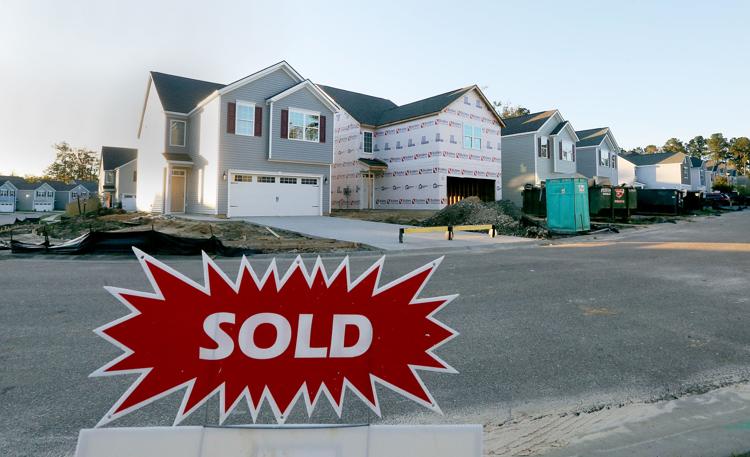 The average per capita income for a Charleston resident in 2016, the latest year statistics are available from the U.S. Census Bureau, stood at $35,948. Generally, no more than 30 percent of gross income should go toward housing. That equals $10,784.
A single person would have to set aside $899 a month for housing, including utility costs, which are generally included in the 30 percent figure used by the federal government. The median gross monthly rent in Charleston is $1,052, according to the Census Bureau for 2016. 
Using the Census Bureau's median household income of $57,603 for Charleston in 2016, a couple setting aside 30 percent would lay out $1,440 a month for housing, including such items as property taxes and maintenance.
The Census Bureau puts median monthly owner costs of someone with a mortgage — including property taxes, insurance and utilities — in Charleston in 2016 at $1,695, putting homeownership well out of reach for a person earning the area's average income or a couple earning the median household income.
Renters and homeowners can set aside more for housing, and some do, but that puts them in the "cost-burdened" category of putting too much of their income into a roof over their heads.
Possible solution
Mike Murphree of M&S Development Co. in Dorchester County thinks he has a solution for first-time homebuyers.
He wants to build 57 duplexes, or 114 housing units, on 16 acres he owns around his contracting shop on Rose Drive near Tramway subdivision and the developing Nexton community in Berkeley County.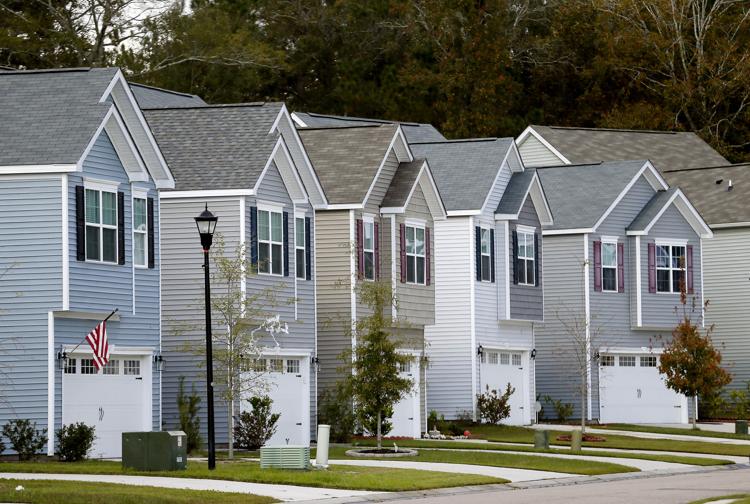 Home prices in the proposed development near Summerville would be from about $150,000 to under $200,000 if he can get the zoning approved through Berkeley County.
People generally starting out in jobs with entry-level salaries are overqualified for government-subsidized housing and underqualified to pay the price of houses being built in the region, he said. 
"We are trying to put together a product to help them own something instead of paying rent," Murphree said.
Murphree noted a common misconception that builders don't want to build homes for first-time homebuyers.
"Market constraints make it not viable," he said. "They would build those homes if it were not for for the cost of land and the regulatory process."