A historically African American place of worship in downtown Charleston that was built around 1930 could soon face the wrecking ball.
Macedonia AME Church will ask the city's Board of Architectural Review on Thursday to approve demolition of the structure at 48 Alexander St. The congregation is moving to a new facility in West Ashley.
The 3,485-square-foot church building was listed for sale in late 2016 when the owner sold off nearby properties at 47 and 49 Calhoun St., at the corner of East Bay, for $1.575 million to an affiliate of Charleston real estate investment firm Canongate Capital.
The church is surrounded by city-owned and privately owned property. It sits across from a city garage that serves the Gaillard Performing Arts Center and city and county school district offices.
Senior living
A new senior living center is in the works for West Ashley across from Shadowmoss subdivision.
A developer wants to build a four-story, 235,356-square-foot facility called Bees Ferry Senior Living at 3097 Bees Ferry Road. The center will include 89 independent-living units, 59 assisted-living rooms and 20 memory care sites.
The applicant is cardiologist Dr. Sarbabi Masindet of West Ashley, who owns the roughly 12-acre site near Bi-Lo supermarket, according to Charleston County land records.
The Design Review Board will consider conceptual approval Oct. 1.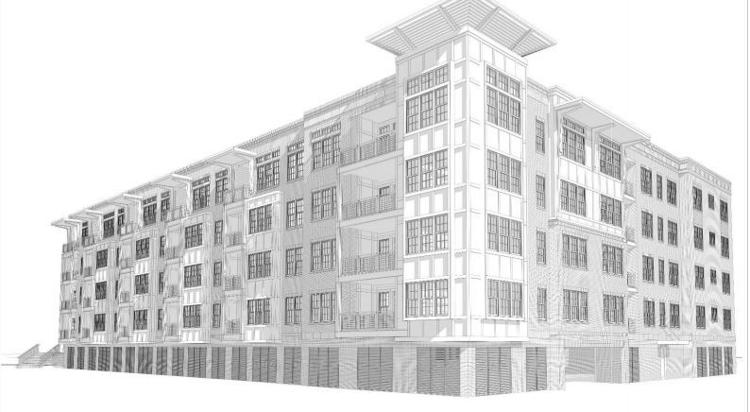 More multifamily
A key intersection on Interstate 526 could soon see new development.
Property owner Hawthorne at Daniel Island Apartments LLC wants to build a five-story apartment complex on nearly 3 acres at 2800 Clements Ferry Road, which is in the city of Charleston.
The Greensboro, N.C.-based firm bought the wooded tract abutting the Cooper River marsh in January for about $1.1 million, according to Berkeley County land records. It's directly across from the eastbound on-ramp to Mount Pleasant.
It's also on the Design Review Board's Oct. 1 agenda.
Demolition for dentistry
A West Ashley dentist office wants to demolish a neighboring house built in 1951 to add an addition to the existing office.
Peninsula Cosmetic and Family Dentistry of 538 Savannah Highway will ask the city's Design Review Board for permission to raze the brick house at 534 Savannah Highway and approval to build a one-story dentist office building on the site. Two engineers from separate firms determined the residence is structurally unsound.
The new building would be connected to the existing dentist office, according to plans submitted to the city.
Note: The BAR deferred action on the request during its meeting Thursday after several congregation members supported saving the building.