Publix continues to expand its footprint across the Lowcountry and invest in store upgrades, but work on one of its supermarkets is on hold.
The Florida-based chain sought to double the size of the 16-year-old store on Daniel Island in 2017, but those plans never materialized after the city of Charleston's Design Review Board asked that Publix include windows, tweak its facade design and come back with more renderings.
Publix has stated the inclusion of real windows interferes with freezer space, displays and storage. 
"Expanding the store has been a priority project for us for quite some time now, and we know many of you looked forward to the additional products and services we had planned for this community," company spokeswoman Kim Reynolds said.
"And while our hope was to see this expansion come to fruition in the near future, the operational requirements are more challenging than anticipated," she said. "We continue to evaluate the feasibility of such requirements and ultimately want what's best for the store and our community. We do not have a timeline to share at this point in time, but are working on our plans."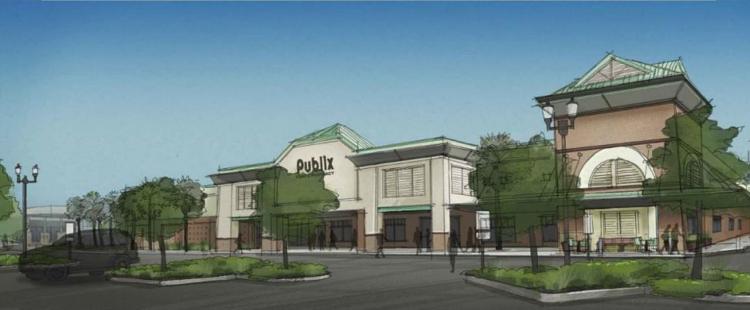 City planning director Jacob Lindsey said Publix has withdrawn its plans to expand on Daniel Island.
"Should they seek to expand in the future, we would welcome their submission and work with them to resolve any design challenges," he said.
Though the store has limited product offerings, residents shouldn't look for a competitor on the island any time soon. Publix has an exclusivity agreement to serve the island with groceries until 2025.
The nearest competing supermarket is across the Wando River — a Harris Teeter on Long Point Road in Mount Pleasant.
Publix recently opened its 14th conventional supermarket in the Charleston region off Clements Ferry Road in the developing Cainhoy Plantation. It also is upgrading three other stores across the Lowcountry.
They include supermarkets at 520 Folly Road in Merchants Village Shopping Center on James Island, at 1401 Sam Rittenberg Blvd. in Ashley Landing Shopping Center in West Ashley and at 1000 Johnnie Dodds Blvd. in Queensborough Shopping Center in Mount Pleasant. Self-checkout lanes also be added at the Mount Pleasant store.