Nearly three decades after Charleston annexed Daniel Island and Interstate 526 opened, the master-planned community is filling up.
On the southern end, only one undeveloped parcel remains, and it's set to be built out to accommodate 17 houses.
Daniel Island Real Estate is offering home sites on the wooded tract surrounded by marsh starting in the $300,000s. The new neighborhood of custom-built homes will be called The Cove.
Next in Nexton
A new office park is coming to the growing Nexton community near Summerville.
Custom designed and developed by SL Shaw & Associates of Daniel Island, WorkPlace@Nexton will consist of six buildings ranging from 3,500 to 5,000 square feet that can subdivided and customized to specific business needs.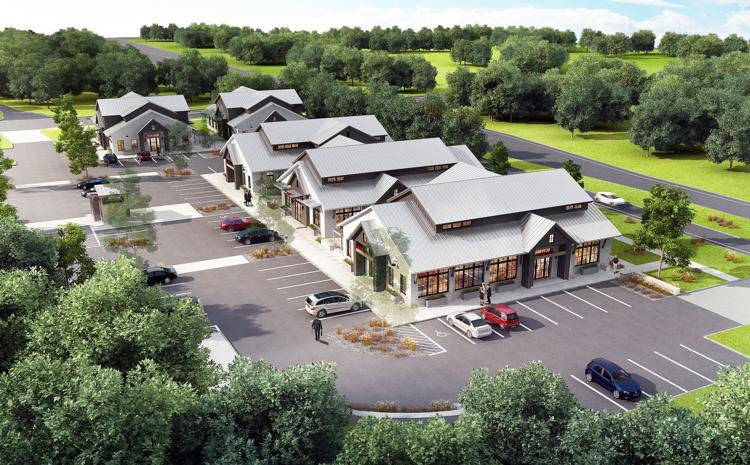 They can be owned or leased by entrepreneurs looking for a place to grow and companies looking to relocate.
The site is close to Nexton Square, a shopping center under development and set to open this summer with restaurants such as Halls Chophouse and Taco Boy. It's also close to Interstate 26 at U.S. Highway 17A.
Nexton also is adding Coastal Fertility Specialists by the spring of 2020 in a 6,500-square-foot building.
"The addition of boutique office space and specialty medical uses enhances the lifestyle of Nexton and solidifies its position as a growing job center," said Brent Gibadlo, vice president and general manager of Nexton.
Growing share
Last fall, a flurry of co-working companies announced plans to move or expand in the Charleston region and across the state's major metro markets.
One of them with a presence on King Street in downtown Charleston is making good on its promise for a second Lowcountry location.
Office Evolution recently leased 7,409 square feet at 1501 Belle Isle Ave. off Long Point Road in a new two-story building behind Belle Hall Shopping Center, according to the real estate firm Bridge Commercial. 
The new site should be open by the end of May, said Andrew Fry, the franchise owner of the Charleston-area locations. The downtown site is above Basil's Thai restaurant around the corner at King and Ann streets.
"We are planning to do 29 offices, two conference rooms and a common area," Fry said. "We are looking forward to the expansion since it will augment our downtown location."
Two other co-working sites in the Charleston region also are in the works.
Serendipity Labs Coworking will occupy 30,200 square feet in the five-story building called Portside that's under development near the base of the Ravenel Bridge in Mount Pleasant.
The New York company also will open a 33,000-square-foot franchise location in the Garco Mill project near Park Circle in North Charleston. It will be owned by hotelier Trey Scott, who also owns Serendipity Labs Greenville.
Changing hands
A Pennsylvania apartment investor has added to its South Carolina holdings by snapping up a three-year old Charleston development complex for $37 million.
An affiliate of PRG Real Estate Management Inc. is the new owner of the 199-unit Proximity Residences off Bees Ferry Road in West Ashley, according to county property records.
The sale price worked out to about $186,000 per key.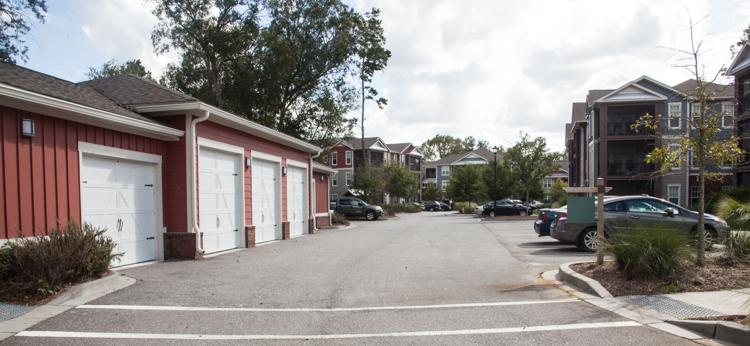 The seller was an affiliate of Charlotte-based RK Investors, which built the upscale, pet-friendly multifamily complex on 16 acres at 2021 Proximity Drive. It was completed in early 2016. Proximity's website shows the rental rates range from $1,145 to $1,645 a month.
Its new landlord owns 37 apartment developments in seven states, including seven in South Carolina.
Philadelphia-based PRG's only other investment in the Charleston area is Summerville Station at 1660 Trolley Road. It paid $12.5 million for the Dorchester County property, formerly called Churchill Commons, in 2013 and spent another $2 million on various upgrades.
Property purchase
Ethridge Law Group recently bought 2,400 square feet of office space at 1100 Queensborough Drive in Mount Pleasant from Liberty Partners for $728,000, according to the real estate firm Bridge Commercial.