A Savannah company with plans to add 10 convenience stores throughout the Charleston region may run into a problem with at least one of them.
The Southern Environmental Law Center on behalf of the Coastal Conservation League is challenging the proposed development of a Parker's Kitchen outlet and gas station on a site bordering Ancrum Swamp in Berkeley County.
Parker's wants to fill 3.45 acres of wetlands on the site along College Park Road near Treeland Drive and just off Interstate 26. The company also has proposed offsetting the wetlands disturbance by purchasing credits in a mitigation bank.
The site would include a 4,800-square-foot convenience store with a restaurant and kitchen, eight two-sided gasoline pumps with a canopy and seven two-sided diesel fuel dispensers.
"It is not within the public interest to lose 3.45 acres of valuable wetlands for the construction of a gas and diesel station, especially when multiple similar facilities already exist nearby with smaller footprints," Christopher K. DeScherer, a lawyer for the Southern Environmental Law Center wrote to the U.S. Army Corps of Engineers in objecting to the issuance of a permit.
"Any benefits of this project would not outweigh the foreseeable detriments, including the loss of wetland function in the swamp system and the potential for pollution," he said. "For these reasons, this proposal fails to satisfy the Corps' (of Engineers) public interest test and must be denied."
Waters from the swamp connect with those behind Charleston Southern University and eventually flow to Goose Creek Reservoir before emptying into the Cooper River.
Parker's CEO Greg Parker said he is aware of the concerns and is willing to work with regulators.
"At Parker's Kitchen, we care deeply about the environment and consider sustainability to be part of our core values," Parker said. "We are doing everything we can to develop the College Park Road site in accordance with federal and state laws. We want to be a good neighbor and to contribute to the overall quality of life in every community where we build Parker's Kitchens."
What's cooking?
Diners will now find a new restaurant in North Charleston.
Dashi recently opened at 1262 Remount Road. It's described as Latin with Asian fusion. The owner is Oscar Hines, and business partner Stephen Thompson is executive chef. 
The restaurant is not open Mondays and Tuesdays.
Its website says the food truck will be off the road during the summer as it staffs up the new diner, but the vehicle will be back for lunch and dinner scheduling in October.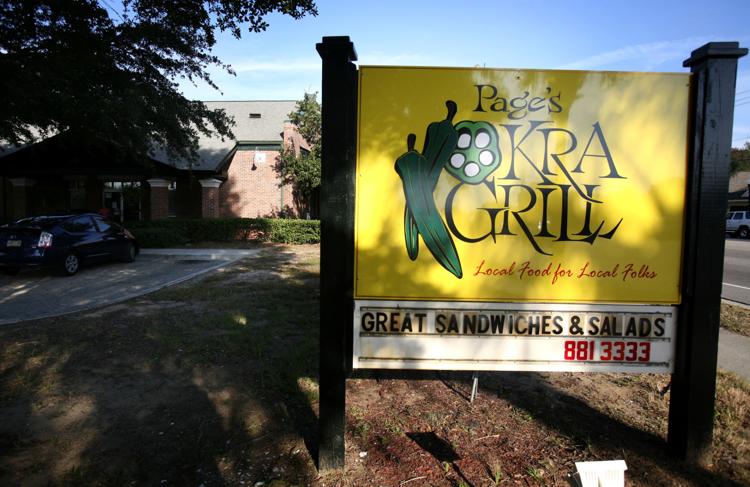 Okra growing
A popular Mount Pleasant restaurant is adding a second location in the Charleston region.
Page's Okra Grill announced on its Facebook page last week it will open a new site in the mixed-use Nexton community near Summerville.
An accompanying map shows it going near the Nexton Square shopping center that's slated to open soon at U.S. Highway 17A and Brighton Park Boulevard. Taco Boy opened its newest restaurant there last month. Hall's Chophouse also soon will open a second Lowcountry location in the shopping center.
The restaurant will rise, starting later this year, on a parcel on Brighton Park Boulevard at Rose Drive directly across from Nexton Square, according to a marketing spokeswoman for the shopping center.
Berkeley County land records show an affiliate of Page's Okra Grill called 302 Coleman Blvd. LLC, the address of the existing restaurant in Mount Pleasant, paid $1.85 million for the 3.7-acre parcel. Nash-Nexton Holdings, the Nexton community developer, sold the property.
Page's is targeting the fall of 2020 for an opening.
14 and counting
The third new Publix-related supermarket in the Charleston area this year is set to open.
The Florida-based grocery chain will welcome customers at 7 a.m. July 31 in the new store at 730 Hopewell Drive in Point Hope Commons Shopping Center off Clements Ferry Road.
Other stores to open in the region this year include the supermarket in the ground floor of the 10 WestEdge apartment building on the Charleston peninsula and Publix's smaller specialty store called GreenWise Market that recently opened in Indigo Square Shopping Center in Mount Pleasant.
The new store will bring Publix's store count to 14 conventional supermarkets in the Charleston area as well as the GreenWise Market.
Another Publix supermarket is under construction on Folly Road on James Island, while a new store is planned across from the Summers Corner development south of Summerville as well.
The new Cainhoy shopping center also will include Famulari's Pizzeria, Jersey Mike's Subs, Great Clips salon, Heartland Dental, alcoholic beverage shop Egan's Spirits, Sandy's Cleaners and Pink Polish Nail Salon. Other tenants are expected to join them as well. Construction on the outparcel buildings is nearing completion.
Filling up
Another new small shop is coming to the ground floor of the Caroline apartment building on the Charleston peninsula's western side. 
Majestic Nails & Spa recently leased 2,894 square feet in the development at 99 WestEdge across from Joe Riley Stadium, according to the commercial real estate firm Avison Young. Jimmy John's sandwich shop recently opened on the site. Domino's is expected to move to the site when the pizza delivery service exits its East Bay Street location by the end of summer.
Now open
Another hemp product shop is now open in downtown Charleston.
CBD Social can be found at 507 King St., not far up the street from the newly opened Franny's Farmacy cannabidiol shop at 473 King.
Pizza to tacos
The owner of a Pizza Hut restaurant on Johns Island wants to change the quick-service diner to a Taco Bell restaurant.
McGrath Real Estate Holdings aims to change the eatery at 1828 Bohicket Road. Earlier this week, the restaurant owner asked Charleston's Design Review Board for preliminary approval to renovate the drive-thru restaurant.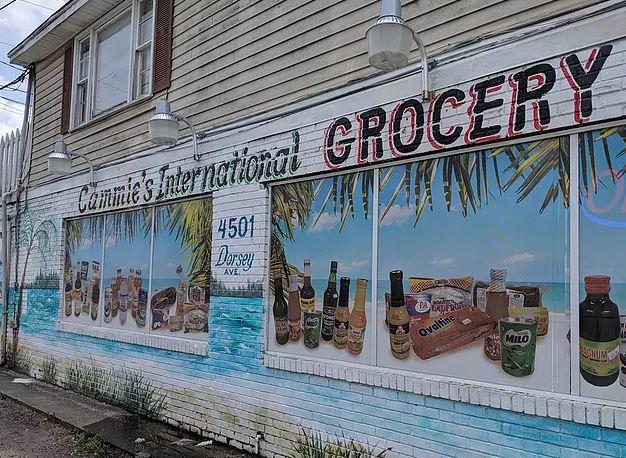 Back-to-school block party
A North Charleston business is getting an early jump on the upcoming school year.
Cammie's International Food & Grocery will host a Back-To-School Block Party to celebrate the launch of its new food truck and give school supplies to students and families in need on Sunday.
"We personally feel it's our duty to make sure the children of the communities we serve are well prepared to start the school year," said business owner Roger Cameron.
"I've come across so many families and parents that just don't have the means to get their child what they need for the school year," he said. "This is our way of lifting everyone up, and giving these parents and kids the boost they need, in confidence and so much more."
The event, meant to reconnect the business with the community for the first of what it hopes will be an annual offering, starts at 1 p.m. at 4501 Dorsey Ave. off Dorchester Road near Leeds Avenue.
Other vendors also will be set up at the event, and nearby businesses will be offering discounted services such as free car washes and oil changes to those who bring their own supplies.
Vendor opportunities are available, and school supply donations can be dropped off at Cammie's.
Giving back
Bi-Lo supermarkets, part of Jacksonville-based Southeastern Grocers, will give $25,000 in fresh produce and shelf-stable products to the North Charleston community Friday.
The 10 a.m. event will take place at the Cathedral of Praise Church in partnership with Lowcountry Food Bank at 3790 Ashley Phosphate Road.
The donation will provide about 8,000 meals to those in need in the community.