The South of Broad area of Charleston is known for its multimillion-dollar, antebellum mansions.
Few businesses can be found among the carefully cared-for residences and numerous one-way streets, but a high-end real estate firm has found a home among the stately spreads.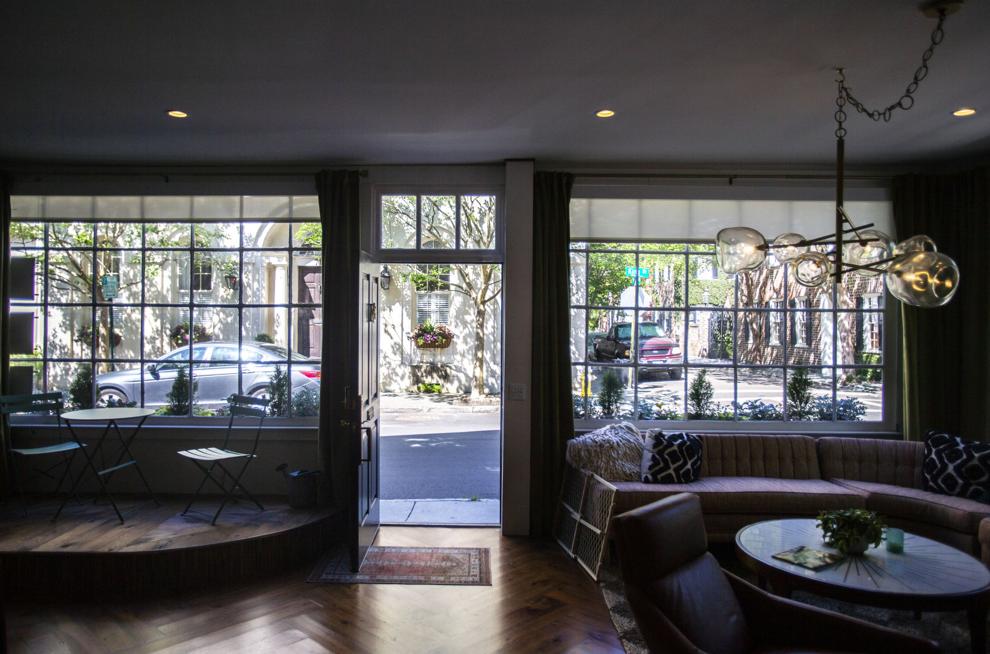 Formerly operating on Broad Street a couple of years ago before becoming a home-based business more recently, Oyster Point Real Estate recently opened at King and Tradd streets, transforming a former run-down residential property into office space with rental residential units on the upper two floors.
The 1,000-square-foot office is directly across the street from a corner lot where the former Fort Sumter Filling Station and Mr. Boxx's Garage operated before being demolished to make way for a new home about 20 years ago. 
"It's like a gathering place," broker-in-charge Carl Mabry said of the new corner real estate office.
"With all the people and tourists walking by, they can see our listings in the window or drop-in," said business partner Bunker Burr. "We have an open-door policy."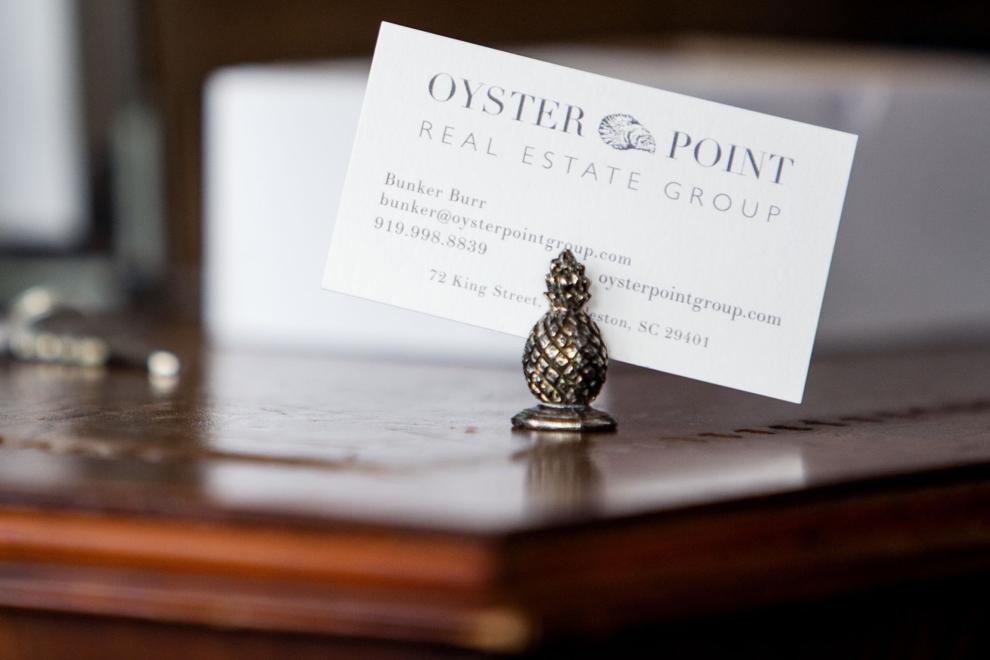 Once the coronavirus subsides, Mabry plans to offer wine tastings, author readings, live music and cocktails for clients and visitors.
The property deed came with a commercial offering, but Mabry, who lives nearby, still had to get approval from the city for zoning and architectural improvements.
He bought the three-story building in 2018 for just over $672,000 and then pumped in another $300,000 or so in renovations to the entire property, which includes a one-bedroom rental and three-bedroom unit on the upper floors.
Hardwood floors and a bamboo-like wall covering highlight the refurbished property, which was designed by Brooke Aherne of Charleston-based Mix Interiors.
"It couldn't be a better place to list property," Burr said.
In early March, Mabry represented the buyer in the highest-priced deal for a residential property on the Charleston peninsula.
Jane Eudy, CEO and chairman of American Broadband Communications LLC based in Sulphur, La., paid $12 million for the two-floor penthouse atop the eight-story Peoples Building at 18 Broad St. The previous owner was philanthropist Terri Henning.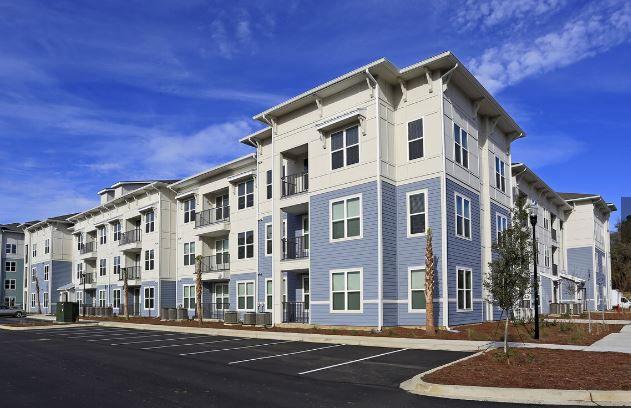 Changing hands
A recently completed four-story apartment complex in North Charleston has a new owner.
An affiliate of Middle Street Partners of Charleston recently sold the 280-unit Atlantic on the Boulevard Apartments at 2155 Morris Baker Blvd. off Rivers Avenue near Ashley Phosphate Road to an affiliate of real estate investment firm Milburn & Co. of Salt Lake City for $46.7 million.
In South Carolina, the Utah-based company also owns the 290-unit Latitude at Wescott Apartments in North Charleston and the 305-unit Millennium Apartments in Greenville.
Also changing hands, a self-storage facility in West Ashley recently sold for $11.5 million.
Pennsylvania-based CubeSmart now owns the StoreSmart Self-Storage facility at 3180 Marginal Road, off Savannah Highway, near Carolina Bay.