You're seeing the Post and Courier's weekly real estate newsletter. Receive all the latest transactions and top development, building, and home and commercial sales news to your inbox each Saturday here.
Loan delinquency rates near historic lows
More people are paying their mortgages in a more timely fashion for the first time in nearly two decades.
Driven by the booming economy and full employment, the overall rate of loan delinquency stands "near or at historic lows," said Frank Martell, president and CEO of property information service CoreLogic.
The rate of falling behind on loan payments nationally in October, the latest month for available statistics, slipped to 4.1 percent, according to CoreLogic. That's down a full percentage point from the same month a year earlier.
In the Charleston region, the rate dropped as well to 4.3 percent, down 0.5 percent from a year earlier.
In South Carolina, the rate for those 30 days or more behind in payments stands at 5 percent, down from 5.4 percent in October 2017.
Foreclosures are down as well, with the region, state and nation all reported rates below 1 percent, according to the report.
No recession on horizon, but headwinds abound
The booming Charleston region is riding an economic wave of prosperity, but rising interest rates, the tariff debate and cooling home sales could temper the rate of growth.
---
Want to receive this newsletter in your inbox every Saturday? Sign up for free.
---
By the numbers
600: The number of new residences a year allowed under Mount Pleasant's new controversial limit on housing permits.
3,005: The number of new parking spaces coming to Charleston International Airport by late 2020 in a new five-tier, $87 million parking deck that will soon see construction begin.
8,500: Square footage of new location of East Bay True Value Hardware store on Charleston's upper peninsula when it moves in the spring.
This week in real estate
+More hotel rooms: The former Morris Sokol Furniture store in downtown Charleston is slated to house a 50-room boutique hotel along with 20 condominium units, retailers and parking.
+What can $266,000 buy?: That's the median price of homes sold in the Charleston area during the first 11 months of 2018 and here are a few examples of what that will buy.
+Long-planned developments: Projects in the works for years around Charleston face new scrutiny under new drainage requirements.
New peninsula apartments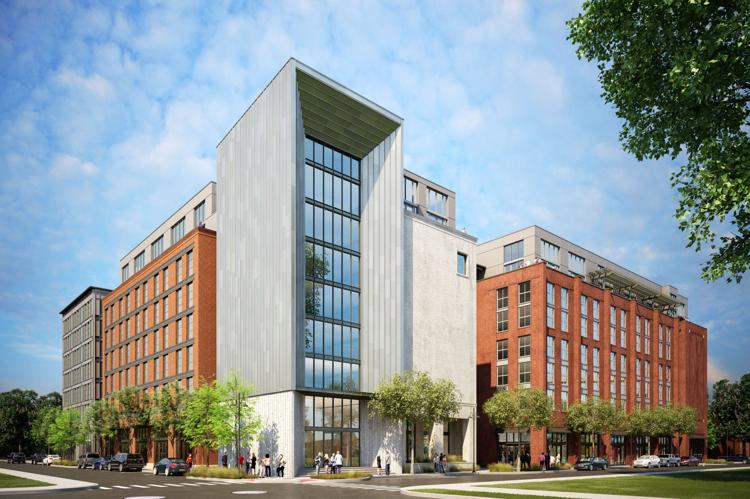 A new eight-story apartment project with 260 units is coming to Charleston's upper peninsula at 55 Romney St. Developed by Middle Street Partners, it will be called Atlantic 55.
Build, Remodel and Landscape Expo: It's going on this weekend at the Exchange Park Fairgrounds in Ladson. Admission is $5.
Finance seminar: Charleston Trident Association of Realtors offers a class on the basics of real estate financing, including trends in mortgage lending and types of loan products, 9 a.m.-1 p.m., Jan. 24.
Charleston-area transactions
---
Did a friend forward you this email? Subscribe here.
Craving more? Check out all of the Post and Courier's newsletters here.