You're seeing the Post and Courier's weekly real estate newsletter. Receive all the latest transactions and top development, building, and home and commercial sales news to your inbox each Saturday here.
2019 real estate trends
A new year is upon us and with it brings speculation about what's going to happen in the real estate market. Here are three things to watch for:
Rising interest rates: Mortgage interest rates are expected to rise with the Federal Reserve anticipated to boost borrowing rates at least two times in 2019.

The current long-term interest rate on a 30-year loan is just under 5 percent, but economist expect the rate to reach an average of 5.5 percent by the end of the new year.

The hike in rates is meant to ward off inflation in a roaring economy filled with jobs, but the spike also means it will be more expensive for those financing home purchases in the new year, especially millennials and others looking to enter the housing market for the first time.


Cooling home sales: In the Charleston region, home sales began to cool in 2018 as interest rates rose, but they could very well end the year matching the record pace set in 2017 if December's figures come in strong. Home sales are off just by four from last year through November. If 1,527 homes sell in December, last year's record 18,381 residential transactions will be met.

While home-buying is expected to continue throughout the Charleston region at a moderate pace in the new year, prices will continue to escalate. Property information service CoreLogic expects rates to climb nationally 4.8 percent. The Charleston region has been experiencing about 6 percent growth in prices for the year. The cost of available land, rising materials' costs and government regulations that slow down the building process all contribute to the region's housing affordability issue. 2019 could be the year when home sales begin to cool further.


Apartment surplus: New products coming online in 2019 in the form of several new developments throughout the Lowcountry are expected to help renters with pricing as the vacancy rate rises somewhat, according to Charlotte-based apartment service Real Data and national real estate economist Lawrence Yun. Rental rates have been rising across the region as well, but new supply is expected to outpace demand in the new year, helping to keep apartment prices in check. Average apartment rental rates in Charleston come in at $1,242 a month, matching Nashville and coming in second only to Orlando in 15 metro markets across six southeastern states from Virginia to Florida tracked by Real Data. The firm does not include Atlanta.
As the new year unfolds, we will see how this all plays out.
---
Want to receive this newsletter in your inbox every Saturday? Sign up for free.
---
Flooding Fees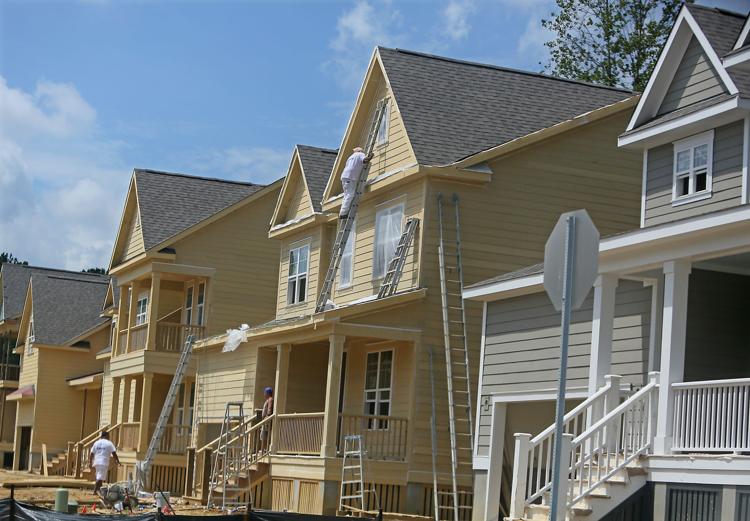 Mount Pleasant might increase a home-construction fee ninefold in order to step up inspections to prevent flooding.
---
By the numbers
1,500: The square footage leased by a new specialty beef jerky store in Charleston.
3,200: Commercial square footage in the one-acre site on King Street SCANA is selling off to pay for a settlement with SCE&G customers.
160,000: Square footage of the Embassy Suites currently under construction just past the Ravenel Bridge in Mount Pleasant.
This week in real estate
+Luxury sale: Belmond Charleston Place, one of the largest, priciest and best-known hotels and business-meeting destinations in South Carolina is changing hands.
+'Attainable' housing: a new nonprofit focuses on creating "attainable" housing — homes affordable to families with incomes that are higher than most in the Charleston area but not high enough for a home in Mount Pleasant.
+New flood maps: Your Berkeley County property may now be in a flood zone.
---
60 Montagu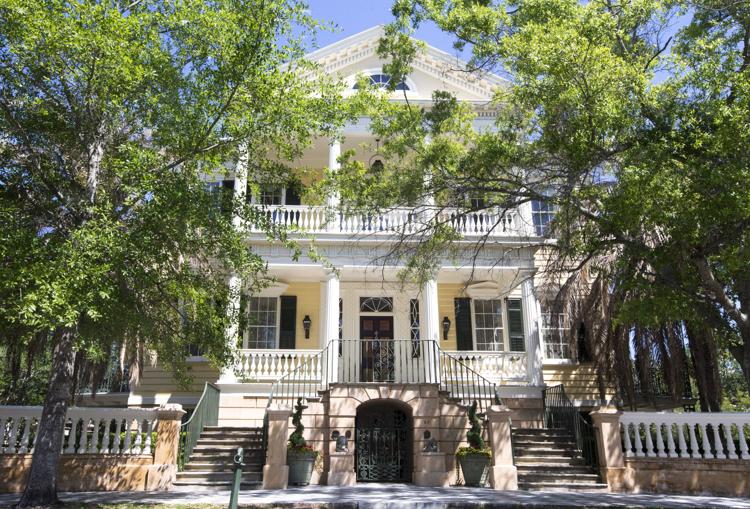 The three-story, antebellum Gaillard-Bennett House at 60 Montagu St. recently sold for $5.6 million. It was priced at $12.95 million before a twice-delayed auction, originally set for May, then July and later September. The latest asking price before the last scheduled auction was $6.99 million.
Upcoming real estate events
Dinner meeting: Charleston Apartment Association's monthly dinner meeting is set for Jan. 15.
Financial reviews: Origin SC offers ongoing one-on-one financial review sessions. It provides professional financial, housing and health counseling services to residents and businesses of South Carolina.
For the full real estate calendar, click here.
Charleston-area transactions
---
Did a friend forward you this email? Subscribe here.
Craving more? Check out all of the Post and Courier's newsletters here.