A few feet away from where HBO is filming a new comedy series at Citadel Mall, a different kind of production group is setting up shop.
Charleston Performing Arts Center is moving into the nearly 6,600-square-foot space vacated last year by the locally based retailer Palmetto Moon. The arts venue is leaving its 2,400-square-foot site on Folly Road on James Island after five years.
"We have loved every minute that we have been in our small, unassuming, metal-framed building where we created an entertainment venue that has accomplished so much in five seasons," executive director Scott Pfeiffer said.
"Every new patron that walked in our doors was amazed at what they saw once they entered from the dirt parking lot," he said. "Who knew that an actual theater could rise from a shell of an auto body shop, succeed for five seasons and become known as 'the gem of James Island'? We did. And we did it."
The time has come, though, to move on, Pfeiffer said.
"We have outgrown the space on Folly Road," he said. "The number of students we are getting and the number of performances we are doing and the complexity of the shows required more space. The new site will reduce some offsite storage as well."
The agency has launched a fundraising campaign and does not have a set date for when the new venue will be completely built out. But it will be this year, Pfeiffer said.
He said the new venue is centrally located, has plenty of parking and has three times the space.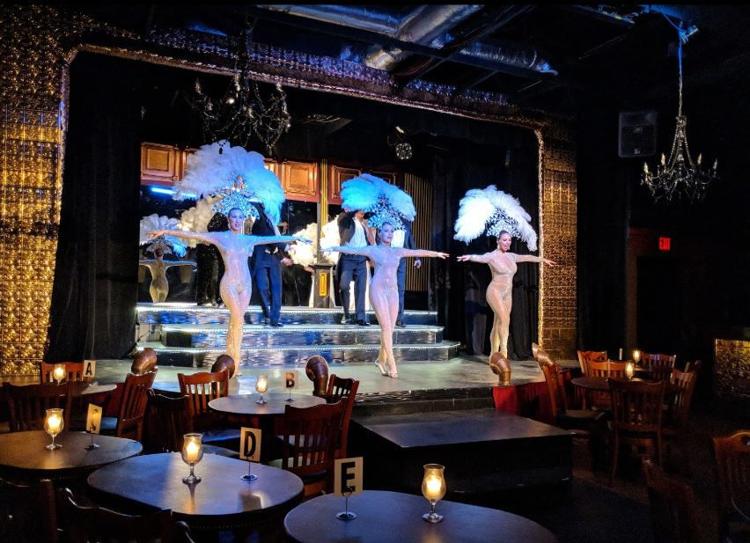 The existing site also is up for sale. Pfeiffer said his group has been leasing it month to month and didn't want to have to uproot productions mid-season if the building suddenly sold. He hopes the Citadel Mall lease will be a long-term arrangement, he said.
As a test run, the arts center performed a production recently in its new mall space.
"They came and did a pop-up event and did 'Annie' in January, and it was extremely successful," said Ginger Davis of Trademark Properties, which, with partners, owns the interior of Citadel Mall along with the former Sears and J.C. Penney sites.
The sold-out show was so successful it added a ninth performance, Pfeiffer said.
"They got a lot of great new exposure for the program," Davis said. "We are excited about the cultural element that it will bring to the property."
The performing arts center will launch workshops March 18 at the James Island facility before moving permanently April 1 to the mall location.
"Part of their mission is to get kids to work with people who have Broadway experience," Davis said.
The group is currently involved in an Off-Broadway production of "My Princess Diana" in New York City.
Its next production in Charleston will be "Broadway Rewind" in June and July. The musical revue will start with current Broadway productions and backtrack to the roots of musicals, Pfeiffer said.
Near the new performing arts venue in the mall, HBO is leasing the former big-box Sears space to film scenes for its upcoming TV series "The Righteous Gemstones."  It's about a dysfunctional family of televangelists. An air date has not been announced.