You're seeing the Post and Courier's weekly real estate newsletter. Receive all the latest transactions and top development, building, and home and commercial sales news to your inbox each Saturday here.
With the economy at full throttle and jobs aplenty, the Charleston region is seeing a resurgence in office development.
Nearly 860,000 square feet was under construction during the three months of the year, marking the largest amount of office development in 20 years, according to Charleston-based real estate firm Bridge Commercial.
Total inventory jumped to 13.3 million square feet while about 112,000 square feet of new office product became available in downtown Charleston and Daniel Island during the first quarter.
Vacancy is down to 8.9 percent, but asking rents have edged up to more than $28 a square foot, hitting a market high for the region, according to the report. Rents are highest on peninsular Charleston while they are lowest in West Ashley.
Want to receive this newsletter in your inbox every Saturday? Sign up for free.
---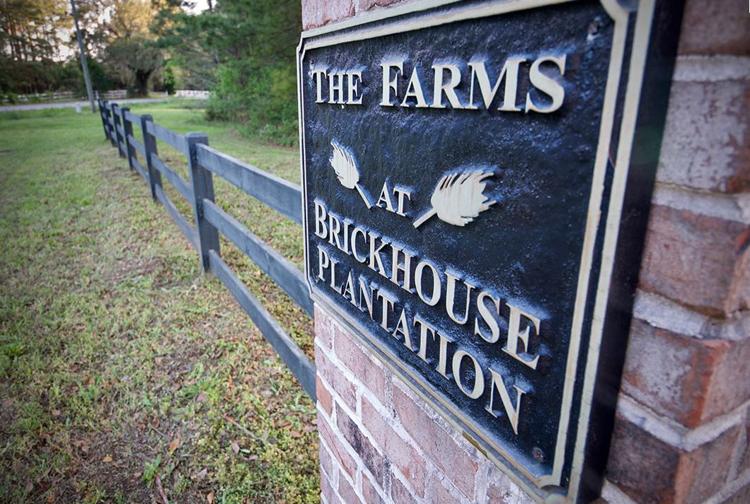 The Farms at Brickhouse Plantation sits off River Road and has potential for further development in a part of Charleston County undergoing rapid change.
By the numbers
3: Number of wings Charleston International Airport will have when it completes construction on a new concourse. Work is expected to start in 2021-22, adding several new gates to the state's busiest airport.
22.5: Asking price in millions of dollars for the Carroll Building in downtown Charleston where the Art Institute of Charleston once operated. It's well-positioned for hotel development.
35: Number of years a downtown Charleston jeweler has operated in the same location. He's retiring and offering marked-down merchandise to clear out inventory, eventually leaving an open spot of real estate on East Bay Street.
This week in real estate
+Declining sales: Even in a robust economy, home sales slipped again in April across the Charleston region as affordability and inventory problems stemmed transactions.
+Coastal threat: New study says three-quarters of the marshes and beaches from North Carolina to central Florida face a high risk of erosion by 2030. Folks, that includes South Carolina.
+New life?: The tallest building in North Charleston may not be torn down after all. A suitor has emerged possibly to buy and redevelop the 10-story former Naval Hospital that has caused its owner, Charleston County, much heartache.
The owner of the historic house at 93 Broad St. in Charleston qualified for nearly $750,000 in state income tax credits through a restoration effort.
Negotiation strategies: A four-hour course hosted by Charleston Trident Association of Realtors on May 15 explores techniques and strategies to improve outcomes and ensure smooth transactions for all parties. Cost: $55 member; $70 non-member.
Home ownership workshops: Origin SC is hosting home ownership, credit and budgeting workshops May 18-25. Cost: Free.
Charleston-area transactions
---
Craving more? Check out all of the Post and Courier's newsletters here.