You're seeing the Post and Courier's weekly real estate newsletter. Receive all the latest transactions and top development, building, and home and commercial sales news to your inbox each Saturday here.
Office and industrial occupancy rates post strong gains in 2018. What's ahead?
Driven by a diversified job market with aerospace and automative sectors leading the way, Charleston's booming economy continues to hum.
That's led to strong gains in office and industrial occupancy rates throughout the region, according to a report from commercial real estate firm Cushman & Wakefield/Thalhimer.
Office vacancy fell to 6.2 percent at the end of 2018, down from 6.6 percent the previous quarter, while the industrial sector posted a vacancy rate of 7.3 percent, down from 8.1 percent in the July through September period.
Developers completed 6.3 million square feet of new industrial space in 2018 and another 2.3 million square feet is expected to be built this year. Rent jumped 4.4 percent for the year to $5.56 per square foot. They are expected to hold steady in 2019.
As for the office market, the firm said absorption has outpaced the delivery of new product, causing the vacancy rate to plunge, but that could change in 2019. Several big projects, including Portside Ferry Wharf with 120,000 square feet in Mount Pleasant and 22 WestEdge with 155,000 square feet on the Charleston peninsula, are expected to be completed this year, adding significantly to office supply in the region.
---
Want to receive this newsletter in your inbox every Saturday? Sign up for free.
---
Newspaper heiress Hearst buys Charleston home
Patricia "Patty" Hearst Shaw, a newspaper heiress who made international headlines after being kidnapped in 1974 by a leftist guerrilla organization, now owns a house on Charleston's historic lower peninsula.
By the numbers
6: Number of rooms at the inn in the Old Village Post House, where the restaurant closed in Mount Pleasant earlier this week after the property sold.
10: Number of bidders for state-owned utility Santee Cooper based in Moncks Corner.
328: Number of acres to be protected near Four Holes Swamp in Dorchester County through a conservation easement. It's not far from the new Volvo automotive manufacturing plant in Berkeley County.
This week in real estate
+Room at the inn: Long-planned Hotel Bennett is called a "crown for hospitality" for Charleston's luxury lodging industry.
+Slimming down: Women's apparel chain Charlotte Russe is closing 94 stores, including three in South Carolina and one in Charleston area.
+Reeling it in: Longtime Charleston Angler fishing supply shops are moving from brick-and-mortar sites to a web-based approach to lure in customers.
Remnants of Civil War in Charleston houses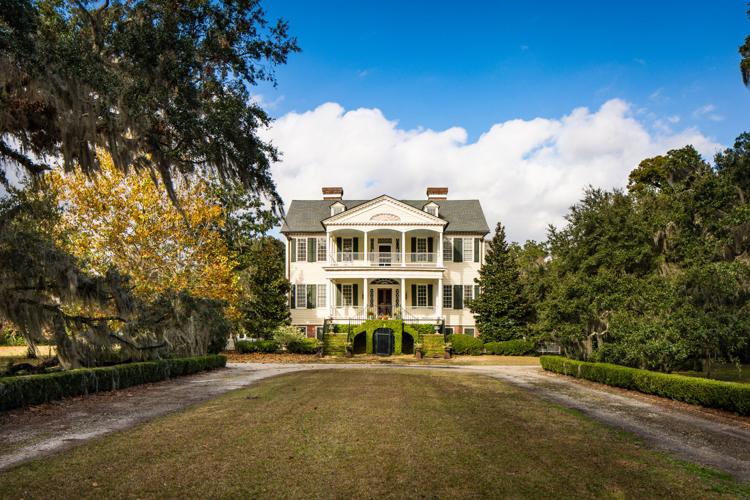 The William Seabrook House on Edisto Island still includes graffiti from the time it was occupied by Union troops during the Civil War.
Home show: Myrtle Beach Home Show is going on this weekend at the Myrtle Beach Convention Center. Price: $5
Home ownership, budgeting and credit workshop: OriginSC will host several events throughout the Charleston region during February to help those looking to buy a house.
Remodeling expo: Learn the latest in house makeovers with industry experts' tips during the March 1-3 show at the Charleston Area Convention Center in North Charleston.
Charleston-area transactions
Did a friend forward you this email? Subscribe here.
Craving more? Check out all of the Post and Courier's newsletters here.