A flurry of new shops are opening across the Charleston region ahead of Mothers's Day, when spending is expected to hit a record $25 billion this year.
They include a jewelry store, home decor shop, bridal shoe boutique and a donut emporium. Meanwhile, a longtime Charleston jeweler is retiring and launching a closing sale Friday.
At the new Shoppes at Carnes Crossroads in Goose Creek, Polly's Fine Jewelry now offers a third store in the metro area just down the street from a new Dunkin' donuts shop in the same shopping center.
Thirty-year Polly's employee Brenda Powell will manage the new store at 2511 N. Main St., which opened Monday. Dunkin' at 2519 N. Main opened Wednesday.
Polly's grand opening celebration is planned for June, but details have not been announced. Polly's offers other locations in Mount Pleasant and North Charleston.
Two more Dunkin' shops are in the works throughout the region, according to franchise owner George Ross, CEO of Coastal Franchising.
They are going into the reworked Knightsville Crossing Shopping Center in Summerville, where Grayco Hardware and Parker's convenience store plan to open in the summer, and in a planned shopping center across from Cane Bay Plantation on the northwestern edge of the sprawling Nexton development in Berkeley County.
The Carnes Crossroads Dunkin' is part of the "next-generation design" for the company, one of 50 the company unveiled this year. It features a drive-thru exclusively for mobile ordering.
Also on the way in the Shoppes at Carnes Crossroads is a new Sherwin Williams paint store, East Bay Deli and Steel City Pizza. The paint store should be open by the end of the month while the two restaurant sites remain to be upfitted.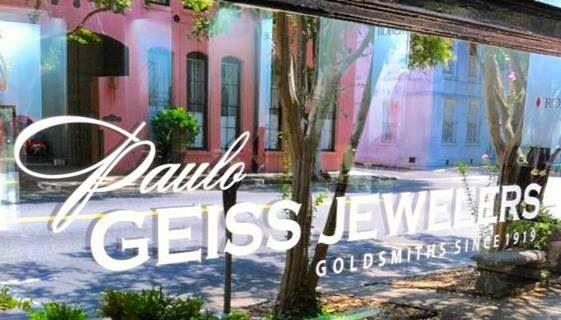 Retirement sale
In downtown Charleston, the owner of Paulo Geiss Jewelers at 116 East Bay St. is retiring after 35 years in business at that location.
The jewelry shop will launch its closing sale at 10:30 a.m. Friday when everything, including items in the vault that have never been displayed, will be marked down to liquidate merchandise.
Geiss' maternal grandfather opened his first jewelry store in Brazil 100 years ago. After immigrating to the U.S. in 1964, Geiss' father, Bruno, opened a store in Spartanburg in 1967. After studying the craft of goldsmithing in Germany, Geiss returned to open a store in Charleston in 1984.
"I always liked to work with my hands," he said. "So, I enjoyed creating jewelry, especially the artistry of it."
Geiss and wife Beth plan to travel to see family after retiring. His brother, Carlos, runs Geiss & Sons Jewelers, the original store in Spartanburg, and his brother, Fernando, has owned Geiss & Sons Jewelers in Greenville since 1987.
Home decor
On Friday, a new Bahamas-inspired home furnishings shop will debut in downtown Charleston.
The Amanda Lindroth Collection will open its flagship store at 445 King St., offering tableware, home decor and women's accessories.
"Charleston is well known for its hospitality and great parties hosted by stylish Southern women," said Lindroth, a native of South Florida. "We ... hope the shop will offer a chic backdrop for some memorable events to come."
The shop will be transformed into an island-inspired room with an interior tent, Lindroth's signature seagrass matting, vintage rattan and wicker furniture, and a full dining table set with pieces from her entertaining line.
In addition to hosting parties and events, the shop will carry island-related pieces such as lanterns, wicker trays, seagrass-wrapped glassware, block-print linens, and bags, among other items.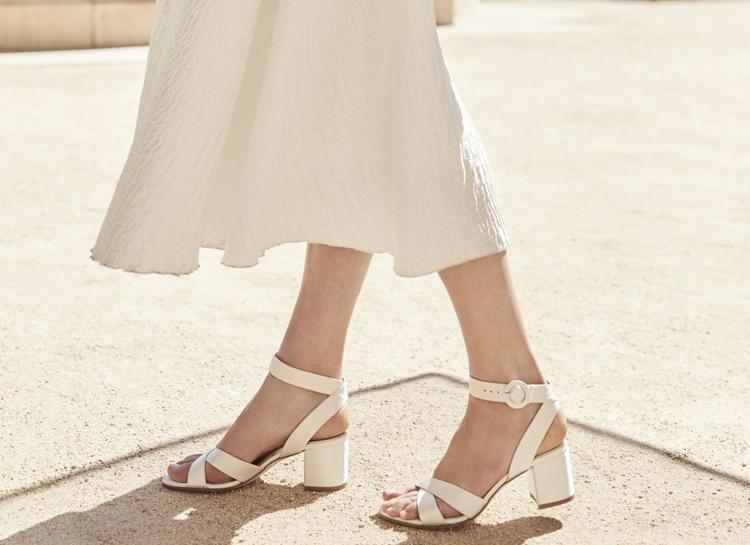 High heels
Also on King Street, a new retailer offering $245 pairs of bridal shoes stepped into town Wednesday.
New York City-based Margaux's Bridal Atelier launched a pop-up shop in the former SieMatic kitchens space at 444 King St. The upscale kitchen shop closed in March after a 10-year run beside the American Theater.
The shop offers a personalized collection of bridal footwear, each style handcrafted to order at Margaux's factory in Spain. Ordered pairs will be delivered in 10-12 weeks. Prices start at $245.
The King Street site also will host wedding-related events with top artists, designers, planners and brands in the industry.
It's the brand's sixth pop-up location in addition to its New York City flagship site on Bleecker Street and a pop-up in Bloomingdale's in New York. Others are in Boston, Palm Beach, San Francisco and Nantucket.
Each pair can be personalized with details such as an engraved monogram plate on the sole, a "something blue" lining and custom sizing. The shop will be open through the end of June.
The pies have it
A former Mount Pleasant sandwich shop is getting a new tenant.
Orlando's Pizza of Daniel Island is expanding across the Wando to the former Momma Goldberg's Deli space at Mathis Ferry Road and Wingo Way, not far from the base of the Ravenel Bridge.
The current location for Orlando's is at 295 Seven Farms Drive.
Lights out
Another Burger King has closed, but it doesn't appear to be related to the closings of five others tied up in a lawsuit.
The fast-food restaurant at 6889 Dorchester Road near Charleston Air Force Base recently went dark. Built in 1981, Burger King sold it to Restaurant Units Corp. of Houston in 1990. 
A sign on the door directs customers to the nearest Burger King at 5125 Ashley Phosphate Road on an outparcel at Festival Centre. The Ashley Phosphate location is owned by Burger King.
The others that recently closed include three in Summerville and one each in Moncks Corner and Mount Pleasant.
Cleaning up
Two new car washes are on the way to the Charleston suburbs.
Coast Car Wash has begun site work on Ladson Road in North Charleston near the Bojangles' at Palmetto Commerce Parkway. The car wash is not associated with the company of the same name in Wisconsin, according to a spokesperson there.
Also, Auto Bell is planning to build a new car wash at 1753 N. Main St. in Berkeley County near the Sangaree subdivision.
Branching out
A Mount Pleasant consignment shop is branching out to West Ashley with a third location.
The Red Dresser recently leased 960 square feet at 936 Savannah Highway, according to the commercial real estate firm Southeastern Management Group. The current tenant, gift shop Fourteen & East, is moving online.
Red Dresser has other locations on Mill Street and on U.S. Highway 17 in northern Mount Pleasant, according to its website.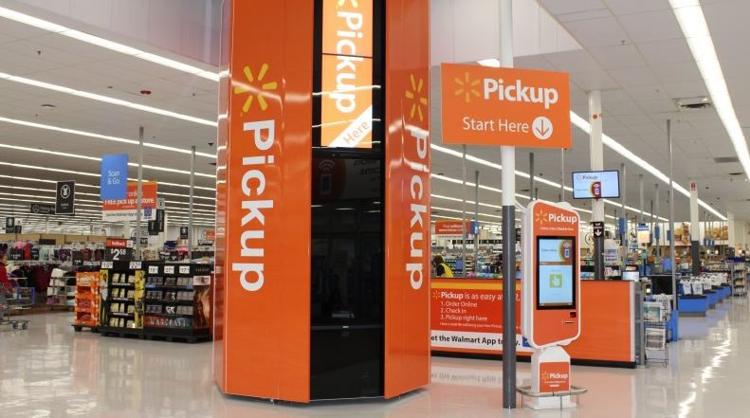 Big makeover
Walmart will celebrate completion of the overhaul of its West Ashley supercenter with free cakes and cupcakes Friday.
Upgrades at the store at 3951 West Ashley Circle include an electronics section with interactive displays, revamped bakery and product layouts, updated pharmacy, a new mother's restroom, new paint inside and out, and new signage, lighting and flooring throughout the store, among other improvements.
The makeover is part of a $45 million effort the Arkansas-based retail giant will make in stores across South Carolina this year.
The free goodies will be offered starting at 8 a.m. while supplies last.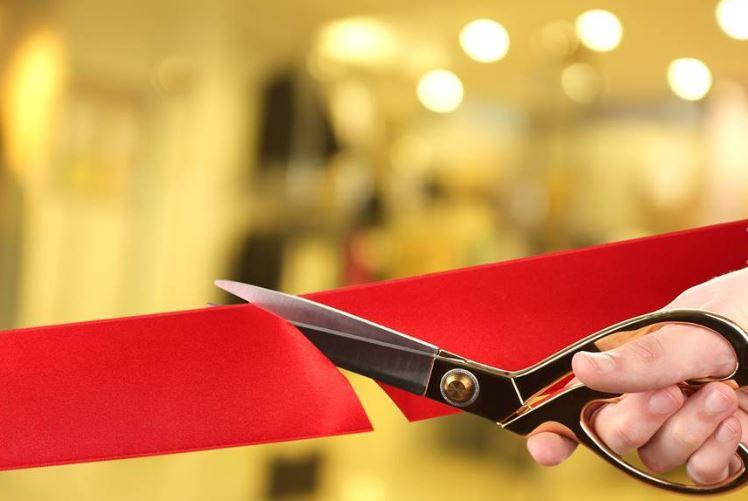 Changing hands
Celebrating new ownership is Big Billy's Burger Joint at 5070 International Blvd. in North Charleston. The new owners are Greg and Ellen Leonard. The shop previously was owned by Wade Boals, who also owns Noisy Oyster and Hooked Seafood.