'Tis the season to get tidy. 
As the chaotic, stress-filled 2020 comes to an end, and holiday boxes need to be repacked and put away, you may want to channel your inner Marie Kondo or rewatch The Home Edit for some inspiration. Or, if you're feeling the drain, consider calling a professional. 
Heidi Johnson, owner of Heidi's Green Cleaning and Organizing, has been doing professional cleaning on and off for the last 25 years. During that time she's learned that sometimes people need help with cleaning but more often, people need help organizing. 
"Sometimes, to get to cleaning you have to start with putting things away," Johnson said. "I've noticed in recent years, training people is almost better."
She tackles small jobs like pantries and closets. 
Johnson said there's books and videos and think-pieces all around for people looking to take on tidying themselves, but sometimes it can become cumbersome.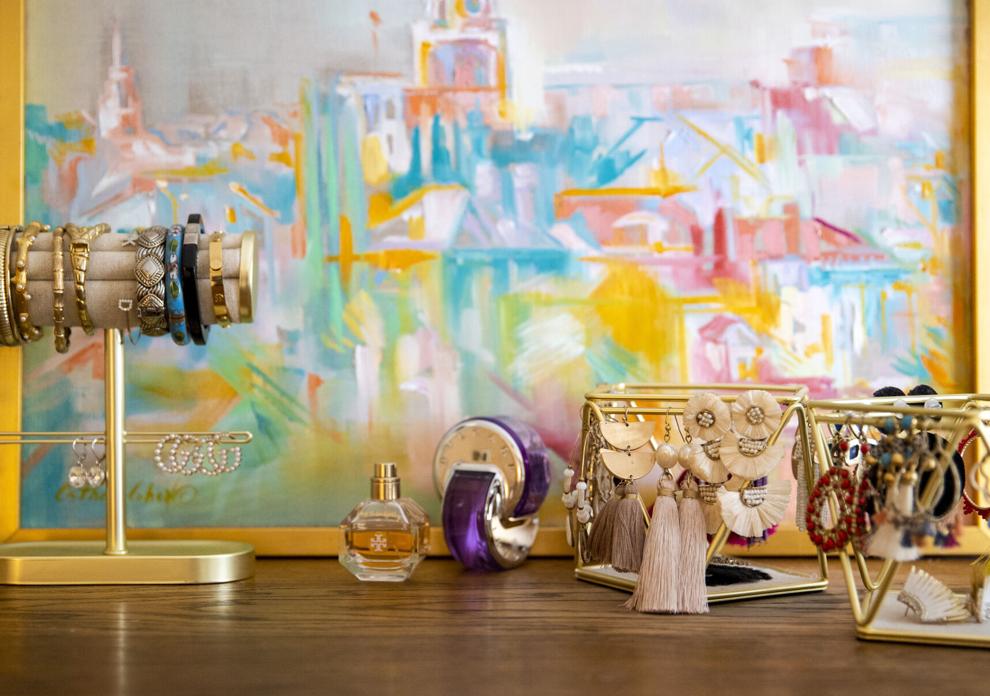 "I have had some organizing jobs where they do watch those programs, it inspires them and they try to do it themselves and get so far," Johnson said. "But sometimes people get overwhelmed. They need a coach, someone to say 'Come on, let's remember the goal.'"
Sometimes the "get it all done this weekend" goal isn't realistic, and Johnson said a layered approach works well, too. Checking in on cluttered spaces every three or six months could slowly get your space where you want it to be.
Johnson said she is partial to Kondo's tidying teaching method: touching objects and registering whether or not the object brings joy and purpose to you life.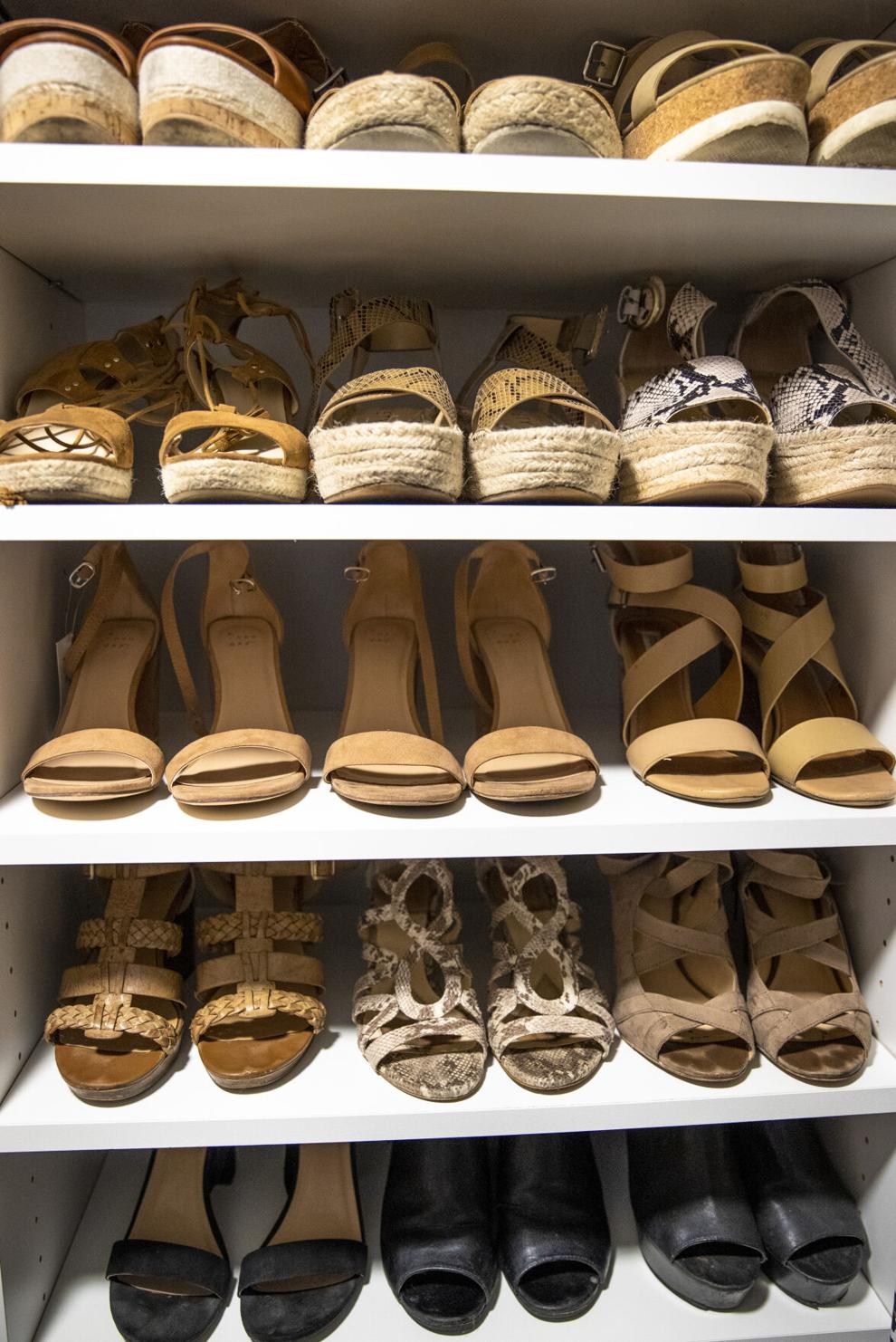 Jennifer Truesdale, owner of STR8N UP Professional Organizing Services, said she is one of 350 certified professional organizers in the world. She's logged 1,500 hours with clients and taken certification classes.
Truesdale warned people taking on tidying by themselves that the shows may mislead them into thinking they can get an entire room or house done in one day.
Truesdale said there's a demand and increase in people wanting "Instagram-worthy homes. They want to see the very beautiful aesthetics of it all."
Truesdale said she saw an increase when the coronavirus pandemic shut the country down, forcing people to stay home more.
"Home offices and schoolrooms were makeshift, but then there was a need for more conducive environments for working and studying at home," she said. 
She works with clients on a case-by-case basis, determining their needs and how soon they want work to be done. She works on both residential and commercial organizing. For businesses, she focuses on smaller ones with fewer than 10 employees. 
Truesdale said residential tidying demands usually focus on the kitchen, home office, closets, clothing, garages and paper. She said about half of her work includes advising and instructional work, while the other half is doing the work herself. 
"I talk throughout my sessions, constantly giving tips and training or instructing why we're approaching something the way I am," Truesdale said. 
But why do we love watching those organizing shows, sometimes watching two, three or four in one sitting?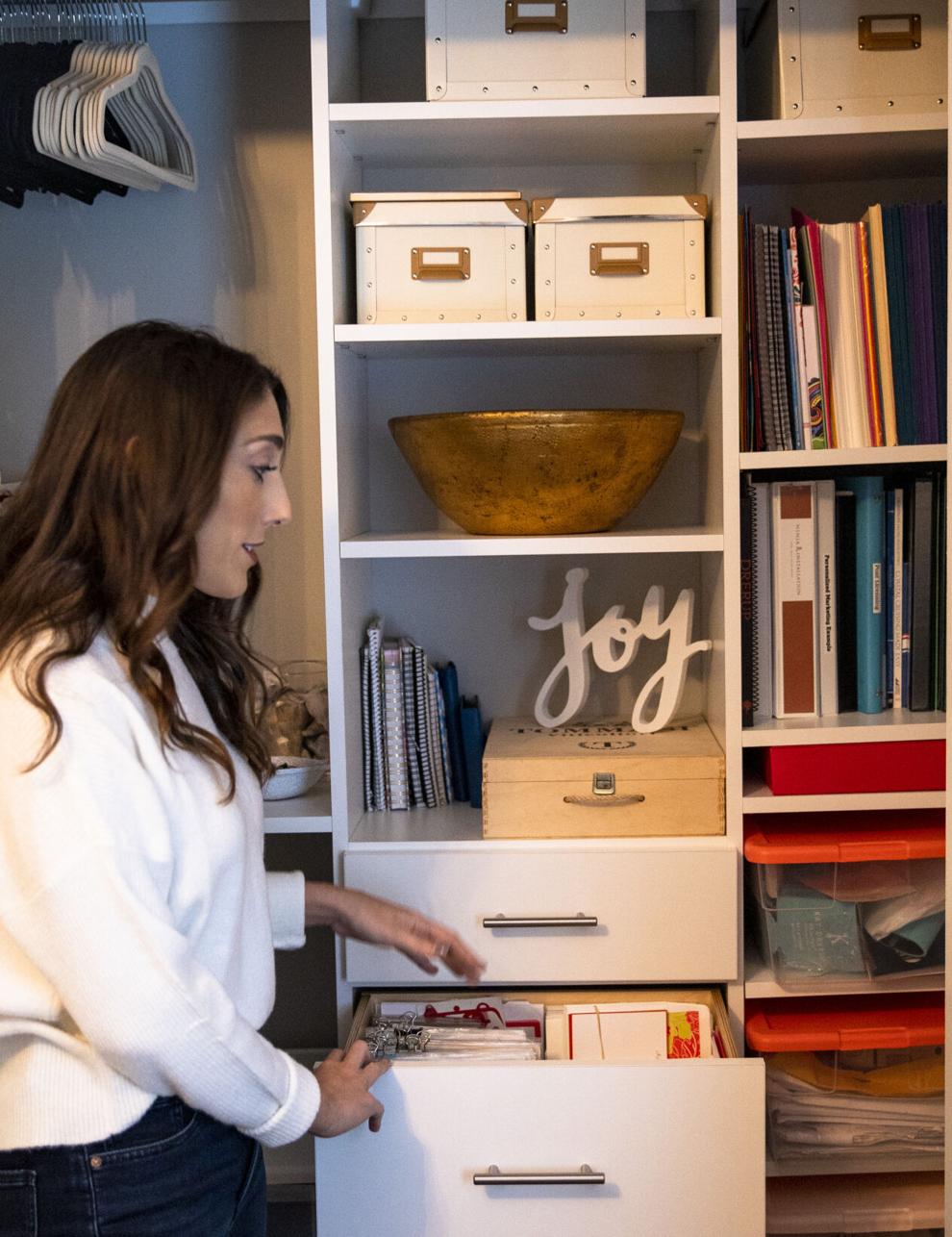 Sarah Robertson, an associate psychology professor at the College of Charleston, said there's a lot of evidence to suggest that organizing is therapeutic.
"In the context of the pandemic, people are working from home a lot more and seeing clutter in their home that they hadn't been that aware of prior to the pandemic," Robertson said. "They're also experiencing high levels of stress because of the pandemic."
A study posted in the Personality and Social Psychology Bulletin from 2010 found that how people describe their homes correlates with the level of the stress hormone cortisol.
Robertson said people who described their homes using words like "clutter," "disorganization" and being "unfinished" had cortisol levels remain high throughout the day. People who described their homes as being "calm" or "organized" showed cortisol levels drop throughout the day.