You're seeing the Post and Courier's weekly real estate newsletter. Receive all the latest transactions and top development, building, and home and commercial sales news to your inbox each Saturday here.
Charleston-area home showings down for 11th straight month
While Charleston-area home sales are just slightly off last year's pace through the first half of the year, home showings continue to lag.
For the 11th consecutive month, the number of people walking through doors to check out a house dipped across the Lowcountry in June.
The ShowingTime Showing Index for the Charleston region reported the number of doors being opened for prospective buyers dropped 6 percent in June. Showings have been down every month since last August and are off an average 9.4 percent over 12 months through June.
The good news is the negative showing rate has moderated in recent months from the double digits last fall and earlier this winter.
Sales are down for the year through July a scant 0.6 percent, but if more homes were available at price points people could afford, sales would be higher, according to Wil Riley of the Charleston Trident Association of Realtors.
"The rise in home prices is outpacing income growth," he said. "In our region, the $53,000 median household income does not align with a median home price that's climbing toward $300,000."
Nationally, showings dipped 1.8 percent, and an official with the Showing Index said declines have moderated across much of the nation.
"Activity in the South and Midwest remains slightly slower than in 2018, though there is more buyer activity in the lower price quartiles of the market," said ShowingTime Chief Analytics Officer Daniil Cherkasskiy. "Pricier homes continue to see less traffic compared to the same time last year."
---
Want to receive this newsletter in your inbox every Saturday? Sign up for free.
---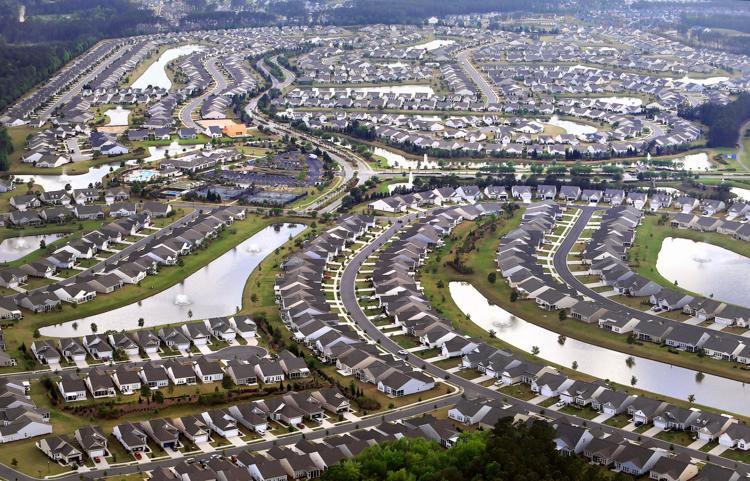 The Charleston region has topped another list. This time realtor.com puts the coastal South Carolina city at the top of all moving destinations in the U.S.
By the numbers
2: Number of new restaurants around Charleston with delayed openings because of Hurricane Dorian. 
84: Age of Frank Edward Lucas, the "L" in LS3P Associates Ltd., when he died earlier this week. Lucas started a one-man shop in a Charleston basement and built it into one of the largest architecture firms in the Southeast.
1,900: Square footage of Parkland USA, the U.S. headquarters on Daniel Island of a Canadian oil and gas firm eyeing expansion across the American market, and especially the Southeast. Parkland operates 2,600 gas stations in North America and the Caribbean.
This week in real estate
+Shelved: The planned expansion of Publix supermarket on Daniel Island is on hold after disagreement over design elements.
+Housing costs: Lowcountry residents ponder the price of housing versus lengthy commutes.
+Sold: A Columbia developer recently bought the original North Charleston City Hall and plans to redevelop the Park Circle site into a mixed-use project.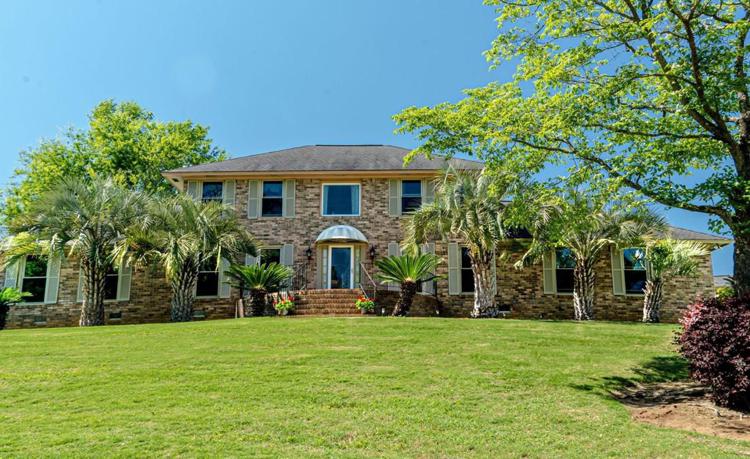 Beth Gregg's Santee home was once the residence of Lucien Laurin, the trainer to horse-racing legend Secretariat. Provided/Beth Gregg
Owning a home: Origin SC offers free workshops on home ownership and credit improvement at various times and locations through Sept. 22.

Sneak peek: Mount Pleasant Racquet Club will offer a free on-site open house with a virtual tour of its planned new facility at 3236 Highway 17, 6-8 p.m., Sept. 12.
Charleston-area transactions
Did a friend forward you this email? Subscribe here.
Craving more? Check out all of the Post and Courier's newsletters here.