You're seeing the Post and Courier's weekly real estate newsletter. Receive all the latest transactions and top development, building, and home and commercial sales news to your inbox each Saturday here.
Charleston apartment glut to raise vacancy rate, allow renters to shop around
A slew of new apartments opening in the Charleston market this year will lead to a rise in the vacancy rate, the highest in the state.
At the same time, it will help renters navigate the high cost of living in Charleston as complexes compete for new tenants with the rise in supply in the market with the state's highest rental rates.
A new study by California-based real estate investment firm Marcus & Millichap projects Charleston's apartment vacancy rate will rise to 7 percent this year, higher than Columbia's projected 6.3 percent rate and Greenville-Spartanburg-Anderson's 5.1 percent expected vacancy level.
About 4,100 new units are expected in the Charleston area this year. Columbia will see 500 new apartments, and the Upstate hub will pick up about 700 new units.
While more units will be available and could lead owners to offer more concessions as tenant enticements, the real estate investment firm believes higher supply is in core areas and will be absorbed over the long term with the region's booming economy.
Charleston's rents will grow to an average of $1,172 this year, up 3.7 percent. Meanwhile, the state's other two hubs in Columbia and the Upstate will see average rental rates rise 4.5 percent because less product is being built. Still, they are both command lower rental prices than Charleston. 
Columbia's average rental rate will rise to $955 while the Greenville-based market's average rate will climb to $984 this year, according to the report.
---
Want to receive this newsletter in your inbox every Saturday? Sign up for free.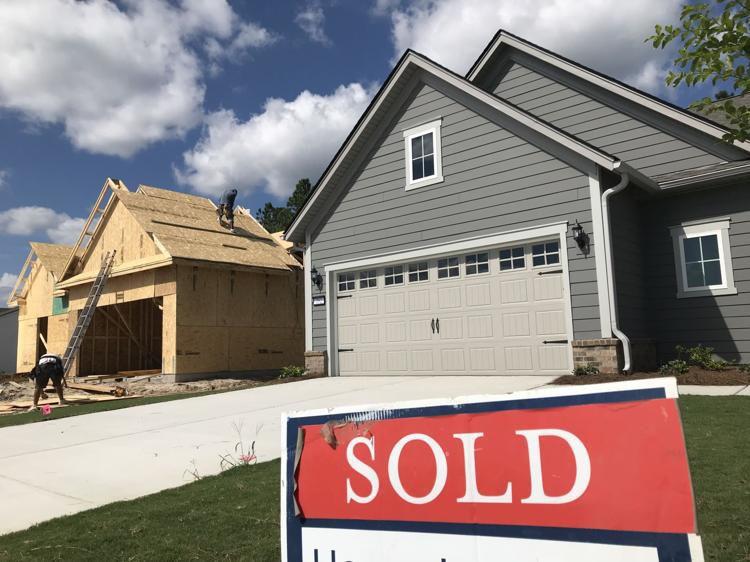 Residential transactions rose 3 percent across the region in May, boosted in part by falling interest rates during the warm-weather thrust of the home-buying season.
By the numbers
2: Number of Yeti cooler namesake stores in the U.S. after its second signature shop in the nation opened in downtown Charleston Friday. 
150: Roughly the number of households in Park Circle in North Charleston when Park Circle was founded in 1912, long before the area became part of the city formed 60 years later. North Charleston is now the state's third largest municipality. behind Charleston and Columbia.
1,000: Number of applications North Charleston Housing Authority received in one day last year for low-income housing vouchers. The agency recently opened the wait list for applicants for the first time since early 2018.
This week in real estate
+Rental shock: Renters pay dearly for living in Charleston.
+Coastal threat: As South Carolina's economy shifts toward the coast, it puts development at greater risk of hurricanes and the state at the top of credit risks.
+Flood payments: Charleston region nets a chunk of $1 billion in federal flood payouts.
Retire Magazine has named Cane Bay Plantation in Berkeley County, above, and Cresswind in Summerville among the top 50 master-planned communities in the U.S. Three others are in South Carolina.
Condominiums on display: The Gadsden, a new condominium building in downtown Charleston, will host a free open house noon to 3 p.m. Saturday at 5 Gadsdenboro St.
Homeownership workshops: Origin SC continues to offer free seminars on owning a home, credit and budgeting through June 27 at various times and locations in North Charleston and Summerville.
Charleston-area transactions
Did a friend forward you this email? Subscribe here.
Craving more? Check out all of the Post and Courier's newsletters here.