There's no slowdown in the number of Charleston-area retailers setting up shop.
A bevy of businesses will celebrate grand openings over the next week with expansions, relocations, new additions or a total rebuild.
Among them are Yeti, Big Lots, Polly's Fine Jewelry, Lake Pajamas and Bojangles, and they are spread throughout the region.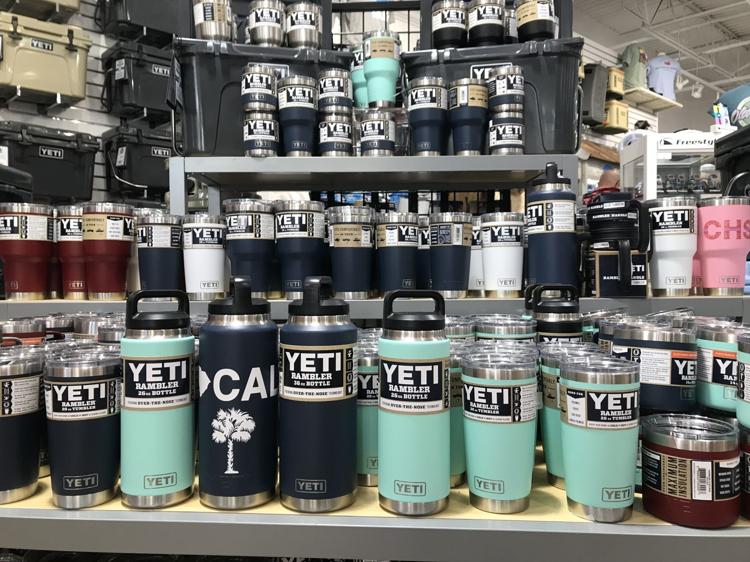 Cool it
The biggest new arrival is cooler maker and retailer Yeti. The Austin, Texas-based company will open its signature store in downtown Charleston June 14.
The company has been renovating a 5,000-square-foot space that once housed a bookstore at 360 King St. for several months.
"Charleston's passionate outdoor, fishing and culinary communities make it an ideal city for our latest store," Yeti Holdings CEO Matt Reintjes said in a statement. "South Carolinians have long been wonderful supporters of Yeti, and we are excited to further share our brand in this unique coastal city."
In addition to selling coolers, drinkware and outdoor living accessories, the store will feature a bar offering craft beers, wines, coffee and "quick bites."
The new shop also will feature live entertainment, including music acts, film screenings, demonstrations and workshops.
Announced last fall, the Charleston store is just one of two the company is opening outside of its hometown. The other is in Chicago. Yeti has estimated it would invest about $6 million in the brick-and-mortar expansion.
Locally, the premium cooler maker currently sells much of its pricey merchandise online and through numerous chains, including Half-Moon Outfitters, Palmetto Moon and Dick's Sporting Goods.
Yeti inked a 10-year lease in August for the King Street space.
Big move
On Friday, Big Lots will kick off the parade of weekend celebrations with a relaunch of its relocated Summerville store.
The Columbus, Ohio-based discount store will launch its grand opening with a ribbon-cutting ceremony at 8:30 a.m. Friday at 10150 Dorchester Road.
The first 50 shoppers entering the 36,216-square-foot store on Friday and Saturday will receive a reusable shopping bag filled with treats.
The store also will kick off a donation program benefiting Meals on Wheels food program of Summerville. Big Lots will donate $5 to the charity each time a BIG Rewards loyalty member redeems a reward at the Summerville store Friday-July 20.
Representing a new design for the company, the new shop is replacing one across the street next to Aldi discount grocery store.
New gem
Polly's Fine Jewelry will celebrate the opening of its newest location Saturday in the newly built Shoppes at Carnes Crossroads in Goose Creek.
The grand opening starts at 11 a.m. at 2511 N. Main St. (It has a Summerville address, but it's in Goose Creek.)
Look for food, a live DJ, bounce house, a chance to win prizes and gift certificates, and a special sale.
Co-owner Polly Moore is looking forward to meeting residents in the Summerville and Goose Creek areas.
"We hope they will come out and bring the family and help us celebrate this Saturday," she said.
The new shop is Polly's third in the region. Others are in North Charleston and Mount Pleasant. Since 1986, Polly's Fine Jewelry has been locally owned and operated by Polly and Richard Moore of the Isle of Palms.
With hours from 10 a.m. to 6 p.m. Monday through Saturday, the store is being managed by 30-year employee Brenda Powell.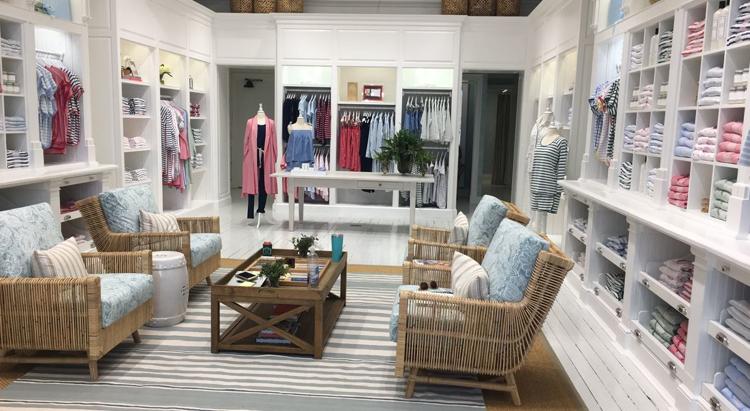 Pajama party
A downtown Charleston clothing store is adding an upstairs children's sleepwear shop.
Lake Pajamas at 153 King St. will launch the addition 10 a.m.-6 p.m. Saturday.
The opening will include a variety of activities throughout the day, including complimentary face painting, temporary tattoos, art projects, balloon artist and a book reading by local Charleston artist Raven Roxanne. The shop is offering a 20 percent discount off merchandise as part of the celebration.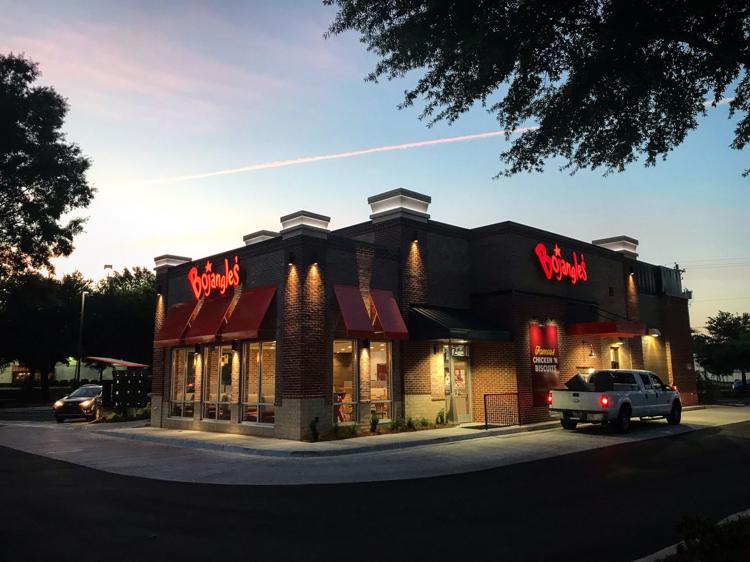 Mo' Bo'
Bojangles' chicken restaurant will celebrate its grand opening Saturday at 1221 N. Main St. in Summerville.
From 9 a.m.-3 p.m. the fast-food restaurant will donate a percentage of sales to the Palmetto Warrior Connection to help veterans transition from military to civilian life.
The event will include family-friendly activities such as free face painting, balloon art, photo booth, a meet-and-greet with Charleston Southern University mascot Bucky and Bojangles' mascot Big Bo. Look for special meal deals and freebies with a purchase as well.
The newly built restaurant is owned by franchisee Rising Biscuits LLC, which operates six Bojangles' in the Charleston area.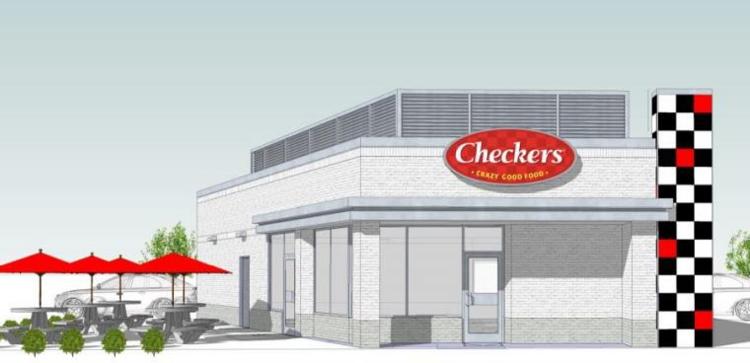 Check it out
A new fast-food restaurant is headed to West Ashley.
Checkers plans to convert a former bank building at 2069 Savannah Highway into a new dining spot, according to plans presented to the city of Charleston. An opening date has not been announced.
Rolling in
Dorchester County's seat of government near Interstate 95 now boasts a new tire shop.
Frasier Tire Service Inc. opened its fifth location in the state Monday at 840 Highway 15 in St. George. It offers automotive tire and repair services along with full medium commercial truck service, including 24/7 emergency roadside service.
Frasier has been an independent Goodyear dealer for the past 45 years. It sells Goodyear, Dunlop and Kelly brands.
The newest location was formerly LeGrande Fender Inc., a mainstay in the St. George community.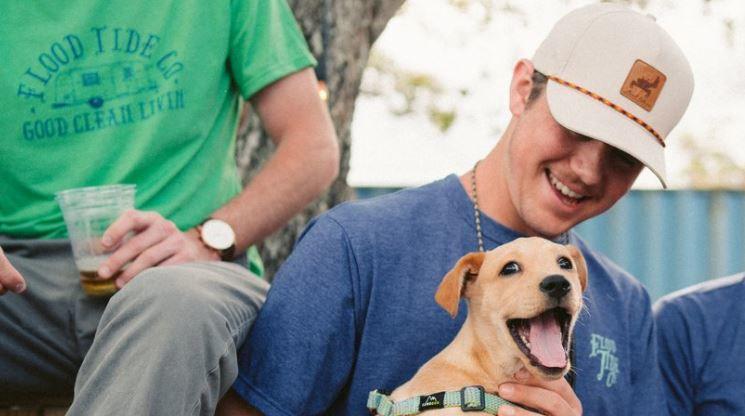 Flood of savings
West Ashley fishing and lifestyle clothing maker Flood Tide Co. Apparel is hosting a sample and warehouse sale Friday and Saturday.
The event runs 9 a.m.-6 p.m. Friday and 10 a.m. to 4 p.m. Saturday at 1727 Pineview Road, off Wappoo Road.
With discounts on t-shirts up to 70 percent, the event will feature drinks and food.
Fast-food refit
Another Charleston-area, fast-food restaurant could soon see an overhaul.
Wendy's at 5275 International Blvd. in North Charleston is slated for demolition and a rebuild, according to site plans.
Popping in
A downtown Charleston shop will feature a New York City-based interior designer's offerings over the next four days.
Nicki Clendening will be on hand 4-7 p.m. Thursday at Fieldshop by Garden & Gun in the Dewberry Hotel at 334 Meeting St. The designer will greet guests with complimentary cocktails and a preview of her collection of antiques and one-of-a-kind housewares, accessories and jewelry from around the globe.
The shop also will be set up 10 a.m. to 6 p.m. Friday and Saturday, and 11 a.m. to 5 p.m. Sunday.
Read all about it
A two-week-long book sale to raise money for charity is on the way to Mount Pleasant.
The Knights of Columbus Council No. 9475 will host the event June 12-26 at Christ Our King Stella Maris School at 1183 Russell Drive.
The book sale runs 10 a.m.-6 p.m. Monday through Saturday and 1-5 p.m. Sunday. Hardbacks will sell for $2; paperbacks $1.