An Atlanta real estate company recently laid out $106 million for three Charleston-area apartment complexes, 10 years after they sold for $51.1 million.
An affiliate of Carroll Organization of Atlanta bought complexes in Mount Pleasant and North Charleston earlier this month from JRK Properties of Los Angeles.
They include the 248-unit Springhouse on St. Ives Road and Cooper's Pointe, with 192 units, on Greenridge Road, both in North Charleston, and the 240-unit Hibben Ferry on Anna Knapp Boulevard in Mount Pleasant.
The new owner paid $47.8 million for the Mount Pleasant property on Shem Creek, $32.7 million for the former Springhouse units and $25.5 million for the nearby former Cooper's Pointe site. All of the properties are now called Arium with a town or street in the site name.
Home show
The Charleston Fall Home Show runs Friday through Monday at the Gaillard Center in downtown Charleston. It offers home tips, interior design consultations, architects' and contractors' thoughts, and home-making advice.
Attendance from 11 a.m. to 6 p.m. Friday is free. A VIP event follows with advance tickets at $15 and $20 at the door.
On Saturday, the show runs from 10 a.m. to 6 p.m. On Sunday, hours are 11 a.m. to 5 p.m. Admission is $7 before 2 p.m. and $2 afterwards both days. The first 200 families to pay the $2 admission on Saturday will receive a gift bag of Charleston treats. The first 200 after 2 p.m. Sunday will receive a free candle.
Guest speaker at 1 p.m. Saturday is Robert Leleux, former editor of Domino magazine and founder of the Southern Style Now Festival coming to Charleston Nov. 1-4. He and a few prominent Charleston designers will discuss Southern design and how it is influencing the rest of the country.
For the complete schedule, go to: http://charlestonfallhomeshow.com/schedule/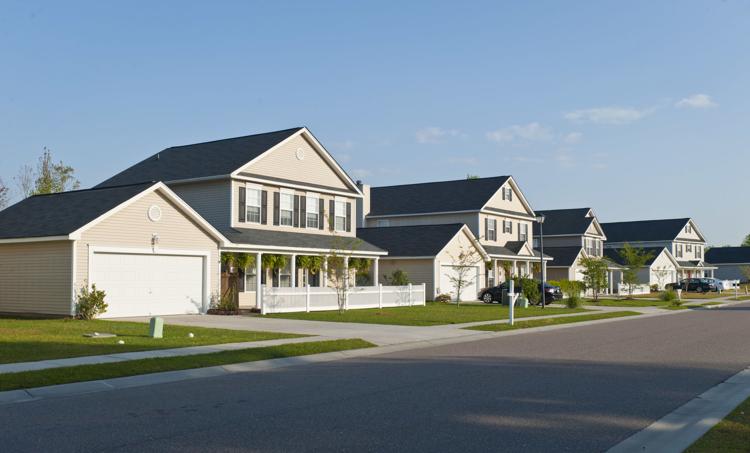 Final phase
A Summerville community of more than 1,000 homes is entering its final building phase.
Carrington Chase at Lakes of Summerville on Salkehatchie Street off Lincolnville Road has 40 homes under construction and 17 available to be bought. Developed by NLP Homes, an affiliate of National Land Partners, they include three bedrooms and two baths. Prices range from $179,900 to $258,000.
"It's been over a decade since we first started construction here and after nearly 1,000 homes built, it's hard to believe we are starting on our final phase of new homes," said Isabel Colonna, manager at Carrington Chase. "We're excited to welcome the last new families into the community, and this will happen soon, as we don't have many lots left."
On the way
An affiliate of Crescent Homes recently bought several acres in central Mount Pleasant from Hassell Tract Associates for $8.5 million. The 14-acre site is off 1536 Rifle Range Road in the Midtown area.
Founders Pointe at Midtown, will consist of 48 single-family detached home sites. Prices are expected to be in the $600,000 range. Construction should begin later this year.
New homes
A developing Berkeley County subdivision with 125 homes eventually now offers two models to view.
Centex Homes has set up the models in Sanctuary Cove in Cane Bay at 388 Sanctuary Park Drive off U.S. Highway 176.
The home builder also has added two more options in home designs, with smaller and larger floor plans. It now offers seven home layouts in the community.
Ranging from 1,588 square feet to 3,251 square feet, the home's prices start at $230,000.
"We are excited to offer these new designs at both the small and large end, with plenty of choices for people to have what they want and personalize the space to make it their own," said Ann Taylor, general sales manager for Centex Homes in the Coastal Carolinas. "From those who are looking to settle into their first home, families who need more flexibility and others who want to downsize to single story living, each of these seven floor plans capitalizes on space and design."
Some of the homes include water views, while all offer two-car garages.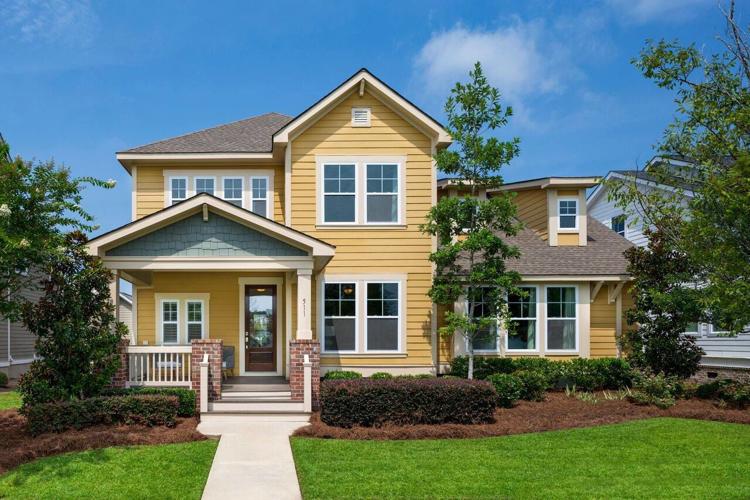 Next up in Nexton
Prospective home buyers will have a few more choices in one of the Charleston region's large developing, mixed-use communities.
Nexton, near Summerville, has added three new home builders to its mix. They include Ashton Woods, David Weekley Homes and Homes by Dickerson.
They join Pulte, Del Webb, Saussy Burbank and TrueHomes, which are already on the ground in the 5,000-acre Berkeley County subdivision where about 6,500 homes are slated to be built over the next decade or so.
Nexton selected the home builders based on their integrity, quality of work and forward-thinking design philosophy, which parallels the community's cornerstones, the community said in a statement.
The new model homes are set to open in October 2018.
Developed by Newland Communities, the Nexton community features homes priced from the $200,000s to the $500,000s.