A Charleston mansion dating back to 1801 sold recently at a sharply reduced price from the original listing.
The three-story, antebellum Gaillard-Bennett House at 60 Montagu St. fetched $5.6 million, according to Charleston County property records.
It was priced at $12.95 million before a twice-delayed auction, originally set for May, then July and later September. The latest asking price before the last scheduled auction was $6.99 million.
The new owners are Peter J. Horan and Diane L. Horan, who also own a South of Broad home, according to property records.
The former owners were Steven P. Stewart and Mary Caroline Stewart, who bought the property in 2004 for $3.5 million, land records show. Two years later, Steven Stewart added an adjoining lot at 58 Montagu for $727,500.
The recent sale includes that parcel and others at 40 and 42 Gadsden streets. The main house sits at the corner of Gadsden and Montagu streets.
The 9,345-square-foot grandiose abode features six bedrooms and five and a half baths.
Along with the main house is a restored former kitchen quarters, carriage house and a reconstructed tack house for all the mechanicals on the property. The 1.25-acre site includes expansive gardens, a newly built pool house and a saltwater pool.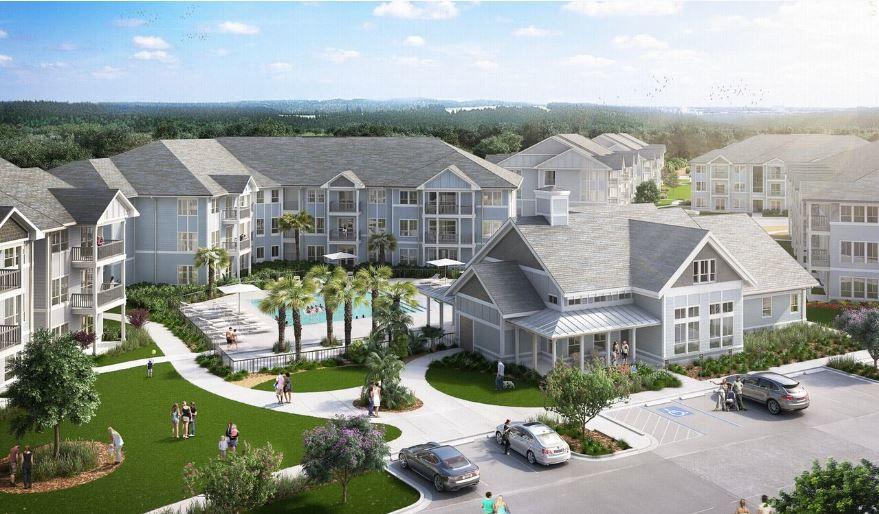 Apartments
A new multifamily complex is now open in Summerville.
Summer Wind, a product of The Beach Co. of Charleston, offers 267 units at 1001 Linger Longer Drive off U.S. Highway 17A.
"Summerville is one of the nation's fastest-growing cities – even outpacing Denver in growth," said Alan McMahon, development manager at The Beach Co.
The community's amenities include a pool, fitness center, yoga room, dog park and car- and dog-washing stations as well as a clubhouse with a coffee lounge, kitchen, game area and concierge services.
The units at Summer Wind offer studio and one-, two- and three-bedroom floorplans, with granite countertops, stainless steel appliances, plank flooring, nine-foot ceilings, sliding doors, in-unit washers and dryers and large closets. Rates range from $925 for a studio to $1,599 for a three-bedroom unit.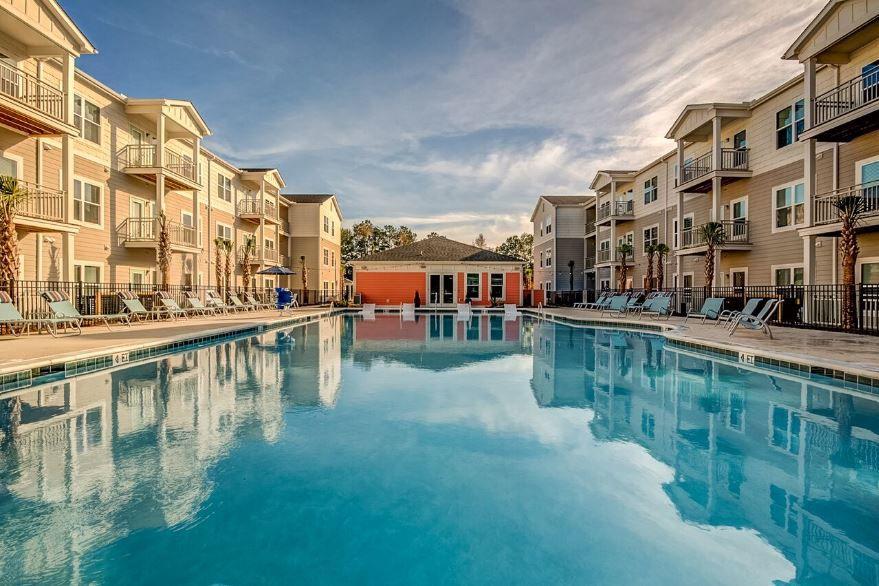 Also recently opened was 4830 Wescott Apartments in North Charleston.
The 182-unit development is a project of The Kalikow Group of New York and EYC Companies of Folly Beach. It offers three-story, wood-frame buildings and resort-style amenities at 4830 Wescott Blvd.
Rates range from $975 to $1,420 for one-, two- and three-bedroom units.
"Our Southeast projects have helped to create new communities in desirable neighborhoods that are in close commuting distance to good jobs, schools and downtown areas," said Ed Kalikow, president at Kalikow Group. "Wescott is the latest community that has been a success for everyone involved."
EYC has had a longtime partnership with Kalikow Group.
"We're especially proud of being able to create amenity-rich, energy-efficient and technologically advanced communities that will be terrific places for families to set down roots and grow," said Ellis Coleman, president of EYC.
Little vacancy
Charleston's continued strong growth propelled the industrial vacancy rate to fall during July through September.
The third-quarter vacancy rate dipped to 7.2 percent from 7.7 percent during the previous three months, according to commercial real estate firm Lee & Associates.
Rental rates dipped slightly in the third quarter to $6.02. The market absorbed nearly 1.3 million square feet. Six industrial buildings totaling more than 1.4 million square feet were completed during the third quarter. Nearly 1.9 million square feet remains under construction.
The entire industrial sector in the Charleston-North Charleston market totaled more than 80 million square feet at the end of the third quarter.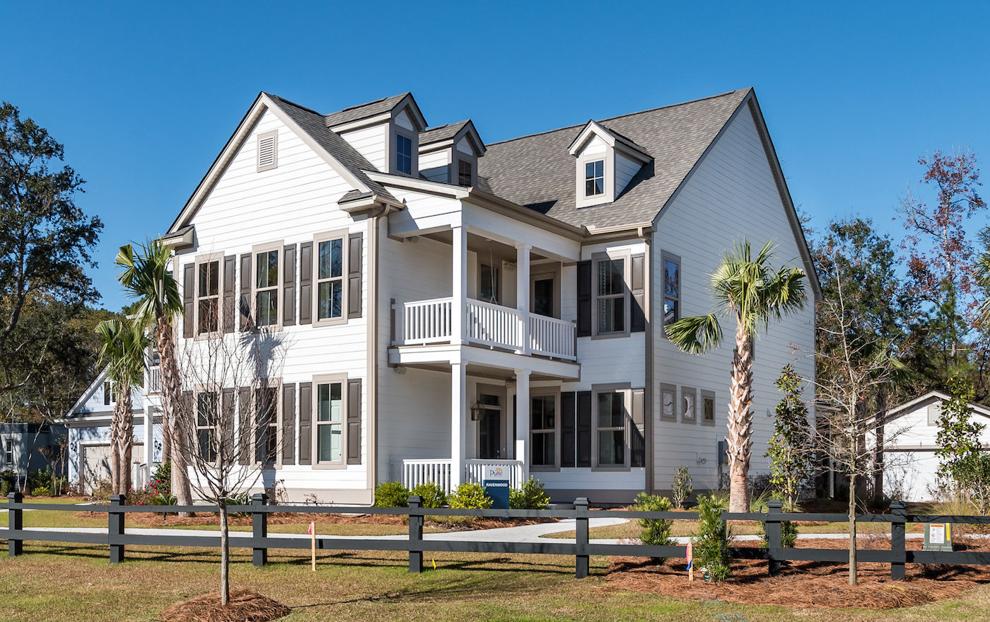 Floor plans
Pulte Homes has added five new "Charleston single" floor plans at The Arbors in St. Johns Woods, where work has begun on a pool and clubhouse for exclusive residents' use by next summer.
The new floor plans start at 2,036 square feet and pricing begins at $312,900.
With up to five bedrooms and three baths, the two-story Ravenwood is the largest in the series at 2,800 square feet. The home features first- and second-floor porches with a traditional Charleston-style side entrance.
"The Arbors offers new construction within well-established and picturesque St. Johns Woods," said Pulte Homes general sales manager Wendy Schart. "In the heart of Johns Island, it has an intimate feel and soon will have the added benefit of a private swim club for residents."
The 86-home development, with front porches and one- and two-car detached garages, includes a nearby park, playground, picnic areas and trails for walking and jogging. It can be found at 852 Halle Road, off Maybank Highway on Johns Island.
New homes
A new 41-house gated enclave is rising on the edge of the Francis Marion National Forest in Charleston County.
Awendaw Village will feature homes starting at 2,500 square feet just off U.S. Highway 17 less than a mile north of Sewee Outpost.
Surrounded by wooded landscape, the homesites will occupy less than 50 percent of the 100-acre development. The rest has been designated as permanent green space, with plans for establishing a nationally recognized bird sanctuary.
The first phase will consist of 14 homesites. Custom home company Cline Homes of Charleston is the builder. Carolina One New Homes represents the development.