You're seeing the Post and Courier's weekly real estate newsletter. Receive all the latest transactions and top development, building, and home and commercial sales news to your inbox each Saturday here.
Antebellum home hits market for $13.85M
A towering 7,800-square-foot South of Broad home boasting centuries-old history, four stories, sprawling lawn, off-street parking, modern upgrades – and trap door to a "secret" wine cellar – recently went on the market for $13.85 million.
The Reverend Paul Trapier Gervais House at 29 Legare St. in Charleston dates to circa 1835 on the same site as an earlier 18th century home, according to published accounts. Mary Lou Wertz, Realtor with Hudson Phillips Charleston Properties, is listing the property.
Located on Legare's west side, the Charleston single house boasts a privacy door opening to a grand piazza, just below a second massive deck. The piazzas overlook an expansive 0.68 acre park-like setting with oversized gardens, pool, hot tub and gazebo.
Elsewhere are five bedrooms, four full and two half baths, "sun-drenched" family room, den with brick walls and exposed beams, paneled office, velvet-walled library and an elevator. The mud room touts lockers, two full-size washer/dryers and a pet shower.
---
Want to receive this newsletter in your inbox every Saturday? Sign up for free.
---
Noted Charleston landscape designer Sheila Wertimer crafted the grounds next to a detached three-car garage and guest house.
According to an historical marker, the Reverend Gervais was rector for many years of St. John's Episcopal Church on Johns Island.
He built the present 29 Legare house on the foundation of an earlier brick dwelling that Benjamin Yarnold – one of America's earliest composers – constructed in 1760. The site was also home to the Gaud School for Boys, which operated 1906-18 in a two-story brick building in the backyard.
While peninsula homes have listed for more than 29 Legare's current price, the highest sale value was $7.7 million in 2016 for the 10,800-square-foot Col. John Ashe House at 32 South Battery.
Charleston's historic federal courthouse annex sold at $24M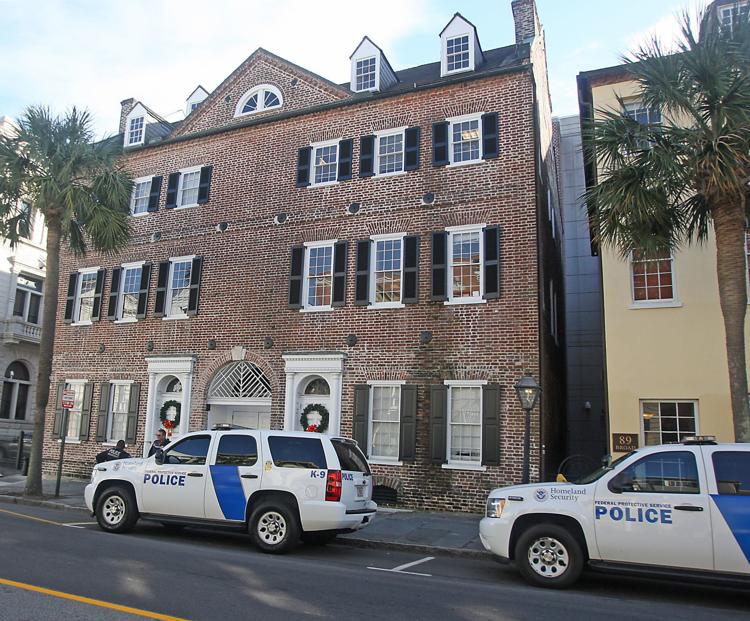 The 60,000-square-foot structure at 85-87 Broad St. near the city's famous Four Corners of Law dates back to 1790 and was once home to "Porgy and Bess" opera collaborator DuBose Heyward. The property has served many uses over the years.
---
By the numbers
4.86: The average interest rate percentage on a 30-year mortgage, according to financier Freddie Mac. A year ago, the rate was 3.88 percent. Rising rates are good for retirees, but bad for first-time home buyers.
763,000: The amount of money in dollars that a Charleston-area property manager pocketed from 19 communities her firm represented. She awaits sentencing on the federal criminal charge.
1,050,000: The suggested starting offer for the "round-robin" auction of a high-end home in Hamlin Plantation in Mount Pleasant in early November.
---
This week in real estate
+ Changing Charleston: The Post and Courier takes a look at six hot spots throughout the region that are in the throes of change, including the upper peninsula.
+ Flexible work space: More co-working space is coming to the Charleston region. This time in Summerville.
+ Kiawah retreat: Resort company "comes home" to open Kiawah Island's first private residence club.
---
Featured Home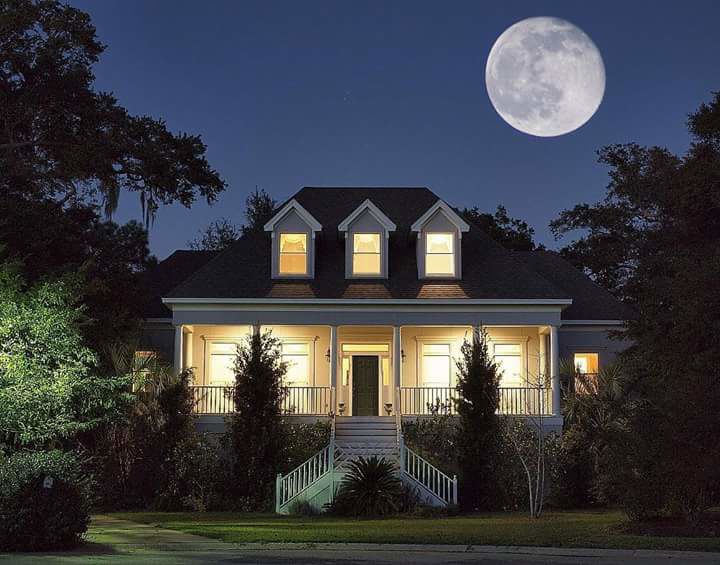 A three-tier house with a plantation-style floor plan at 693 Whispering Marsh Drive in James Island's Stiles Point Plantation neighborhood features 3,423 square feet, four bedrooms, two full baths and a powder room. It's on the market for $825,000.
---
Upcoming real estate events
NAR Green Designation Course, Monday and Tuesday Oct. 29-30: The two-day class teaches the best approaches to making a home more resource-efficient, connecting clients with green Do it Yourself resources, using smart home technologies and retrofitting and replacing systems.
Lunch & Learn: Legal Q&A: Focus on contracts, Wednesday, Nov. 7: Whether you think you know everything or have questions you want answered about the current contract, you should learn plenty at this open forum presented by the law firm of Weeks & Irvine, LLC.
For the full calendar, click here.
---
Charleston-area transactions
---