You're seeing the Post and Courier's weekly real estate newsletter. Receive all the latest transactions and top development, building, and home and commercial sales news to your inbox each Saturday here.
Lowcountry plantation on market for $10.495M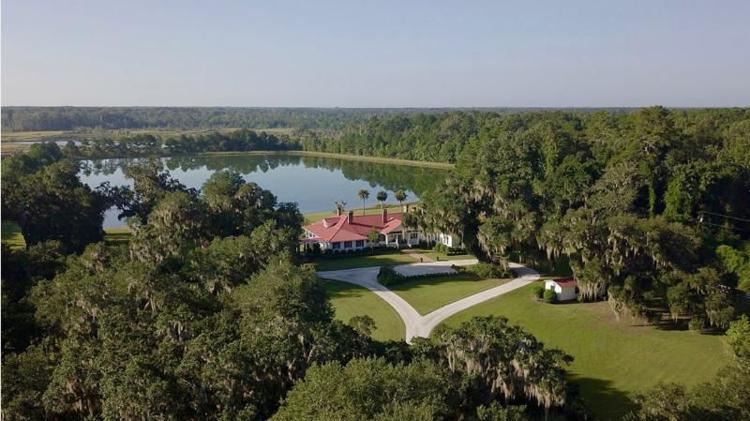 A 1,000-acre South Carolina Lowcountry plantation is on the market for $10.495 million.
The Tomotley Plantation near Yemasee, 60 miles southwest of Charleston, dates back to a 1698 king's grant. Sherman's troops burned the original house in 1865.
The 5,586-square-foot home built in 1910 features five bedrooms, 5.5 baths and views of a 14-acre lake. The house includes a large foyer and expansive rooms, and a moss-dripping allee of oaks planted in 1820 welcomes visitors. Because of the property's expansiveness, hunting and fishing opportunities abound.
The property, off Interstate 95 and U.S. Highway 17 west of Gardens Corner in Beaufort County, includes a 2,800-square-foot hunting lodge with five bedrooms and three bathrooms. Nearly 250 acres are controlled impoundments for waterfowl hunting. Another 125 acres are still used for rice production.
The site, which includes a manager's house, hunting lodge, barns and stables that survived the Civil War, is on the market for the first time since 1990, when it was restored and modernized. Florida-based Jon Kohler & Associates Real Estate Advisors has the listing.
---
Want to receive this newsletter in your inbox every Saturday? Sign up for free.
---
Thinking of renovating a historic Charleston home? Here are 5 tips from an expert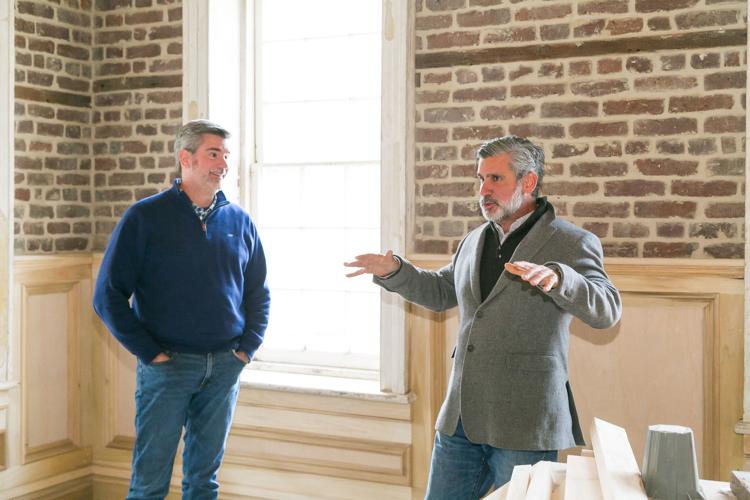 Charleston is a city famous for old houses, but renovating one shouldn't be undertaken by the faint of heart.
---
By the numbers
3,488: Square feet in the Market at Mill Creek Shopping Center leased to Agaves Cantina Mexican Restaurant in Mount Pleasant.
10: Number of years looking forward for North Charleston's comprehensive plan on land uses. A series of public meetings is planned through Thursday to gather input.
1,530: Length of MegaDock in feet at Charleston City Marina on the Ashley River, part of a recent sale that includes a local boatyard and yacht-repair business.
---
This week in real estate
+ Short-term rentals: Charleston wrangles with rules for the growing cottage industry.
+ Storing stuff: Chunks of real estate along high-profile streets throughout the Charleston region now feature multi-story, self-storage facilities.
+ New plant near Myrtle: Charleston's Frampton Construction Company completed work on a 45,000-square foot manufacturing operation in Horry County.
---
Featured Home 
The Tudor-esque home at 183 Tradd St. in South of Broad's newer section on the Charleston peninsula is on the market for $1.585 million. The 3,742-square-foot house, built in 1914, features four bedrooms and four-and-a-half bathrooms.
---
Upcoming real estate events
Home and Biz Show, Sunday, Oct. 21: Mount Pleasant's fall event includes remodeling ideas for interior and outdoor living.
New member orientation, Wednesday, Oct. 24: Newcomers to the Charleston Apartment Association can learn the ins and outs of being a member and network with their peers.
For the full calendar, click here.
---
Charleston-area transactions
---