Several dining venues are in the works throughout the Charleston region with new restaurants coming to the peninsula, North Charleston and James Island along with two pizzerias.
In downtown Charleston, a new restaurant from the couple who brought Community Table and Kiki & Rye to East Cooper is under construction.
Southbound, part of Free Reign Restaurants owned by Ryan and Kelleanne Jones of Mount Pleasant, is on the way to a two-story house at 72 Cannon St. beside Ladles. A February opening is targeted.
The couple — he's the chef and she handles the front of the house — said the Southbound concept actually came before the other two ventures, but delays and the interruption of COVID-19 led to the opening of those first.
Community Table opened two years ago in I'On, while Kiki & Rye launched in mid-2020 in Belle Hall during the height of the pandemic.
The couple moved to the Charleston area more than five years ago after operating a restaurant in Connecticut for several years. 
Southbound's menu will include appetizers as well as main dishes such as steaks, pork chops and seasonal fish along with vegetarian options.
"Everything will be focused on live-fire cooking and local dishes," Ryan Jones said.
The main level of the 2,000-square-foot space will include a 10-foot open hearth with seating around it and about 45 seats outside on a wrap-around porch and terrace. The upstairs will include a bar and seating for more than 50.
While they want the second-floor dining area to be elegant, the couple said they don't want it to come across as showy.
"Our background was fine dining, but we don't want that pretentious feel," Kelleanne Jones said.
The original house on the site burned several years ago, but the roof was salvaged and some of the burned beams are still visible.
The restaurant will employ about two dozen workers and be open at 4 p.m. Tuesday through Saturday for dinner and on weekends for brunch.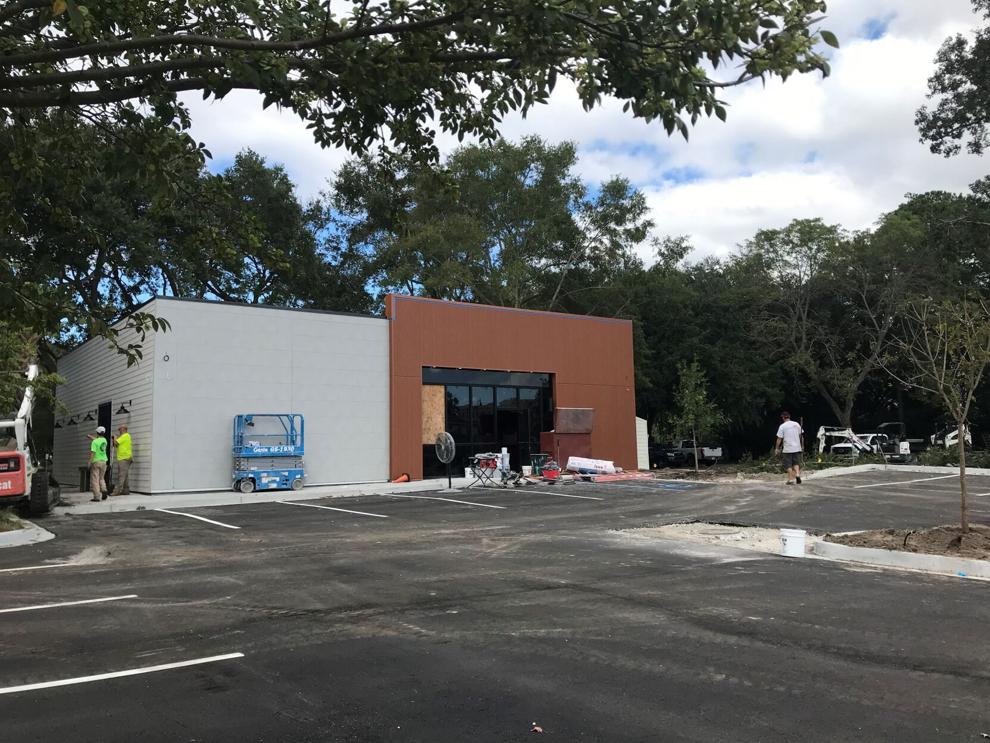 Under construction
In North Charleston, a new Grit Counter restaurant is on the way at 3438 W. Montague Ave. near the Charleston Area Convention Center.
A newly constructed building next to the Springhill Suites by Marriott is nearing completion. A Dec. 1 opening is targeted, according to co-owner Jake Rambo. The other owners are Grae Rambo and Frank Kline.
Grit Counter is a quick-casual lunch spot offering grits as well as soups, salads and sandwiches. The new location will be open for lunch and dinner and will include a bar as well. The original location is open for lunch only and opened in 2018 at 320 Wingo Way, by the same owners of Grace & Grit next door in Mount Pleasant.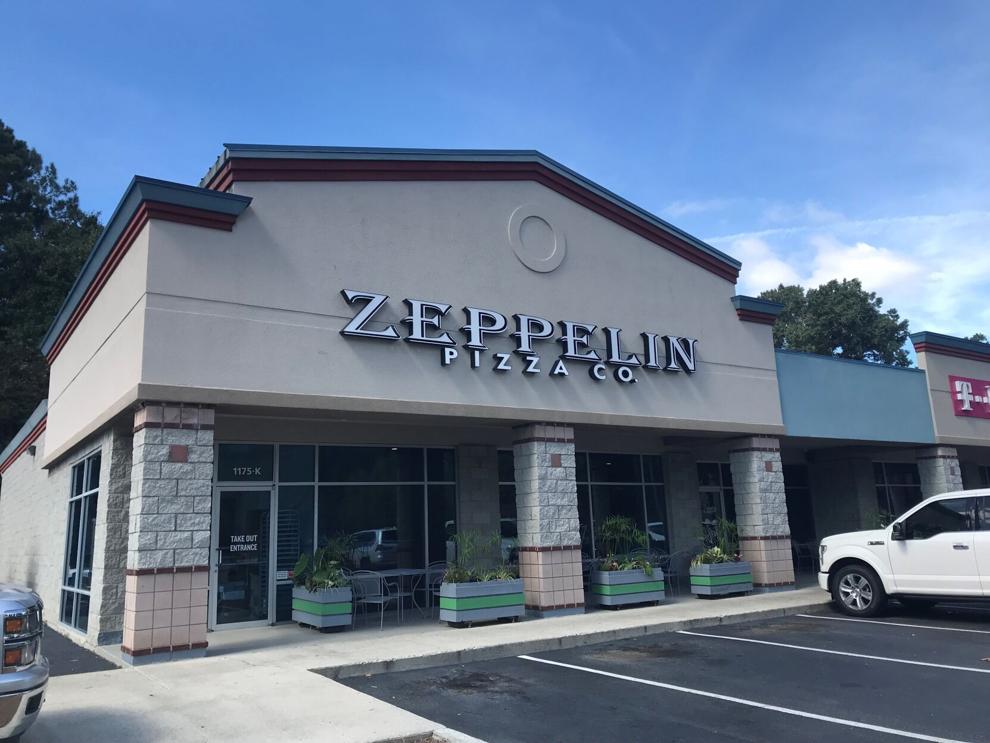 Now serving
A new pizza restaurant is now serving at the site of a former chicken-centric diner on James Island.
Zeppelin Pizza opened Oct. 13 at 1175 Folly Road where Kickin' Chicken operated for 18 years before closing earlier this year.
It's the second location for Zeppelin. The other is on Johns Island.
The restaurants are owned by Rick Agius of Black Sheep Hospitality, which includes Garage 75 and Tattooed Senorita, also on James Island.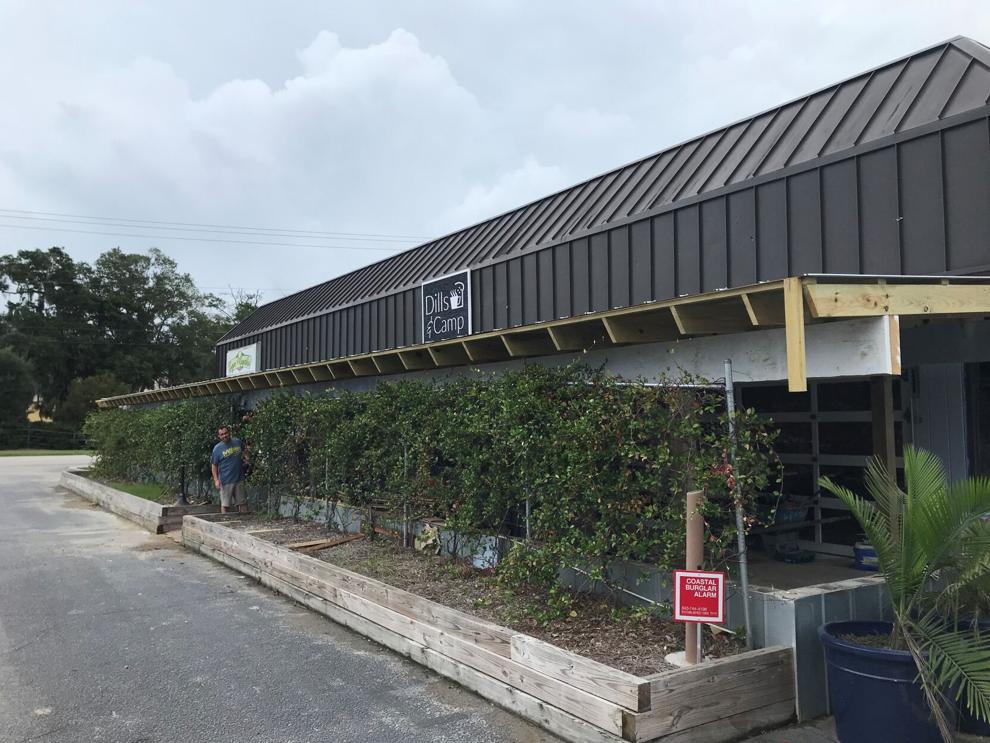 His newest concept, Dill's & Camp Sundries, named for the intersection where it sits at Dill's Bluff and Camp roads on James Island, is in the former Smoky Oak Taproom and is expected to open by the end of October. Agius calls it a meat-and-three restaurant that will serve breakfast as well.
On the way
A new pizza restaurant is headed to Hanahan.
Famulari's Pizzeria plans to open a seventh Charleston-area location at 1000 Tanner Ford Blvd. in Hanahan Crossing Shopping Center. 
The restaurant has applied for a state license to sell beer, wine and liquor for on-premise consumption. An opening date has not been announced.
Famulari's offers other locations in Summerville, Cane Bay, West Ashley, James Island and Cainhoy.
Larger space
Chicken Salad Chick has moved two doors down in Mount Pleasant and will hold its grand opening Oct. 20.
Now at 280-A W. Coleman Blvd. in Northcutt Plaza Shopping Center, the restaurant and its new drive-thru and larger dining room will offer one free chicken salad per month for a year to the first 100 guests on reopening day. Other specials will be offered on subsequent days.
The restaurant will be open 10:30 a.m.-8 p.m. Monday through Saturday. Guests can arrive 7-10 a.m. Oct. 20 to check in and be assigned a number and designated return time between 10-11:15 a.m. to qualify for the free offering.
Getting pampered
A new spa is coming to Mount Pleasant.
Hand & Stone Massage and Facial Spa plans to open soon at 976 Houston Northcutt Blvd. in Northcutt Plaza Shopping Center. It will join the company's existing location in the area — on North Main Street in Summerville.
Dollars and cents
A new discount store is coming to Goose Creek. Dollar Tree plans to open an 8,920-square-foot shop at 214 St. James Ave. at the site of a former Walgreens. An opening date has not been announced.
Grand opening
A new consignment shop is now open in Mount Pleasant. Bluebird Vintage carries art, home accessories and other items next to De Lux Nail Spa in Oyster Park Shopping Center on Ben Sawyer Boulevard. 
Changing places
UltraTan is coming to the O2 Fitness-anchored Ashley Oaks retail center at Wappoo and Ashley River roads in West Ashley, according to the commercial real estate firm Carolina Retail Experts. It's moving a few blocks east from the nearby Crossroads Centre.